How Jon Favreau Went From 'Swingers' to Being the Go-To Guy For Both 'Star Wars' and 'Marvel'
Jon Favreau has made billions of dollars for Disney's Star Wars and Marvel franchises in the past decade plus. He was a major player in the launch of the Marvel Cinematic Universe, and he rescued a struggling Star Wars franchise.
How did this filmmaker and actor go from making Swingers for $250K to being the go-to guy for two of entertainment's biggest franchises?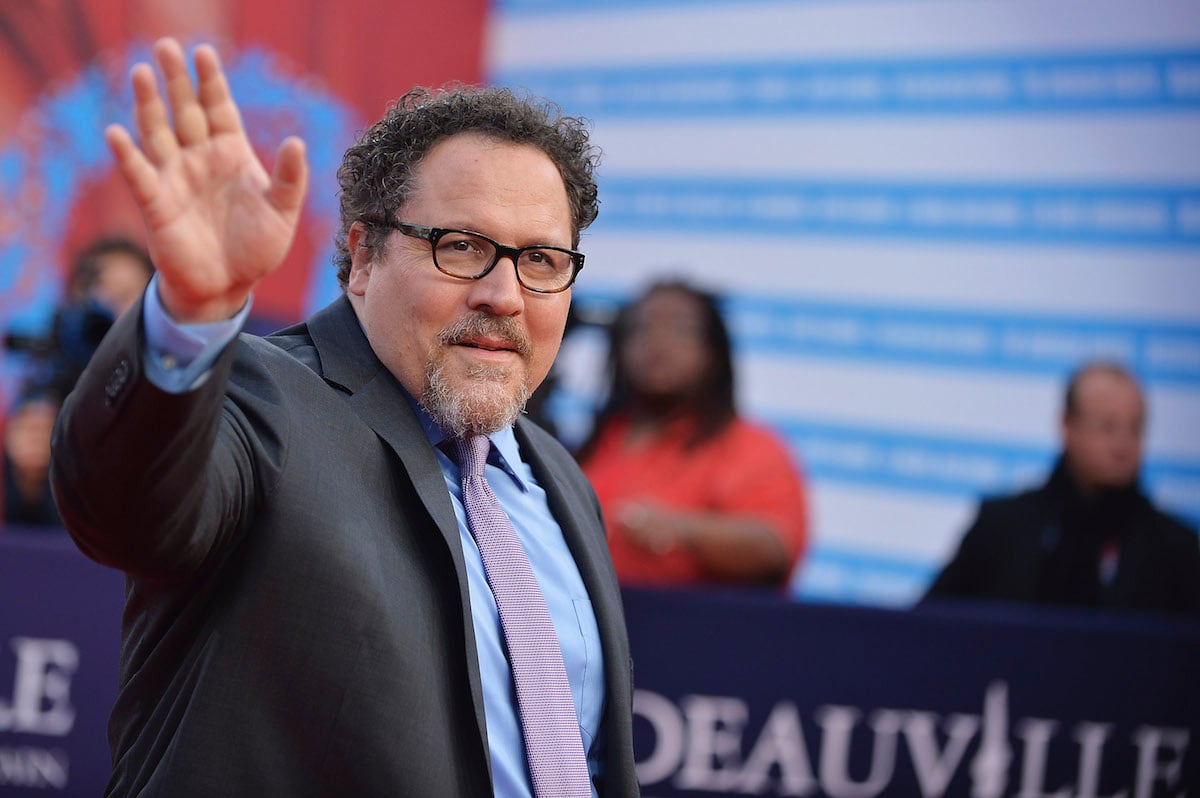 Jon Favreau's 'Swingers' made money before it premiered at the box office
Low-budget, independent films were all the rage in the mid-1990s in the wake of Quentin Tarantino's Pulp Fiction and Neil Jordan's The Crying Game. As a result, Favreau's timing couldn't have been better when he made his first film Swingers in 1996.
After Favreau and director Doug Liman made the movie — which Favreau wrote and starred in alongside Vince Vaughn — for $250K, they turned around and sold it to Disney-owned Miramax for $5 million. The movie was rejected by the Sundance Film Festival, so they held their own special distributors screening. Miramax was "the first one there."
The film was an overall financial success
According to The Los Angeles Times, the $5 million deal with Miramax gave the filmmakers the cash they needed to pay deferred salaries to the cast and crew, cover the cost of the soundtrack and music clearances, pay for post-production expenses, and pay out agent commissions.
"At the end of the day, it appears they [Favreau and the filmmakers] would have made as much as $3 million," a source said at the time.
The movie managed to earn another $4.5 million at the box office, which made Favreau, Liman, and their investors even more money. This project ended up being a springboard to Favreau's prolific career.
Jon Favreau started directing in the late 1990s
After Swingers, Favreau continued acting in both movies and TV shows. Fans might remember that he had a six-episode arc on Friends as Monica's boyfriend Pete Becker. He also appeared on Seinfeld, The Sopranos, The Larry Sanders Show, and Family Guy. But by the late 1990s, Favreau's attention seemed to shift towards directing and producing.
He started out with a couple of TV movies before shifting to the big screen for the Swingers follow up Made in 2001. Two years later, Favreau directed his first box office smash Elf, starring Will Ferrell and James Caan.
'Elf' is when his career took a major turn
When Elf hit theaters in 2003, it ended up being a surprise hit and it made Favreau a sought-after director. Not only did the film have a healthy budget with a known cast, but it appealed to a wide audience of men, women, and children.
That's a pretty rare accomplishment for a movie and its director. As FilmDaddy notes, Favreau "managed to make Elf widely successful and the film has become something of a Christmas classic."
But his next accomplishment was even more incredible. In the mid-2000s, Favreau was tapped to direct Marvel's Iron Man. And it turns out that he has a "really special ability" to see talent in other people.
John Favreau wouldn't take 'no' for an answer
It's pretty much impossible to think of anyone other than Robert Downey Jr. playing Tony Stark in the Marvel Cinematic Universe. But if it wasn't for Favreau, RDJ would have never gotten the role. At the time, Downey didn't have a great reputation in Hollywood. But Favreau went to bat for his friend and refused to take "no" for an answer from the studio.
"Everybody knew he was talented, "Favreau told 100.3 JackFM in 2014. "Certainly by studying the Iron Man role and developing that script I realized that the character seemed to line-up with Robert in all the good and bad ways. And the story of Iron Man was really the story of Robert's career."
The blockbusters kept coming for Jon Favreau
After his incredible success with Iron Man, Favreau became the Hollywood triple threat of director/writer/actor that we know today. He went on to direct blockbusters like Iron Man 2, The Jungle Book, The Lion King, and Cowboys & Aliens. He also produced 2012's The Avengers and its sequels Age of Ultron, Infinity War, and Endgame, as well as a number of other films in the MCU.
But as he helped bring phase 3 of the MCU to a close in an epic way, Favreau was also helping the Star Wars franchise get back on its feet with the Disney+ series The Mandalorian.
John Favreau learned how to keep fans happy by working at Marvel Studios
The Star Wars sequel trilogy — The Force Awakens, The Last Jedi, and The Rise of Skywalker — experienced diminishing box office returns with each new film. By the end of 2019, it was clear that fans weren't thrilled with the direction of the franchise. That's when Favreau stepped in.
He created the live-action Star Wars series The Mandalorian for Disney+ as a throwback to the original 1977 blockbuster. The show was an immediate smash, and that's because Favreau learned how to please a franchise's fans while working with Kevin Feige at Marvel.
"We wanted to really wind it back to the things that inspired the original Star Wars and really get it small in scale and tell simple stories," Favreau told Deadline. "But we always knew… and this is something I learned from [working] over at Marvel and working with Kevin Feige, is you always want to keep the core fans in mind, because they have been the ones that have been keeping the torch lit for many, many years."
Returning to his roots
Almost two decades after Swingers, Favreau took a break from summer blockbusters and returned to his roots. In 2014, he wrote, directed, and starred in Chef because the script "hit" him and making the movie "felt right."
"The last time a script hit me, where I could sit down and write every day, all day until it all came out was 20 years ago: Swingers," Favreau said. "I know enough now to get out of the way of that. And if I'm lucky enough to be inspired to do something, it's not something that you can make happen, so when it does happen, you have to respect it."
'Chef' led John Favreau to 'The Chef Show' on Netflix
Chef was a much easier movie to make than Swingers because it had a larger budget and an A-list cast. The movie also got Favreau into food, which eventually led to his Netflix series The Chef Show. The cooking series is co-hosted by Favreau and LA food fixture Roy Choi.
During his 30-year career, Favreau has managed to be part of just about every popular TV show and every major film franchise. His incredible talent and versatility has fans wondering what could possibly come next. The answer to that question is The Jungle Book 2 and the new Disney+ series The Book of Boba Fett.