Jon Hamm Had a 'Fallback Position' in Case Acting Didn't Work Out: What Was His Job Before Making It in Hollywood?
Jon Hamm, best known to many Mad Men fans as the attractive — if unreliable — advertising executive, Don Draper, had a very different career before gaining Hollywood success. What did he do — and does Hamm consider going back to that career?
Before starring in movies, Jon Hamm was a high school teacher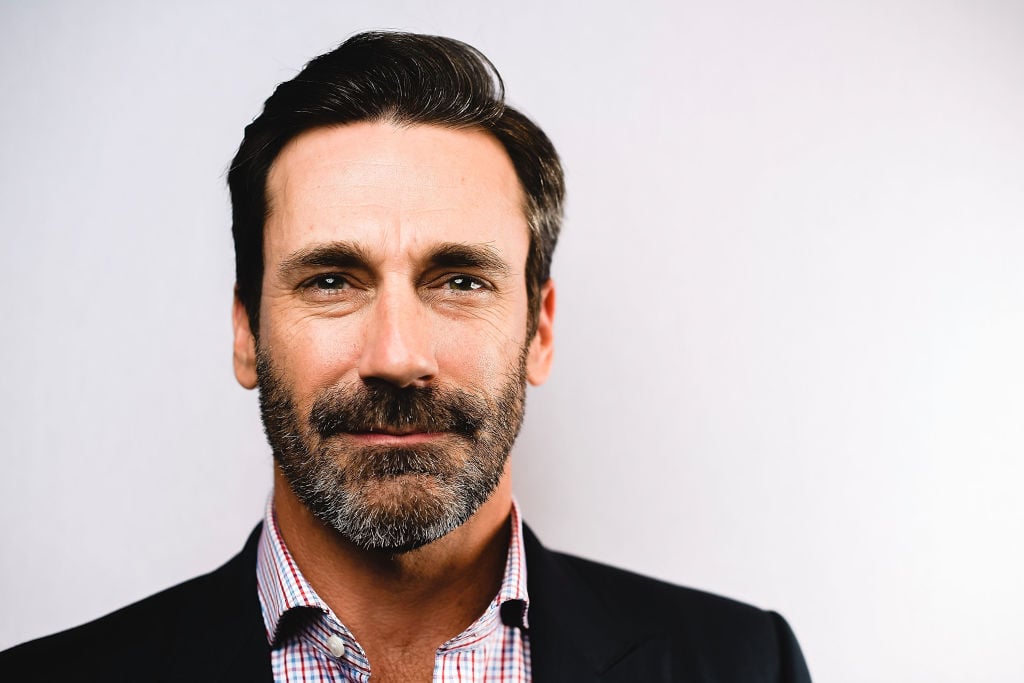 In an interview with Today, Hamm reflected on his acting career — and the job that preceded his success. He looked at his job as a high school teacher as a Plan B, in case the whole acting thing didn't pan out.
"I think that was always my fallback position if it all went sideways," he said.
Hamm graduated from college with a BA in English. Afterwards, he returned to his alma mater, the John Burroughs High School in St. Louis, Missouri to teach acting — which he did for a year.
In the interview with host Willie Geist, Hamm shared whether or not he was interested in returning to the classroom.
"I had the good fortune to do it for a year," he said. "And, I would definitely go back to it, and I might still."
He also expressed great admiration for the educators he had in his youth on the Today show.
"I've had some of the greatest teachers in the world and I owe huge portion of my existence to them," the Baby Driver star shared. "I think teaching is one of the great professions on the planet."
However, Hamm didn't only have great teachers — he also had some amazing students in his acting class.
Hamm shared that one of his former students was Beau Willimon, who went on to create the American political television series, House of Cards. Another student, Ellie Kemper, went on to star in The Office as well as the Netflix comedy, Unbreakable Kimmy Schmidt. Hamm made several guest star appearances on the Netflix series as Reverend Richard Wayne Gary Wayne. 
The 'Black Mirror' actor reflects on his childhood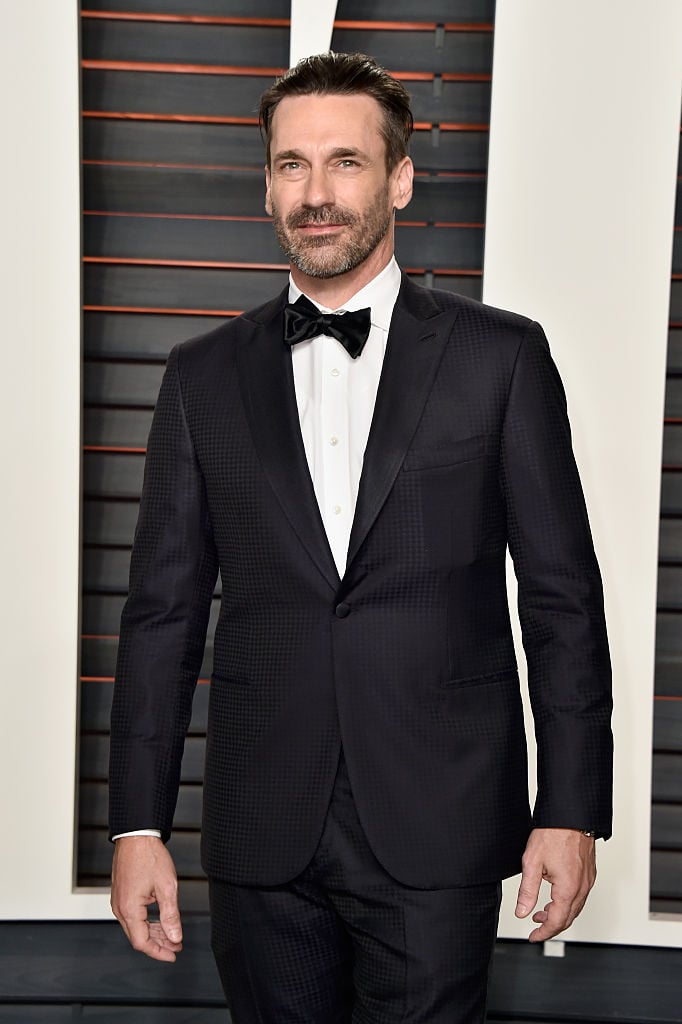 RELATED: Jon Hamm's 'Mad Men' Role Was Nearly Portrayed By a Surprisingly Different Actor
Before achieving professional success, Hamm gave himself 5 years to be self-sufficient as an actor. While working as a waiter in Los Angeles, Hamm repeatedly auditioned, but found it difficult to get cast in promising roles.  According to the The Times, He gave himself until his 30th birthday to find success in Hollywood. Hamm explained further:
You either suck that up and find another agent, or you go home and say you gave it a shot, but that's the end of that. The last thing I wanted to be out here was one of those actors who's 45 years old, with a tenuous grasp of their own reality, and not really working much.
Hamm's personal life and history has also influenced his view of teaching.  His parents divorced when Hamm was two and sadly, his mother died from colon cancer when he was only 10 years old. He lived with his grandmother and father until he was 20. As the Mad Men star said on the Today show:
I think being a parent and being a teacher are parallel lines in many ways. And obviously, growing up without parents for a certain portion of my life and having sort of 'alternative parents' for a larger portion of my life, I recognize that that's an important thing to provide to a kid. It can be the difference between literally life and death.