Jon Hamm Had To 'Reorient His Existence' After 'Mad Men' Ended
Mad Men is one of the most popular shows to have ever aired and is frequently listed as one of the best of all time. Jon Hamm, who played the lead role as Don Draper, was essential to the show's success and became an icon during its run. 
It was difficult for Hamm to move on from Mad Men after the show's conclusion. His life had become so wrapped up in the production process, he really didn't know what to do with himself after the show ended. 
Jon Hamm had a hard time letting go of 'Mad Men'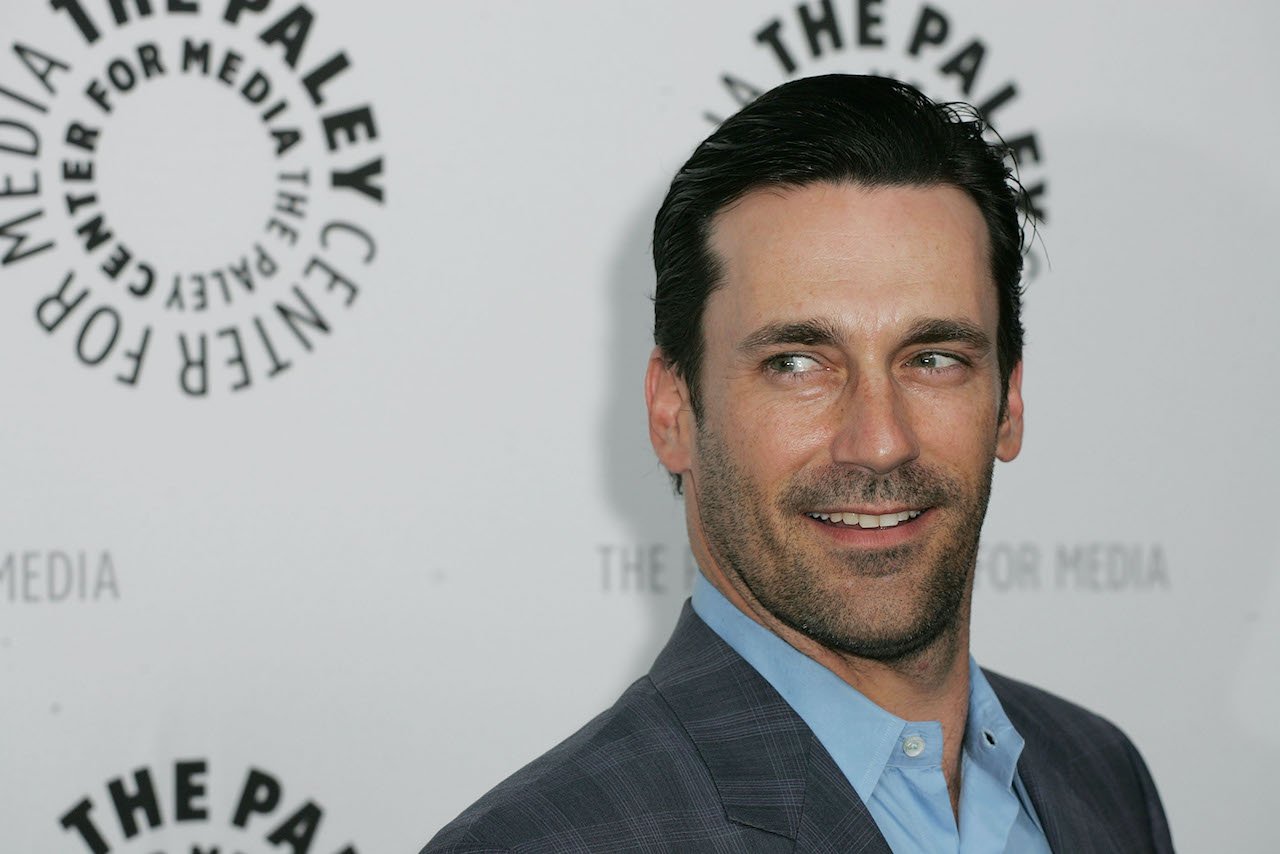 Because Hamm was such an integral part of the show, he became attached to the character and everything that came with it. It was a challenge for him to let go of something the world had come to know him for, according to an interview with Graham Bensinger. 
"You're losing something that you spent, in my case, nine—better part of a decade—with, so you're going from this kind of one reality to a completely different one," Hamm said. "It's hard, it's probably still the one thing that I'm really known for. I've got other things that I'm very proud of in my career, but there's one that's pretty outsized."
He had to 'reorient his existence' after 'Mad Men' concluded 
After Mad Men's conclusion, Hamm literally had to figure how to exist without the show.
"It's a challenge, you have to kind of like I said, reorient your existence to figure out, 'Ok, what am I going to do with my days?'" Hamm said. "Like, it used to be from March to August I knew what I was doing."
Jon Hamm had doubts about his acting career after 'Mad Men'
Hamm also faced some personal challenges after the show ended. He began to have doubts about whether or not he could be great in another role. 
"And then attended with that comes, 'Do people think I'm any good in anything else? Do people want to see me doing anything else? Am I a one-trick pony?'" Hamm said. "All this other stuff comes into play. Just cause you're unemployed for the first time in nine years. It sucks being unemployed."
He didn't try to replicate 'Mad Men' success
Hamm knew he was a part of something special with Made Men. He also knew better than to try to recreate the success of the show, because it was so one of kind. 
"I think there's a reason that so few people have done it more than once," Hamm said. "But it's also an important lesson to let that be its thing. Let that be what that was, this period of time from 2006 to 2015 that was a hell of a run. And don't chase after that again. Go have another experience, go look for something else to do."
Hamm also believes a big reason why Mad Men was successful was because nobody had expectations for the show. However, now he's able to work on other projects with people that he's bonded with over the years. 
"The reason, I think, that Mad Men was so successful was that nobody thought it would be successful," Hamm said. "You look at what's popular on TV now, and they're kind of the outliers. … So I get a chance to work on things now that are exciting and fun and funny, and I get to work with the people who I've established relationships over the last 15 years of my career."