Jon Hamm, Paul Rudd, and Other Surprising Stars Who Voice Car Commercials
A familiar voice can go a long way in helping you decide on your next car, or at least that's what some of the biggest auto producers seem to think. Car companies are willing to shell out the big bucks to get A-List personalities to voice their ads, even if the star doesn't appear on-screen. Lending their vocal talents to advertisements is an easy decision for many actors like Paul Rudd and Jon Hamm; just talking can make them millions of dollars! Here nine celebrities you may not have realized voiced car commercials.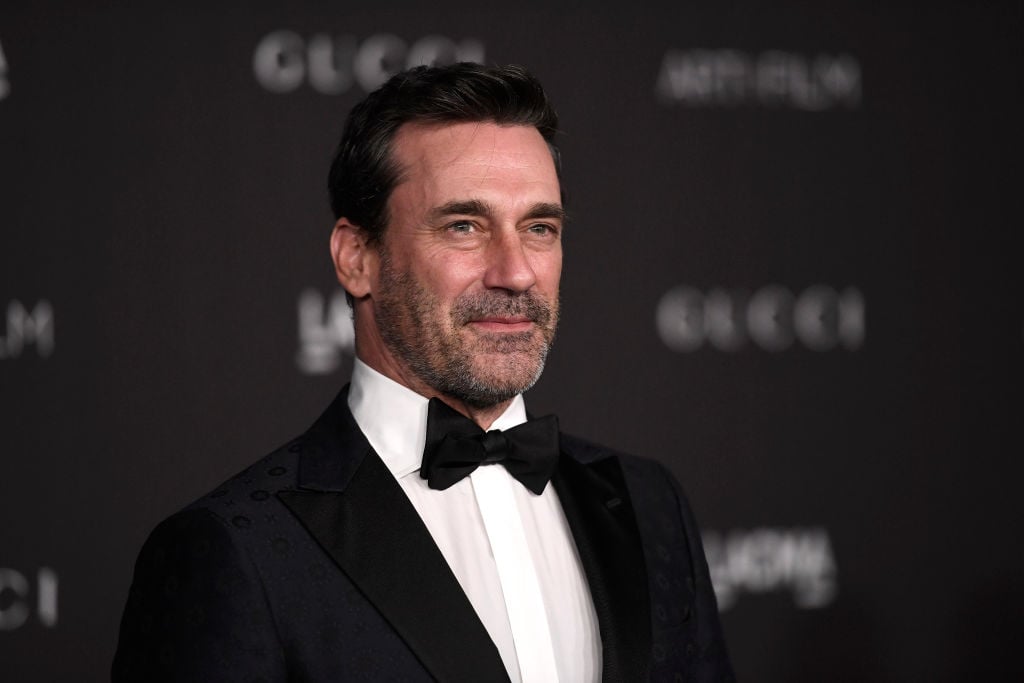 Michael C. Hall
Michael C. Hall is most recognizable from his role as the titular serial killer on Dexter. Hall earned praise for his monotone delivery of Dodge commercials, especially his 2011 Challenger ads. "An unmanned car driven by a search engine company," he deadpans. "We've seen that movie: it ends with robots harvesting our bodies for energy."
Aaron Paul
Famous for his role as Jesse Pinkman, Aaron Paul left his Breaking Bad character's foul language at the door for recording Cadillac commercials. In 2013, Paul voiced the ads for the automobile maker's Summer Best Event. This partnership made sense, as Paul is a car lover who has even appeared on programs like Top Gear.
Will Arnett
Funnyman Will Arnett is no stranger to voice work after six years on an animated show. Recent ads for the new GMC Sierra pickup truck feature the Bojack Horseman star. After the commercial takes shots at a competitor, you can almost hear Arnett smirking as he says, "You probably won't launch hurricane-force projectiles at your truck bed … but it's nice to know you can."
Paul Rudd
Paul Rudd has been famous since starring in 1995's Clueless. With roles in movies ranging from Knocked Up to Ant Man, the actor is practically everywhere these days. Unsurprisingly, that's what Hyundai liked about him. Of the decision to hire Rudd, Hyundai's vice president of marketing said, "we were looking for a voice that could be recognizable and relatable to a new generation of car buyers."
Chris Pine
In an ad for BMW's X7, Chris Pine tells the Legend of Ol' McLanden. The epic poem tells of a driver navigating perilous conditions, and ends with a surprise twist. The Star Trek star doesn't give anything away, and plays it straight through the tagline encouraging potential customers to "make every day legendary."
Jon Hamm
Hired in 2010 by Mercedes-Benz, Jon Hamm's "terrific, very resonant voice" could possibly earn him north of $1 million per commercial. After playing ad man Don Draper on TV's Mad Men, this seems like a fitting role for Hamm.
Matthew McConaughey
After starring in 2011's The Lincoln Lawyer, it was almost a no-brainer that Matthew McConaughey would get an endorsement deal with the Lincoln Motor Company. What made less sense were the commercials themselves. McConaughey appears in the ads while performing a sometimes nonsensical voiceover. However, while the McConaughey spots were endlessly spoofed, Lincoln reported a 13% sales increase following the commercials.
Fred Savage
Former child star Fred Savage found fame with starring roles in The Wonder Years and The Princess Bride. Savage began doing commercials early in his career, so becoming the voice for Honda probably wasn't too much of a stretch. That being said, he reportedly practiced for the gig by narrating videos Twitter users sent him.
John Cusack
In 2013, John Cusack replaced Tim Allen as the voice of Chevrolet's ads. Allen's tagline of "Chevy runs deep" was pushed aside in favor of Cusack imploring watchers to "find new roads." Cusack definitely fits the A-List celebrity bill with starring roles in movies such as Say Anything, Hot Tub Time Machine, and Must Love Dogs.