Jon Hamm Doesn't Want Kids Because He'd 'Be a Terrible Father'
Jon Hamm, known for his iconic role in the hit series Mad Men, will soon appear in the highly anticipated Top Gun: Maverick. The celebrity-studded film will star Tom Cruise, whose character has a problem with Hamm's Vice Admiral Cyclone.
Some of the friction between the two characters comes from Cyclone's inability to be a father figure to the fighter pilot. And as fiction often replicates real-life, Hamm is used to not being considered fatherly. In fact, he said he would be a "terrible father," which is why he hasn't had kids.
How Jon Hamm got his start in television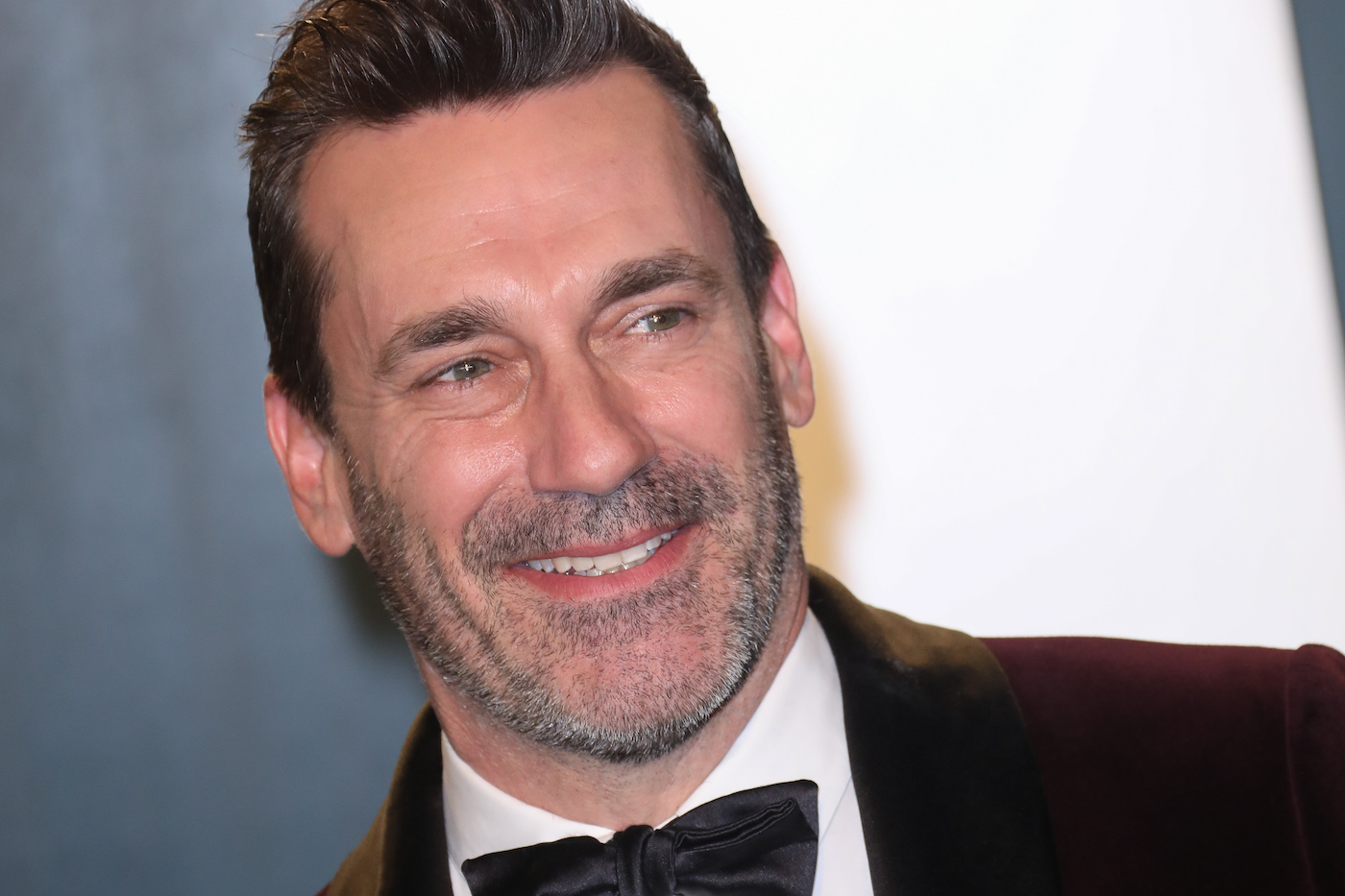 Hamm's first TV appearance was in 1997 in the Emmy Award-winning series Ally McBeal. He played the part "Gorgeous Guy at Bar" in the episode "Compromising Positions." Ironically, almost 25 years later, the handsome actor could still pull off the role.
He landed his first recurring role in 2000 in the TV series Providence. Two years later, he starred as Inspector Nate Basso on The Division. After many years of guest-starring roles and one-off appearances, Hamm landed the role of Don Draper on the AMC hit TV drama.
The award-winning show ran from 2007 to 2015, with Hamm embracing the lead role. The series was based on sexism in the 1960 era of male-driven employment. The fictional New York advertising agency Sterling Cooper become the catalyst Hamm needed to launch his career and claim his spot in pop culture history.
The one and only Don Draper
Draper was a philandering womanizer who spent most of his seven years at the ad agency falling apart, only to be brought back to the brink for another round. Fans fell in love with the multifaceted character, which Hamm portrayed perfectly with heartfelt emotion. 
In an interview with The Guardian, Hamm referred to his famous character as a "pretty dismal, despicable guy."
He explained, "It's a strange thing. People tell me they look up to Don like they look up to Tony Soprano or Walter White [in Breaking Bad]. People have these weird fascinations with people who, in reality, you would not want to be for a second. There seems to be that vicarious thrill. Maybe it is the fact of doing everything wrong and getting away with it."
Why Jon Hamm has never wanted to have kids
Juggling a career and family is hard for anyone, especially Hollywood stars. Sure, many successful celebrities have pulled it off, but it's no easy task. Exhausting production schedules, frequent travel, and the pressure to always look good make parenting difficult.
Insider recently took a look at celebrities that made the conscious decision not to have children. Among them are Friends alum Jennifer Aniston, TV icon Oprah Winfrey, comedian Seth Rogen, and America's favorite 99-year-old, Betty White.
Hamm also makes the list of child-free celebrities. He told Us Weekly in 2012 that he wasn't interested in being a dad. He candidly admitted he would be a "terrible father."
The Mad Men star said, "I see my friends who have children, and I'm like, 'Dude, how are you even upright, much less here at work at 6 a.m.?'"
At the time of the interview, Hamm's longtime girlfriend, Jennifer Westfeldt, admitted, "I never thought I'd be this age and not have kids. The chance that we'll regret it doesn't seem like a compelling enough reason to do it."
InStyle reported that in 2011, the couple worked together on the film Friends With Kids, which Westfeldt wrote and directed. Four years later, after an 18-year relationship, they separated. Last year, Hamm was rumored to be involved with Anna Osceola, who appeared on the season finale of Mad Men.
Osceola is 17 years younger than the Legion narrator, so she might have plans to start a family. Time will tell if the 50-year-old actor has a change of heart regarding fatherhood. Maybe he would make a pretty good dad after all.