Jon Hamm's 'Mad Men' Role Was Nearly Portrayed By a Surprisingly Different Actor
Which came first, the chicken or the egg? It's an age-old philosophical question that can be applied to so many things. 
Take AMC's hit show Mad Men. The drama series was an instant classic. Don Draper, played by actor Jon Hamm, is as recognizable today as he was when the show first aired in 2007.
Hamm was relatively unknown before the show, which leaves fans wondering, if it weren't for Hamm, would Mad Men have been a success? But the iconic role almost went to a different actor.  
The producers almost cast Thomas Jane as Don Draper instead of Jon Hamm
It's hard to imagine, but Hamm was not the producers' first choice to play Don Draper. Their first choice was actor Thomas Jane. He's similar to Hamm physically, so it's clear the producers had a type in mind for the character. 
Jane turned down the role because apparently at the time he only acted in movies. Just because Jane declined didn't mean Hamm had an automatic in. He had to work hard to be cast on the show because he was still so unknown.
Hamm once told comedian Marc Maron: "I couldn't have had less heat on me. Nobody knew who I was. The casting directors didn't know who I was. I wasn't on anybody's list."
Who is Thomas Jane? 
In an interesting twist of fate, Hamm now has more name recognition than Jane. Before Mad Men, however, Jane was the bigger star.
Jane was acting exclusively on the big screen. He's starred in a few blockbusters. He played the part of the Punisher in the 2004 film of the same name. In 2007, when Mad Men first aired, he was focused on his film career. 
Jane has been acting since the 1990s. He had parts in a lot of 1990s classics, including Face Off, Boogie Nights, and Deep Blue Sea. Things started to pick up for Jane in the early 2000s. He starred in The Sweetest Thing in 2002 and had the lead role in the 2003 movie Stander. 
Jane had top billing in a few other movies right before Mad Men. It makes sense that Jane wanted to keep his time free to focus on his movie career in 2007 since it seemed like he was on the way to becoming a huge star. 
While Jane is definitely popular, eventually he would decide television was worth his time. He starred in the HBO series Hung from 2009 to 2011. It could be that he saw how an actor can develop a character over a longer period, like a television show, and wanted to give it a try. Maybe he regretted not taking the part of Don Draper after seeing how much Hamm was able to bring to the character.
Jon Hamm made a name for himself on 'Mad Men'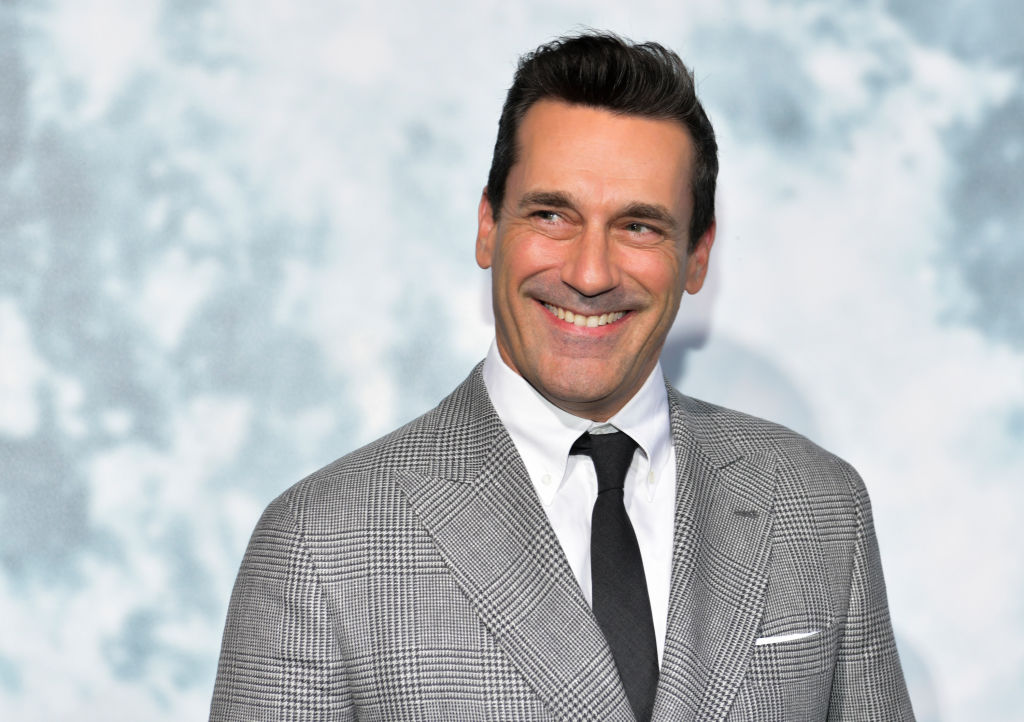 Although Jane may regret giving up the part, if he hadn't, there would be no Jon Hamm. Before landing the part of Don Draper he had a few small roles in TV and films. His filmography shows a number of one episode jobs, and unnamed characters. Don Draper was where Hamm proved to everyone what he's capable of.
After his big break, Hamm went on to a stellar career. Mad Men ran through 2015, but Hamm leveraged his newfound fame immediately. He took other jobs while working on the show, in both TV and movies. Unlike Jane, he seems to take any role that interests him, regardless of the format.
That means Hamm will take on anything from leading movie roles to small episode arcs on television shows. No matter what the part, Hamm is always a fan favorite.