Jon Stewart Met His Wife of 21 Years On a Blind Date
Jon Stewart and his wife Tracey have been together for two decades — and they met on a blind date.
If you believe that celebrities have the most exciting and interesting stories about meeting their spouses, you are not the only one. Some of these personalities fall in love on film, in front of their current spouses as well as their fans, while some meet on set. However, for Jon Stewart and Tracey McShane, the story of how they meet is decidedly ordinary, such that passing it on to their kids is possible.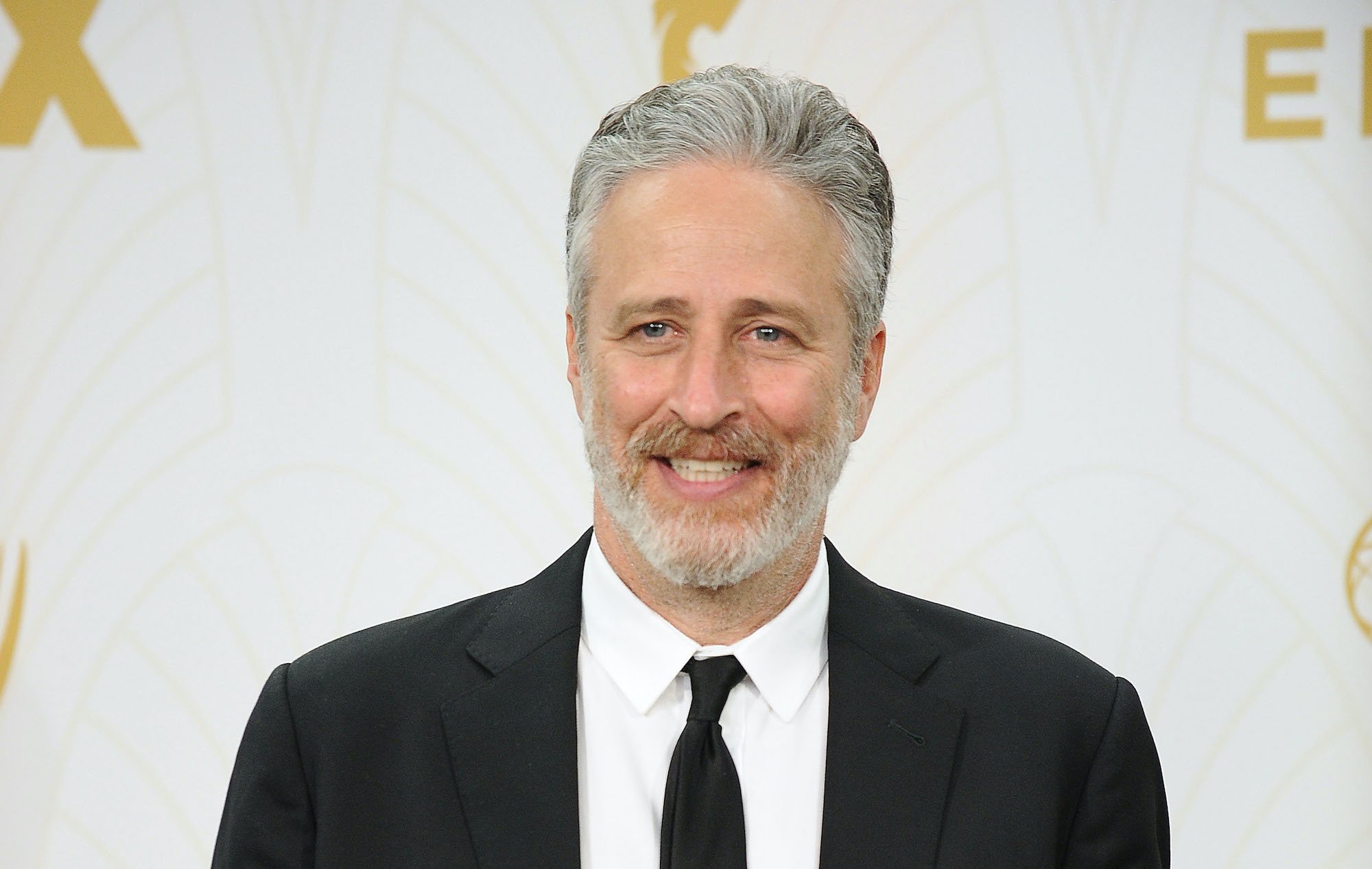 Jon Stewart met his wife, Tracey McShane, on a blind date
Everyone has a "wow" moment when their wish comes true. For Tracey McShane, she hoped that her next boyfriend is like Jon Stewart. Unbelievably and unexpectedly, McShane's roommate sets her up on a blind date with the comedian. At first, Jon Stewart is not thrilled because this is a complete setup with his now-wife. 
Stewart and McShane hadn't met until their blind date, and the first date wasn't a huge hit. On their first date, Stewart talked a lot because he was nervous, while McShane listened quietly. Stewart had thought momentarily this meant McShane wasn't interested, but she was — the two became exclusive shortly after and were married only a few years later.
The Stewarts have a loving marriage
In 2000, Stewart and McShane tied the knot, and both of them changed their names to match. The couple is now happily married for 21 years. The couple has two children, Maggie Rose Stewart, who is 15 years old, and Nathan "Nate" Thomas Stewart, who is 16 years old.
Presently, the couple operates a sanctuary farm while speaking out against cruelty against animals, among other causes. According to Washington Post, Stewart said this about his wife, showing how loving their marriage is:
"I'm so proud of her (his wife Tracey). Listen, I've always known my wife is a kinder and nicer person than I am. But to know that she is funnier and a better writer — I'm not going to lie to you — stings a little bit."
Tracey Stewart works with animals
Born on August 6, 1967, in Philadelphia, Pennsylvania, Stewart attended the California College of Arts and Crafts in the mid-1990s, according to Meaww. Later on, she enrolled in Drexel University for a class in graphic design and worked as a graphics designer after completing her course. She later worked at the Bronx Zoo, after receiving her degree in veterinary science.
Currently, Stewart and her family are Farm Sanctuary affiliates, and two rescued sheep are named after Tracey and Jon Stewart by Farm Sanctuary as an appreciation for their support. Additionally, the family has a farm in New Jersey that is home to many rescued farm animals. 
On October 20, 2015, Tracey published a children's book, Do Unto Animals: A Friendly Guide to How Animals Live, and How We Can Make Their Lives Better, through Artisan. Proceeds from Tracey's book go to Farm Sanctuary.