Who Is Jon Voight And What Is His Net Worth?
While Hollywood is typically considered a very liberal place, there are always outliers. Among them is actor Jon Voight, with whom the younger generation may not be familiar. Recently, Voight voiced his support of President Donald Trump. Discover below how he became famous, who his A-lister daughter is, and his net worth.

How did Jon Voight become famous?

Voight has been in the business for a very long time. He began pursuing an acting career in the 1960s and first received attention for his acclaimed performances in films such as Midnight Cowboy and Coming Home. His career continued to prosper into the '80s and '90s, starring in films such as Runaway Train and Varsity Blues.

Additionally, Voight has done a fair bit of TV work. He has appeared in various TV movies, and famously guest starred as himself in an episode of Seinfeld. Since 2013, he has starred as Mickey Donovan, father to the titular character, in Ray Donovan.

He has received numerous accolades

Voight is a very accomplished actor. He received a Best Actor Oscar nomination for his third-ever film role in Midnight Cowboy. He later went on to win the award for Coming Home in 1978. Overall, Voight has been nominated for an Academy Award four times.

The actor's small screen appearances have also brought him plenty of praise. Voight has been nominated for an Emmy Award three times, most recently for his role on Ray Donovan. He has also received a total of four Golden Globes Awards out of nine nominations.

Voight is the father of Angelina Jolie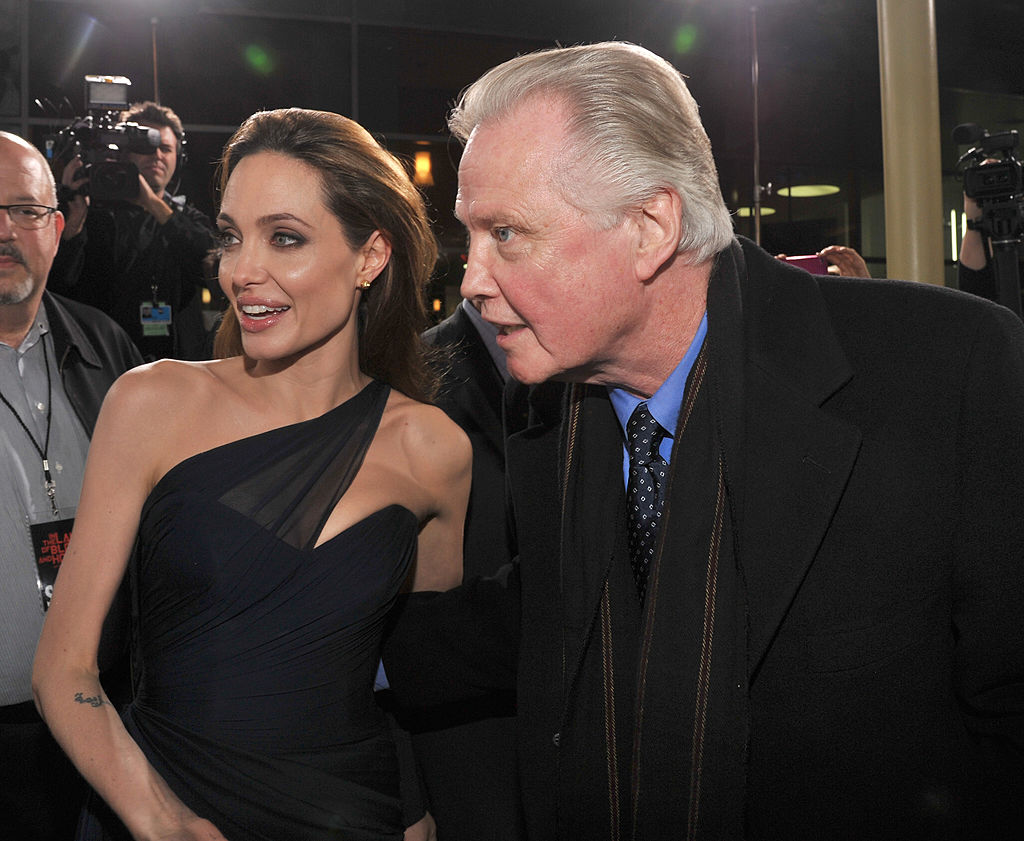 In addition to having a thriving career himself, Voight is the father of another celebrated star: Angelina Jolie. However, the two have had a rocky relationship — in fact, they were estranged for many years, but have become closer over the past decade or so.

In fact, Voight was there for Jolie during her divorce from Brad Pitt. "He's been very good at understanding they needed their grandfather at this time," she told Vanity Fair in 2017 of Voight's role in her childrens' lives. The year prior, Voight had commented on how Jolie was doing in the wake of filing for divorce, and told E! News he was "hoping to see [his] grandchildren" for the holidays, discussing plans to see a show with them in New York.

He is a vocal supporter of President Trump

On May 24, 2019, Voight expressed his support for Donald Trump. In a set of two videos on Twitter, he spoke directly to the "people of the Republican party," saying "I know you will agree with me when I say our president has our utmost respect and our love." He elaborated, explaining that the job is "not easy" because Trump has been "battling the left and their absurd words of destruction."

Voight continued in a message that led into the second video, stating that "our country is stronger, safer, and with more jobs because our president has made his every move correct." He concluded, "Let us stand up for this truth: That President Trump is the greatest president since Abraham Lincoln. God Bless America. And may God continue to bless this nation. Much love."

What is Jon Voight's net worth?

Over his more than 50 years in Hollywood, Voight has earned quite a lot of money. His net worth is somewhere between $45 and $55 million, according to The Richest and Celebrity Net Worth.