Jonah Hill Has Called out This Media Outlet Multiple Times, Called a Previous Post the 'Funniest Sh*t Ever'
Jonah Hill is regarded for his work in comedies like Superbad and dramas like The Wolf of Wall Street. In 2018, the actor took on a role behind the camera, writing and directing his movie Mid90s. More recently, Hill has made headlines for celebrating body positivity and self-love. Ironically, the outlet that sparked this conversation has garnered the movie star's attention in the past.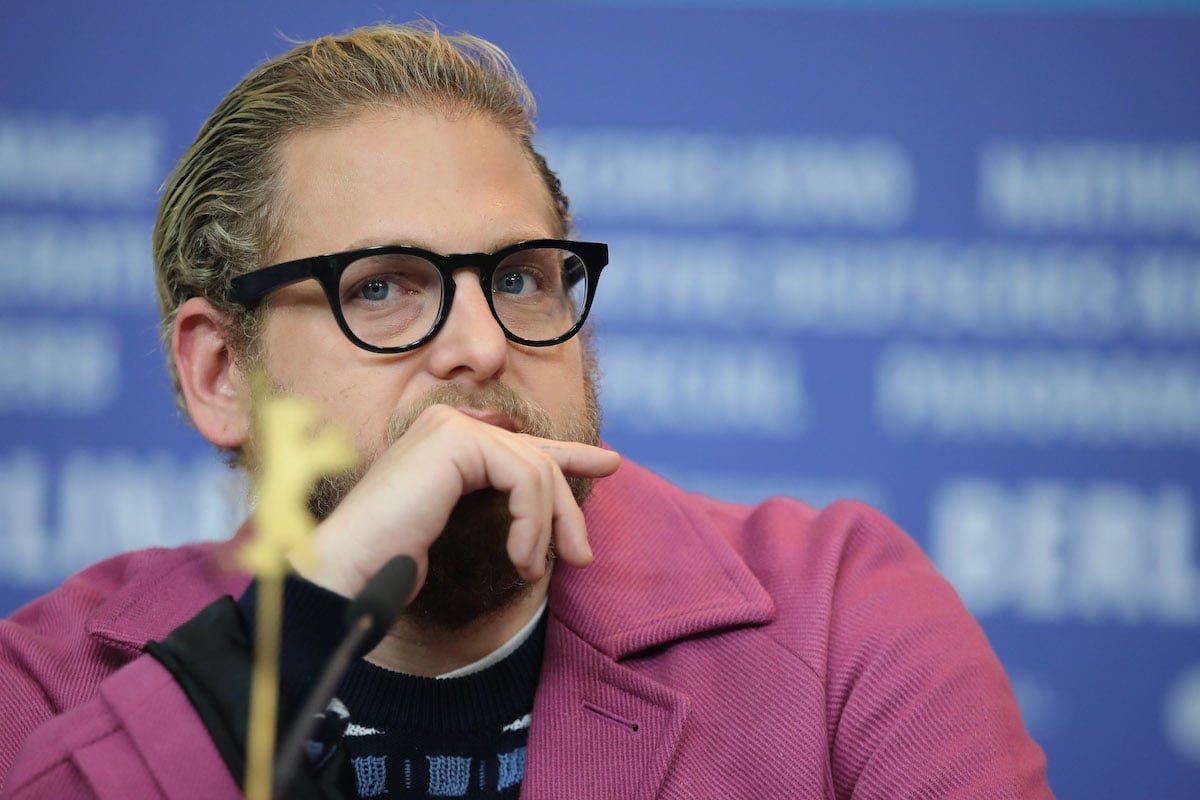 Jonah Hill finally feels comfortable in his own skin
To promote his film Mid90s, Hill created a "companion piece" in the form of the Inner Children Zine. "To me, this movie is about learning to love yourself and finding a community of people who accept you," Hill explained to Ellen Degeneres. "I'm under construction like we all are." Working on his movie, Hill realized how much his perception of himself impacted him mentally, physically, and professionally.
In the zine epilogue, Hill describes feeling "overweight and unattractive" as a kid. Hill's side project contains interviews with 12 people Hill feels inspired by. Hill spoke with his sister Beanie Feldstein and his former co-star Michael Cera, amongst others. He asked each of his interview subjects to describe the "snapshot" of themselves when they felt shame. For Hill, his was his 14-year-old self who felt "ugly to the world." By starting a dialogue around self-love, Hill hopes to change other's negative self-talk. 
Jonah Hill calls out 'Daily Mail' for trying to make a 'public mockery' about his body
Over the weekend, Daily Mail published an article about Hill surfing in Malibu. The article headline read: "Jonah Hill slips into his black wetsuit for surf day in Malibu…before showing off his tattoos while going shirtless to towel himself off."
RELATED: 'Big Mouth' Creator Nick Kroll Listens to This Mandy Moore Song When He's Depressed
Hill addressed the piece Instagram. "I don't think I ever took my shirt off in a pool until I was in my mid-30s, even in front of family and friends," Hill wrote, continuing:
Probably would have happened sooner if my childhood insecurities weren't exacerbated by years of public mockery about my body by press and interviewers. So the idea that the media tries to play me by stalking me while surfing and printing photos like this and it can't phase me anymore is dope. I'm 37-years-old and finally love and accept myself. This isn't a 'good for me' post. And it's definitely not a 'feel bad for me post.' It's for the kids who don't take their shirt off at the pool. Have fun. You're wonderful and awesome and perfect. All my love.
Hill concluded by addressed the media outlet directly. "Oh and Daily Mail, not even you can take that smile from my face ;)."
Jonah Hill has called out 'Daily Mail' before for writing 'the funniest sh*t'
In August of 2019, Hill called out the Daily Mail for another article. Before, the publication wrote about Hill allegedly having a "gold grill." The outlet's headline read: "Jonah Hill tries on a flashy gold grill for his teeth as he stands on the sidewalk with pals." Hill took to Instagram to dissect the article and ultimately correct the publication. 
"This is the funniest sh*t ever," Hill said. Hill was showcasing the mouthguard he used for jiu-jitsu, a hobby he started at the end of 2018. Hill explained how he took the picture for friends. "Perception vs. reality lol," he concluded.