Jonah Hill Dropped Out of College Because He Had 'Too Much Power for a Young Person'
Jonah Hill made a name for himself through breakout roles in comedies such as Superbad and Martin Scorsese's The Wolf of Wall Street. During his fledgling writing and performing career in college, he landed his first role, in I Heart Huckabees.
His performance in the 2004 film brought more high-profile films, catapulting him to stardom and prompting him to drop out of college. In a recent candid interview, the actor revealed he dropped out because of the inordinate power he held.
How Jonah Hill landed his role in 'Superbad'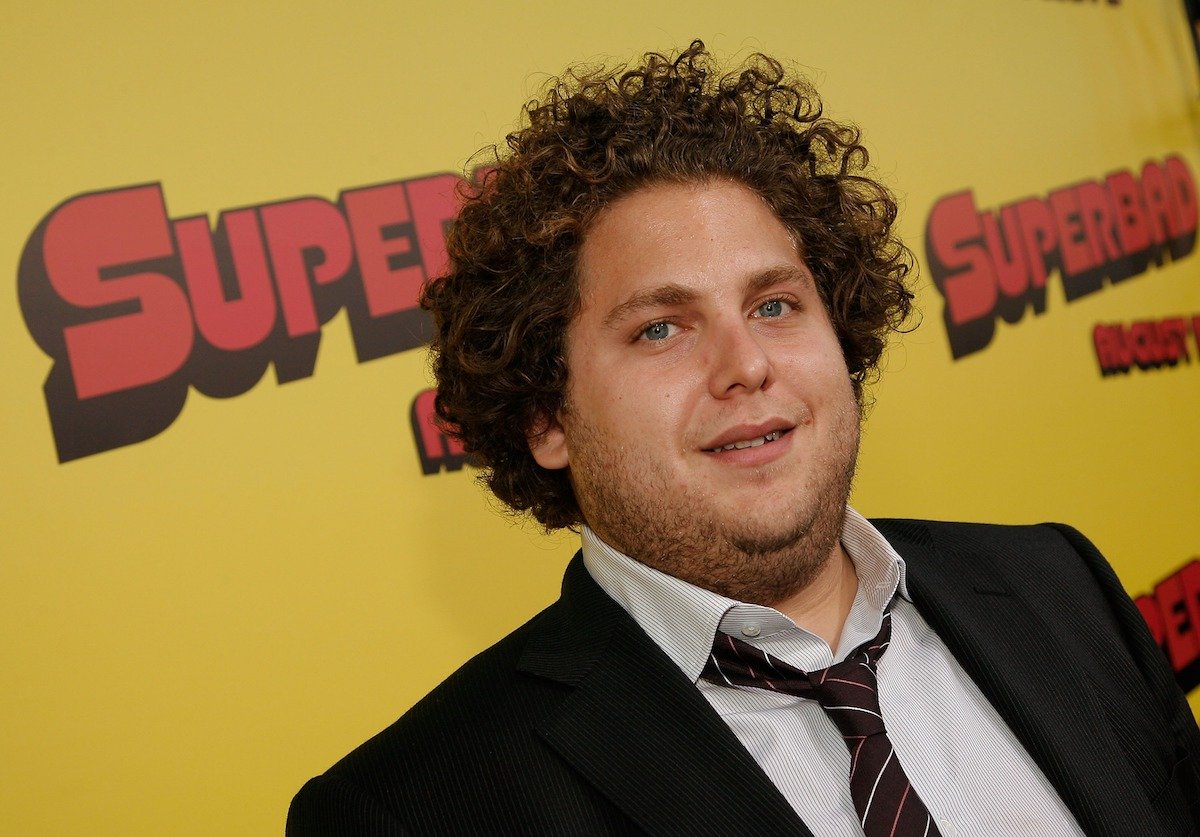 Before his star turn in Superbad, the talented actor had appeared in various era-defining comedies. In an August interview with GQ, Jonah Hill and Superbad director Adam McKay reflected on their time working together.
The pair revealed how Hill landed the role in Superbad. They detailed how Hill, an up-and-comer, had impressed McKay and Will Ferrell over tacos at a deli around the corner from the apartment the actor shared with Seth Rogen.
"You were just on the rocket ship. You were starting to bang out these huge comedies," McKay said, referencing Hill's acting beginnings.
Hill also recounted he was super-excited to speak with McKay and Ferrell. McKay said he was already aware of Hill's talents, admitting he knew the actor would be suitable for the role.
Jonah Hill dropped out of college to pursue acting
At 23, Hill was not only working behind the scenes in writers' rooms but had also been tapped to host Saturday Night Live. It was a significant first job for a young person starting his career as a writer. He explained that it was at this time when he questioned the idea of attending college and decided to drop out.
"I was a kid," he told GQ. "I had probably too much power for a young person, and too much autonomy, and not enough life skills. I dropped out of college."
Hill added that after quitting school, he wondered why people wanted to "spend four years just idling" if they were ambitious.
But he realized that missing out on college led him to fall behind on a personal level despite advancing professionally. He expressed in the interview that he had been working throughout his 20s, so he had little time for introspection.
Not until his 30s did he decide to take a couple of years off to "reshape things."
"I hit a point in my life, in my early to mid-30s, where I was like, 'If I don't start like developing hobbies and shit, I'm going to be one of those people that only likes to work, and I can fall into the workaholic category,'" Hill said.
"So I was like, 'Wouldn't it be cool if the things I chose were things I was really scared of my whole life?' So the first one was jujitsu."
The actor's thoughts on quickly becoming famous
Hill described his fame and success as immediate.
"It was very overnight for me. [Superbad co-star] Michael Cera and I talk about it all the time. We just had this really rare experience," he told GQ.
Hill reiterated how his 20s felt like a blur. Though he enjoyed wild success, he felt he didn't take a moment to himself.
As he became more self-aware, the now-body-positive icon sought therapy to help drop some of the emotional weight he had been carrying.
Hill also said he felt his sudden push to fame and accompanying lifestyle weren't what ordinary people experience in their 20s.
RELATED: Jonah Hill's Passion for Fashion Got Him a Deal With Adidas