Get to Know Jonah Hill's Sister, 'Booksmart' Star Beanie Feldstein
Oscar-nominated actor Jonah Hill has sent us into fits of laughter ever since he first hit the big screen. Following his starring role in the 2007 coming-of-age comedy Superbad, he began to rise up the ranks, adding more comedies as well as a few more serious roles to his resume. Now, his younger sister, Beanie Feldstein (Feldstein is Hill's last name, Hill is his middle/stage name) is following in his footsteps in another film about teens partying on the last day of high school. Here's what you need to know about her and their relationship.

She is fairly new to acting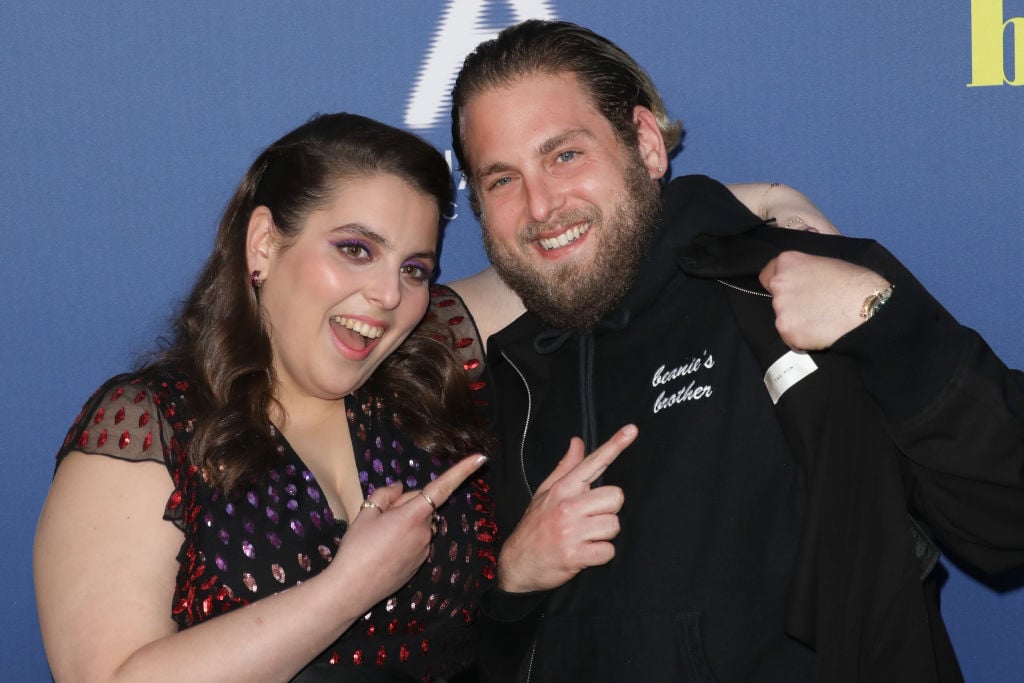 Aside from an appearance in 2002 episode of My Wife and Kids, Feldstein was essentially brand new on the scene when she appeared in the 2016 comedy Neighbors 2: Sorority Rising, opposite her brother's frequent co-star Seth Rogen. Now, her career is definitely on an upward trajectory.

The actress was in two movies in 2017: The Female Brain (directed by comedian Whitney Cummings) and the Oscar-nominated coming-of-age flick Lady Bird. Feldstein also made her Broadway debut that year, portraying Minnie Fay in the revival of Hello, Dolly!

What is Booksmart about?

Feldstein's first starring role is as Molly, who, on the last day of high school, realizes that she never did anything wild and crazy as a teenager — so she decides to change that. Along with her best friend, Amy (Kaitlyn Dever), Molly sets out to have the craziest night of her life, and make some incredible memories before she heads off to college.

The movie is the directorial debut of Olivia Wilde, and also stars Will Forte and Lisa Kudrow as Amy's parents, and Jessica Williams and Jason Sudeikis as faculty members at the high school. The film currently has an impressive 99 percent on Rotten Tomatoes.

Here's how she got the part

Given her green status, Feldstein was shocked to learn that Wilde had her in mind for the role before she had even heard of the film. She told Jimmy Fallon on The Tonight Show that she was attending a party at Anna Wintour's house when she encountered Wilde, who excitedly greeted her (despite having never met) and told her about the project.

"I walk down the stairs…and I just see this goddess sparkling, and she's like 'Beanie!' And I was like, 'There can't be another Beanie?'" said Feldstein. "But there's no way Olivia Wilde is talking to me." Apparently, her reputation had preceded her.

This is what it was like for Feldstein growing up with Hill

As it turns out, she was perfect for the part: Feldstein says that she shares a desire to succeed academically with her character. In fact, on Late Night with Seth Meyers, she the story of how Hill once played on this desire when they were little.

"I begged him to write down [the words] "Willy Wonka and the Chocolate Factory" on a piece of paper for me," she said of a time in which she was 3 and Hill was around 13. However, when she went to show her parents, her mom yelled at her brother instead. "I run up to Jonah and I'm like, 'What did you write?' and he was like, 'I wrote eff you.'"