Jonah Hill Was Hospitalized After Snorting So Much Fake Cocaine While Filming 'The Wolf of Wall Street'
The Wolf of Wall Street was a big movie when it premiered in 2013. The movie has a run time of three hours, features movie stars Leonardo DiCaprio, Margot Robbie, and Jonah Hill, and set a Guinness World Record for swearing. The Wolf of Wall Street also featured excessive drug use, and Hill later revealed he snorted so much fake cocaine he was hospitalized with bronchitis.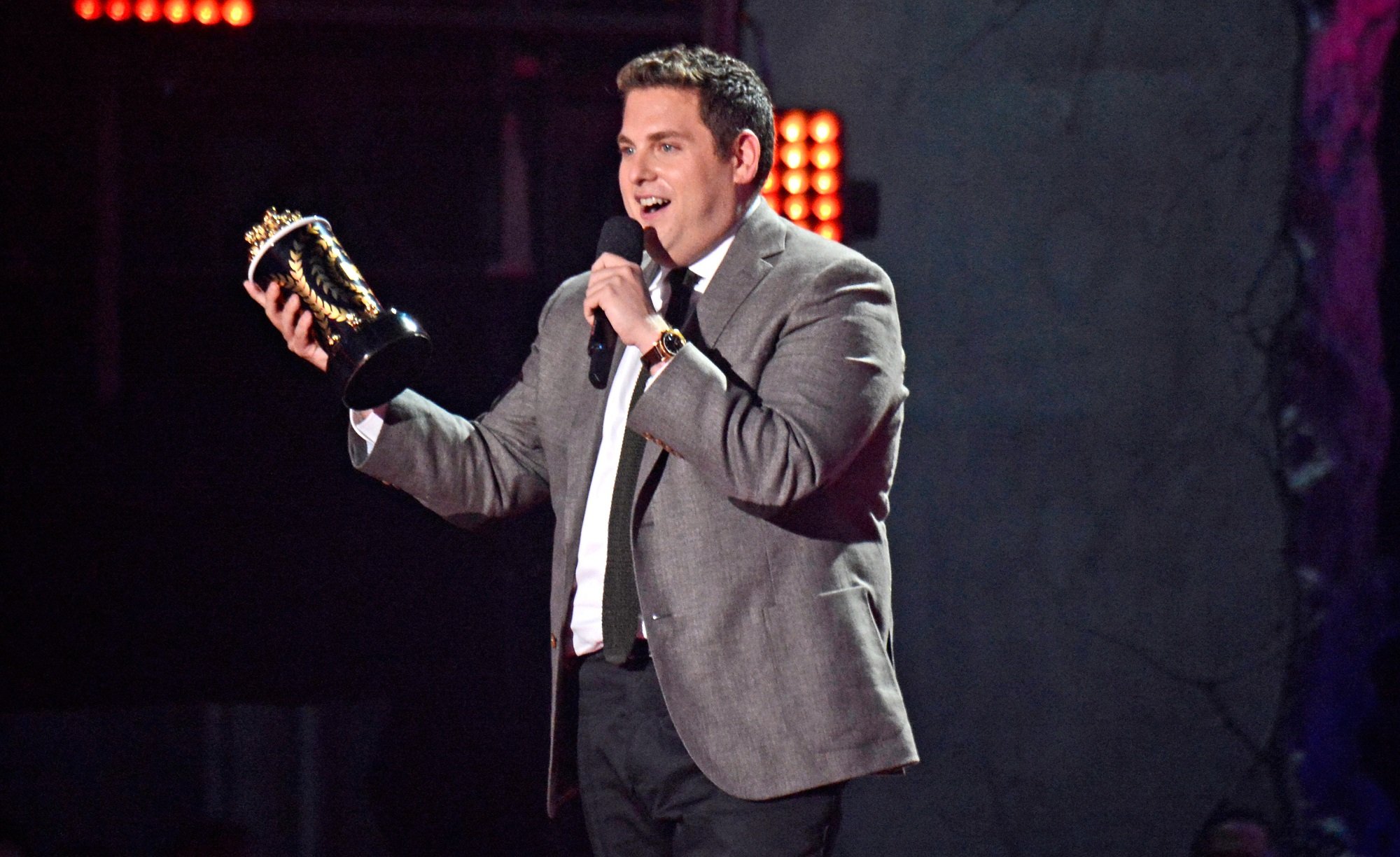 Jonah Hill was hospitalized from filming 'The Wolf of Wall Street'
The Wolf of Wall Street was released in December 2013. While appearing on HBO's Any Given Wednesday With Bill Simmons in 2016, Hill revealed that he was hospitalized because of the amount of fake cocaine he snorted.
"I did so much fake cocaine in Wolf of Wall Street I got bronchitis for three weeks and had to be hospitalized," he said. "It's vitamin powder, but it doesn't matter, because if you ingest that much matter into your lungs, you'll get very sick, and we were just literally doing fake coke for, like, seven months, every day. I never had more vitamin D in my entire life. I could have lifted a car over my f**king head!"
Jonah Hill would do it all again if he could
In 2014, Hill sat down for an interview with The Guardian. During the interview, he said that if given the opportunity he would snort that much vitamin D powder again for Martin Scorsese.
"My lungs were filled with powder and I got really sick for a month and a half. But, I mean, I'd do it again in a second. The first time you snort fake cocaine in a Scorsese movie you feel like… I don't know!" Hill said.
He continued, "I got embarrassed because I said that it's every actor's dream. I guess it's not, but to me, it's a pretty iconic thing to do."
What filming 'The Wolf of Wall Street' was like
Because of the movie's excess and lack of morality, parts of filming The Wolf of Wall Street were difficult.
"We had orgy scenes and shooting those was pretty repulsive – naked people in a confined space for 18 hours a day. It was not sexy at all," Hill told The Guardian.
Hill and DiCaprio also had fun messing with each other on the set of The Wolf of Wall Street. While filming one scene, Hill's character was supposed to eat the last roll of sushi. To joke with DiCaprio, Hill refused to follow the script.
"He has to ask whether I'm going to eat the last piece. But instead of saying my scripted yes, I decided to say no. And I kept saying no," said Hill.
After eating so much sushi in the scene, DiCaprio ended up throwing up. Despite the hijinks on set and the case of bronchitis, working on The Wolf of Wall Street was a dream for Hill, because it meant he got to work with Scorsese as a director.
"The goal was to work with Martin Scorsese, and I got to do it and that's all I wanted in my creative life. That was my dream," he said.