What Is Jonah Hill's Net Worth and What Do His Tattoos Mean?
Find out how much actor Jonah Hill is worth. Plus, a closer look at the comedy star's tattoos and the meaning behind the ink.
Born Jonah Hill Feldstein, the actor is best known as Jonah Hill. Most people know Hill for his roles in comedy films like Superbad, 21 Jump Street, Forgetting Sarah Marshall, and Get Him to the Greek. More recently, Hill has starred in dramas like The Wolf of Wall Street, Moneyball, and True Story. Hill also wrote and directed the 2018 coming-of-age drama Mid90s. Find out how much the inked-up actor is worth, the tattoos Hill has, and what they mean.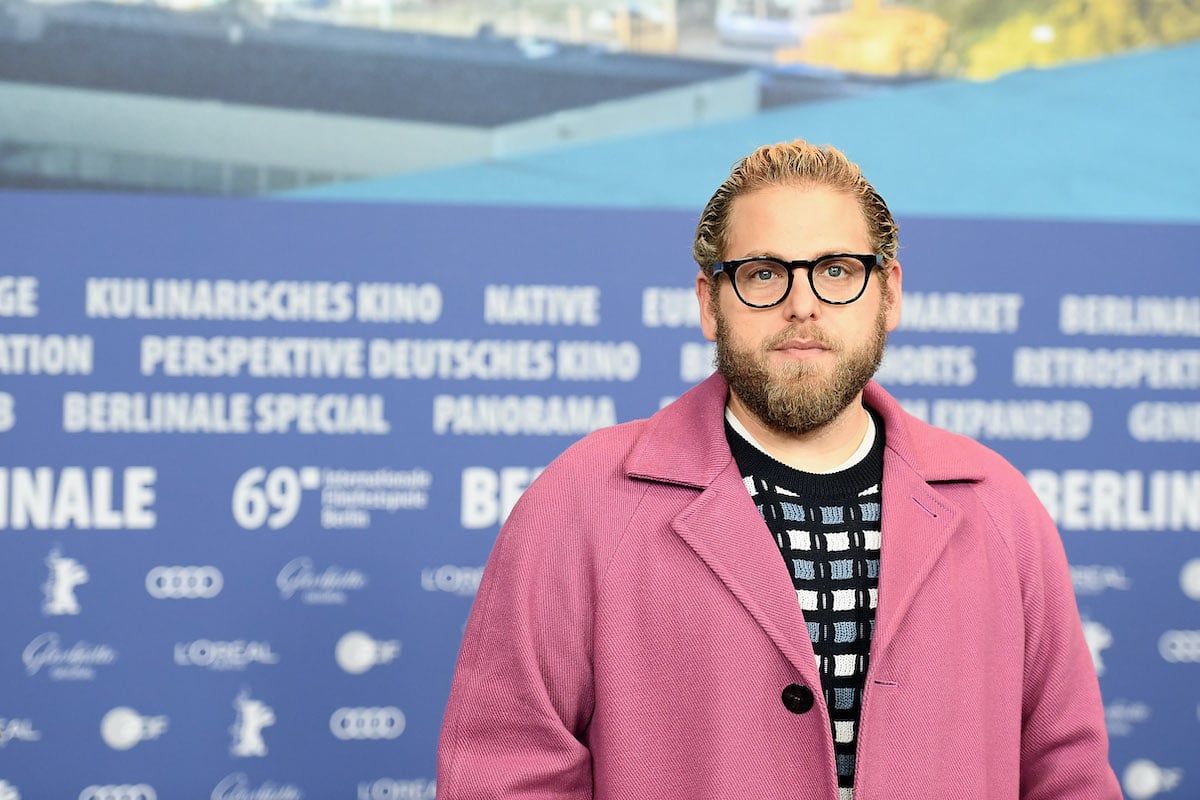 Jonah Hill makes a body positivity statement thanks to Daily Mail
As a kid, Hill was always self-conscious of his weight. He opened up about his journey to self-acceptance in a 2018 project called Inner Children Zine. "I spent most of my young adult life listening to people say that I was fat and gross and unattractive," Hill wrote in the zine, which features 12 interviews with people he admires talking about the "snapshot" of themselves from a time when they were ashamed. For Hill, that was who he dedicated the project to — the "kid who felt ugly to the world." 
Throughout his acting career, Hill's weight has fluctuated for various roles. But regardless of the part he's playing, it seems he is in a good place in terms of self love. Hill recently celebrated how far he has come with an Instagram post calling out the Daily Mail.
On Feb. 25, the outlet published an article with pictures of Hill surfing shirtless in Malibu. "I don't think I ever took my shirt off in a pool until I was in my mid-30s, even in front of family and friends," Hill wrote the following day on Instagram. "Probably would have happened sooner if my childhood insecurities weren't exacerbated by years of public mockery about my body by press and interviewers." Hill expressed pride, mentioning how this kind of coverage doesn't phase him anymore because he "finally loves and accepts" himself. 
Jonah Hill has several tattoos on his chest and arms
The comedy actor has several tattoos on his body, most of which can be seen the in photos Daily Mail published. Hill's "strong baby" tattoo is on his upper right arm, just above the elbow. That same arm features a skull and crossbones tattoo indicative of Bart Simpson. Hill's other arm has a spiderweb tattoo around the elbow and a heart that reads "Mom." On his chest, Hill has tattoos of a wolf, pirate ship, and a panther. The meaning behind many of these tattoos isn't public knowledge. 
Hill does have some tattoos with meanings known to the public, though. In March of 2018, Hill got "Hello Beanie!" tattooed on his forearm for his sister, Beanie Feldstein. He got the tattoo right after she landed the lead in Hello, Dolly! Hill also has "Nancy Rules" tattooed on his forearm in a heart. According to Entertainment Tonight, the tattoo is for Hill's grandmother, who once told Hill he should ask for a different part in The Wolf of Wall Street because she didn't like the role he played. 
Jonah Hill's net worth 
From the time he was a child, Hill always wanted to be in show business. "My dream was always to be a filmmaker," he told The Guardian. After years of working at it, Hill has finally carved out a space for his unique voice. Thanks to his career as an actor, writer, and producer, Hill has earned substantial money. In 2021, Hill is worth $50 million.