Jonah Hill's Oscar-Nominated Role Paid Him Just $60k but He'd Do It Again
If Jonah Hill were to come up in your dinner conversation, it's a good bet that it would be a conversation about one of his many comedic performances with pals like Seth Rogan or James Franco. Indeed, the actor first started to become a household name by making us laugh in his appearance in 2007's comedies Knocked Up and Superbad.
But, this two-time Academy Award nominee has some more serious work up his sleeve including starring alongside Brad Pitt in Moneyball (2011) and later in The Wolf of Wall Street.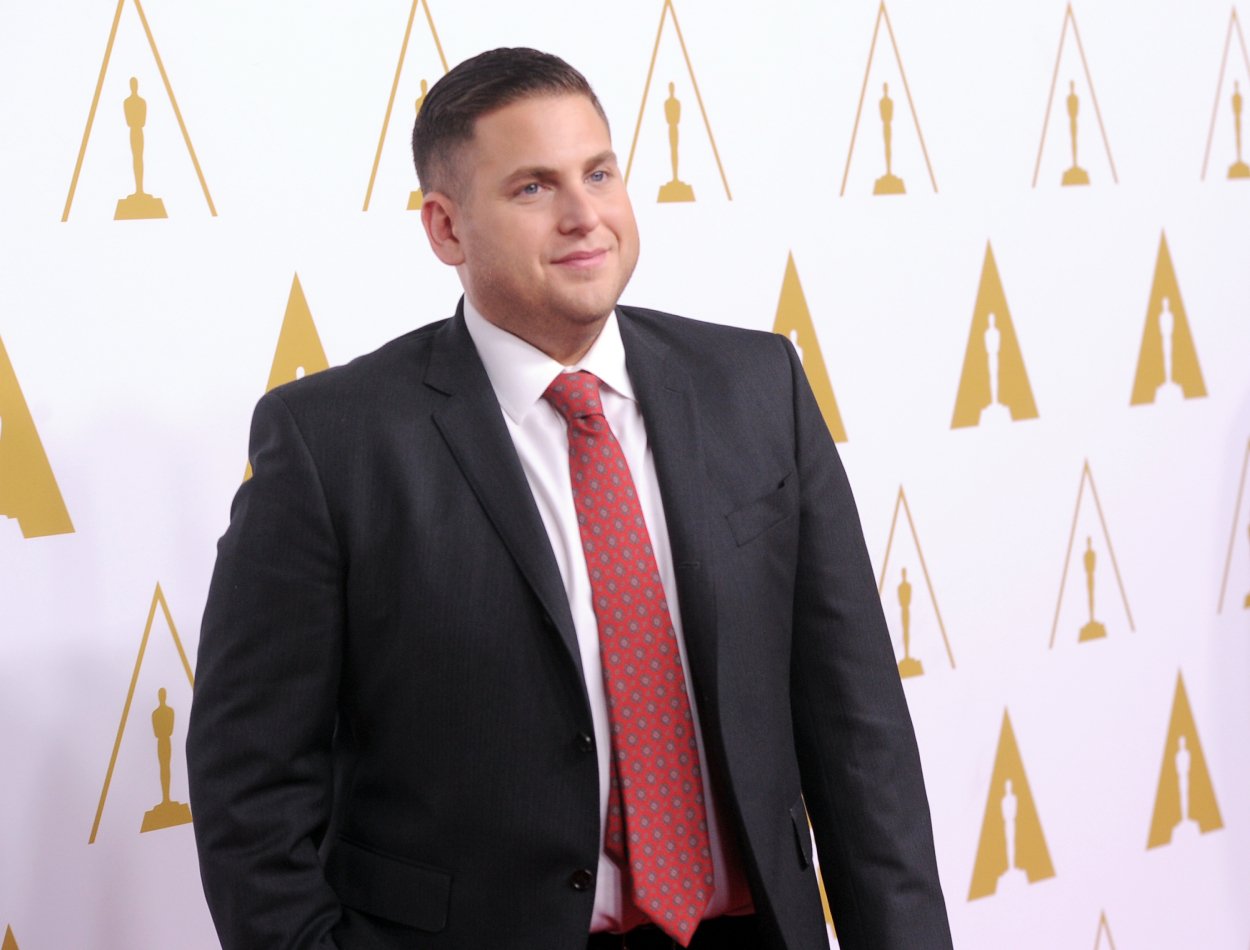 Jonah Hill's early career was in comedic films
Hill's early career highlights include small roles in various comedies beginning with I Heart Huckabees in 2004 to which he luckily scored an audition.
Hill had a small role in The 40-Year Old Virgin and then began to make a name for himself in crowd-pleasers like Knocked Up and Superbad. In fact according to IMDb, his first dramatic role didn't come until 2010 when he starred in the film Cyrus. 
Since then, Hill has fallen back on his original talents: those standard comedic roles which brought him to fame. Including appearances in 22 Jump Street (2014), The Coen brothers' comedy Hail, Caesar!, and he even played a sausage in the adult animated comedy Sausage Party.
But, since he is such a versatile actor, he's not turned down some of the more dramatic roles he's been offered like his role in War Dogs for which he was nominated for a Golden Globe for Best Actor in 2017. 
Nominated for his second Oscar
For his work on The Wolf of Wall Street, Hill was nominated again for an Oscar. In what would be his second time competing for the award for 'Best Performance by an Actor in a Supporting Role.'
While he wasn't the winner of the Oscar that year, his work as Donnie Azoff was both memorable and poignant. Donnie is the sidekick to Jordan Belfort (Leonardo DiCaprio) whose quick climb to wealth is a result of stock market fraud and corruption. The pair start their own brokerage company and use it to climb the ladder from blue-collar workers into a life of luxury, and ultimately crime. 
Despite the great job he did portraying Donnie, the huge success of the film, and the really cool script — Hill only walked away from the performance with a $60,000 paycheck. 
It wasn't all about the money for Jonah Hill
When asked about why he took the role for so very little money, Hill is very straight forward. In interviews with everyone from Ellen DeGeneres to Howard Stern his reason has steadfastly remained the same: because he was able to work with Martin Scorsese.
"He's my actual, creative hero." Hill tells DeGeneres. Of course, Scorsese is a living legend and it would be an honor for any actor to be able to work with him, but for Hill it was a dream come true. "He exceeded all of my expectations, professionally and personally." He continues, singing the praises of the opportunity he had to work with the acclaimed director. 
In fact, ENews reports that Hill was honored to even have the opportunity to audition for Scorsese stating, "If anything else, I got to work with Martin Scorsese for an hour,'" Hill added. "That was the coolest."
According to the BBC, Hill would do it all over again. "I would have done anything in the world. I would do it again in a second." Hill explained, "This isn't about money. You should do things that you care about."