These Hit Songs Are (Almost) Definitely About the Jonas Brothers
Before these heartthrobs were married men, the Jonas Brothers were dating some of the stars of Disney Channel and the music industry. Big mistake. Here are a few of the songs written about Nick, Joe, and Kevin Jonas.
Miley Cyrus' song, '7 Things'
Although Nick Jonas is now a married man, back when he was a Disney Channel star, he dated the Hannah Montana actress, Miley Cyrus. (He also dated Selena Gomez within the next few months, but that's neither here nor there.)
When the relationship went south and the two broke up, Miley Cyrus turned to music, writing the song "7 Things" about the actor. In the music video of the song, fans saw Miley Cyrus wearing a dog tag around her neck. True fans, at the time, knew it to be the dog tag of Nick Jonas.
Since then, the two have at least been cordial. In 2019, Miley Cyrus posted a DM between her and Nick Jonas, which she captioned, "that moment when even your ex knows your socials have been [fire.]
Selena Gomez' 'I'm Sorry'
Back in the golden Disney Channel days, (also known as 2008,) Nick Jonas briefly dated the Wizards of Waverly Place star, Selena Gomez. For one article, the artist talked about her favorite song and hinted that it was about Nick Jonas.
"My favorite song that I've written is called 'I'm Sorry,'" Selena Gomez, who was reportedly dating Nick Jonas at the time, said during an interview with TWIST magazine. "It's about a boy I kind of fell for, but he couldn't let his ex-girlfriend go, and it was really difficult."
Other songs performed by the artist, including "A Year Without Rain," "Won't Apologize" and "I Don't Miss You At All," are speculated to be about members of the boy band.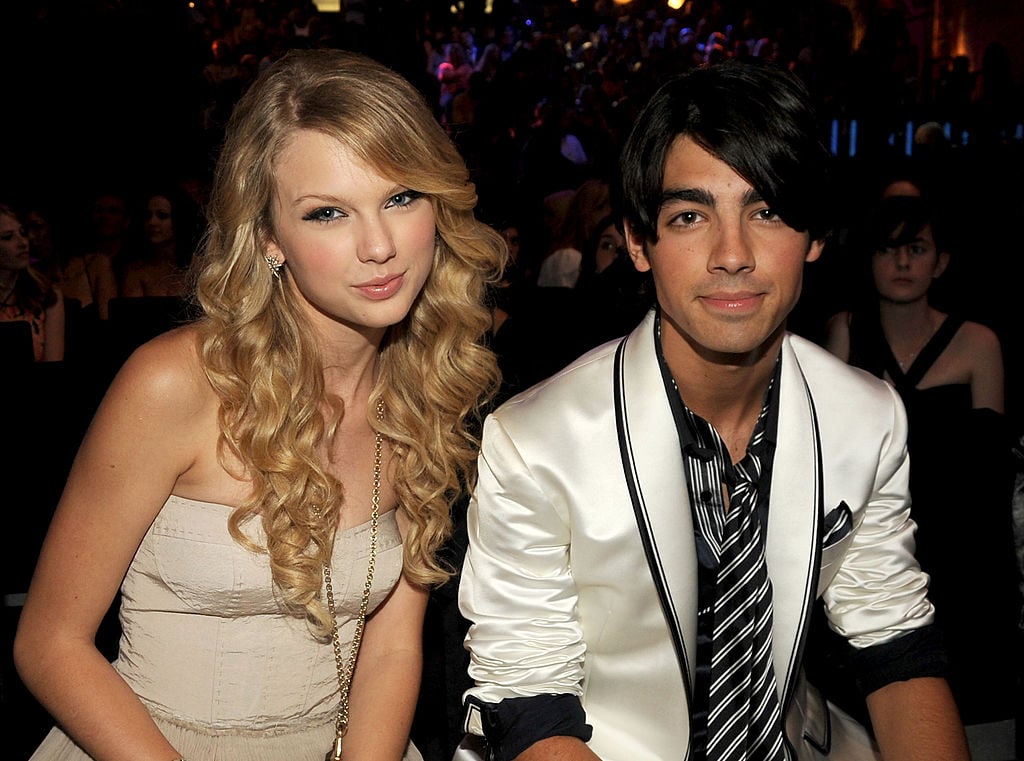 Taylor Swift's song, 'Forever & Always'
This artist is often open about her relationships and that includes her fling with Joe Jonas. Once the two broke up, Taylor Swift released "Forever & Always," explaining its meaning and her abruptly-ended relationship with the singer.
"There's one [song] that's about [Jonas], but that guy's not in my life anymore, unfortunately," she said at the time, according to People Magazine.
"You know what, it's like, when I find that person that is right for me, and he'll be wonderful, and when I look at that person, I'm not even gonna be able to remember the boy who broke up with me over the phone in 25 seconds when I was 18… I looked at the call log, it was like 27 seconds," she continued. "That's got to be a record!"
The artists have since let bygones be bygones, Taylor Swift even apologized during a segment on The Ellen Degeneres Show. However, some fans expect that a few old Taylor Swift songs, including "Last Kiss," "Better Than Revenge," and "Holy Ground" are about the Jonas Brother.
Aly and AJ's 'Flattery'
Recently, Disney Channel sister duo, Aly and AJ, shared that one of their older songs was about a Jonas Brother. No, it's not "Potential Breakup Song." Their tweet revealed that "Flattery" is actually about their experience with Joe Jonas.
Unfortunately, not much else is known about Aly and AJ's relationship with the Jonas Brothers. They were both working for Disney around the same time, although Aly and AJ rarely appeared in television shows created by the company.
Music by The Jonas Brothers, including their 2020 release "What a Man Gotta Do," is available on most major streaming platforms.