'Jonas Brothers': What Is Joe Jonas' Zodiac Sign?
Some know him as the angsty rocker from Connect 3, Shane Gray. Others know him as one of the musicians behind the chart-topping song "Sucker." Joe Jonas is full of charisma, and some fans link that star power to his zodiac sign.
Here's what we know about this artist's birth date and his corresponding zodiac sign.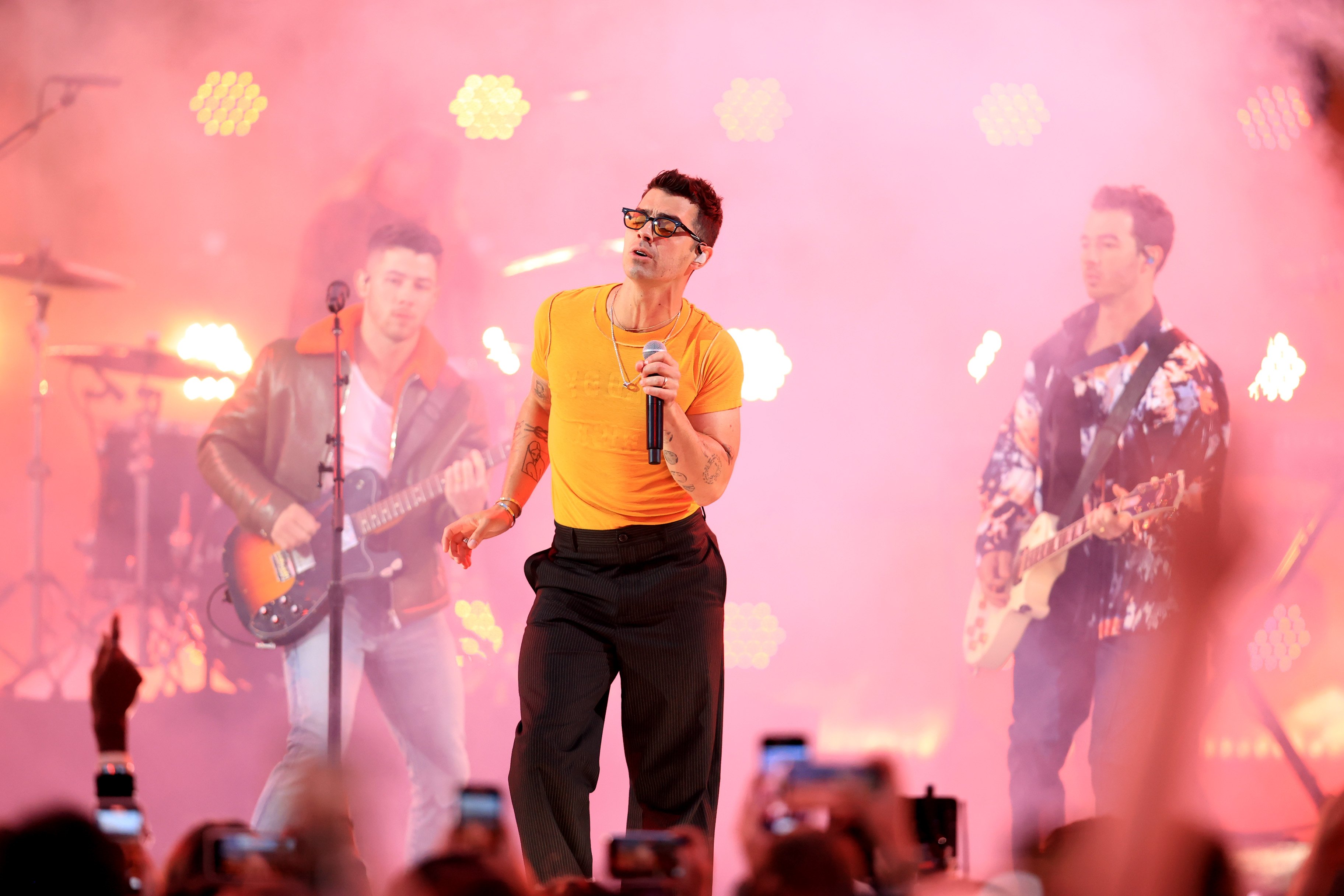 Joe Jonas is a member of the boy band, the Jonas Brothers
He's an actor, singer, tambourine enthusiast, and unapologetic fan of Game of Thrones. Jonas got his start with Disney Channel, starring in movies like Camp Rock and Camp Rock 2: The Final Jam, in addition to the comedy series, Jonas.
He appeared in the Jonas Brothers band, along with Kevin and Nick Jonas. Together, they released songs like "Year 3000" and "Burnin' Up." Following his stardom in the Jonas Brothers and Disney Channel, this singer branched off to create music with his own band, DNCE. 
He married Game of Thrones star Sophie Turner. Later, he reunited with his brothers to release more music as the Jonas Brothers. Born in 1989, this actor is also a fire sign. 
What is Joe Jonas' zodiac sign?
This performer is a fire sign. Born on August 15, Joe Jonas' sun sign is Leo. Other celebrities who share this sign include Shawn Mendes, Chris Hemsworth, Jason Momoa, the Sprouse twins, and Andy Samberg.
According to Compatible Astrology, Leos are "some of the optimists and leaders of the Zodiac, always seeing the good over the bad, and often wanting to take charge and be noticed. They have a flair for the dramatic and often enjoy being the center of attention."
As the unofficial frontman for the Jonas Brothers, Joe Jonas is known for snagging a lot of attention. This sign is also known for being outgoing, while makes sense when it comes to this singer's Instagram account. 
What are Nick and Kevin Jonas' zodiac signs?
The eldest Jonas Brother, Kevin Jonas, was born on Nov. 5, 1987. That makes his sun sign a Scorpio. People with this zodiac sign, according to Cosmopolitan, are like the "big sibling" of the water signs. 
"Scorpios are strong, enigmatic, independent characters who crackle with an intensity and charisma that makes them un-ignorable," the article states. Nick Jonas, another member of the group, was born on Sept. 16, 1992.
That makes this performer a Virgo. With other celebrity Virgos like Beyoncé and Zendaya, these signs are known as perfectionists. Allure states that people with this sun sign are typically "logical, practical, and systematic in their approach to life."
Music by Joe Jonas' band, DNCE, is available for streaming on platforms like Spotify and Apple Music, as are songs released by the Jonas Brothers.