Jonas Brothers Reveal the Biggest Regret of their Career
The Jonas Brothers biggest regret might be surprising to some of their fans. Nick said it's the one thing they shouldn't have done.
The Jonas Brothers have had quite a career to reflect on and, with all of their successes, the breakup, and their eventual reunion, there has to have been one or two regrets along the way. While the decision to wear purity rings definitely ranks high on the list, it's actually their Disney Channel show that they wish they passed on.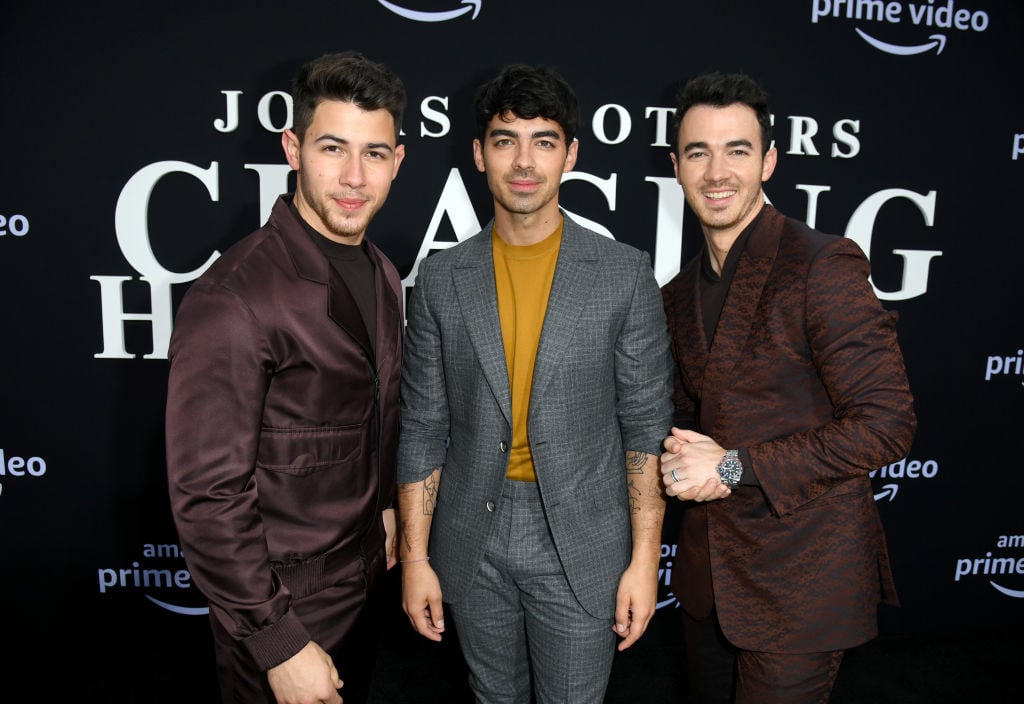 The Jonas Brothers got their own show
After the brothers starred in Camp Rock, the Disney Channel offered them an original series called JONAS, in which they played semiautobiographical versions of themselves. In 2010, a second season of the show aired, called JONAS L.A., before it was canceled.
In their new documentary, Chasing Happiness, the Jonas Brothers admit that JONAS L.A. was regrettable, with Nick revealing: "We shouldn't have done that. It really stunted our growth, you know? I feel like it was just a bad move."
He added: "It was just not the time. Literally, we couldn't evolve because of it."
Joe also shared that "the show was not good," adding, "It didn't feel like it was us anymore. It felt young, and we're becoming adults."
Kevin agreed, admitting that the show "was not on brand for us, with the band we were becoming, the songs we were writing." He explained, "I think that affected the perception of the band, that we were a joke. They're not real. They're robots."
The purity rings became a joke
The Jonas Brothers also discussed why they wore purity rings and how they eventually realized they made a mistake, as Joe explained: "In the Church, it was encouraged that we go through this program. It was, like, wait for the right person or wait for marriage. All the kids that I grew up with were doing it so I was like, 'Oh, this is cool.'"
He had a realization at one point where it didn't make sense anymore, noting, "Probably by 15 I was like, 'What?! What is this?' And that was not who we were, it was just something that we did when we were young kids. But we wore the rings through the first bit of the band starting to explode. At that point, it was already too late because it was in the media."
Kevin added, "We had all this success and that's the only thing we could hear or focus on, was things that people were saying about us."
South Park even mocked the Jonas Brothers' image in an episode, as Joe shared: "They were saying Disney created a band who were these cookie-cutter boy band brothers. That everything was perfect and they used Christianity and purity rings as a way to sell music to kids… I mean, they weren't far off that's for sure."
They still appreciate their Disney days
Despite the misstep with JONAS L.A., the brothers appreciate the opportunities they got from appearing on the Disney Channel. Joe told Wonderland magazine, "We have a lot to thank Disney for," adding, "When we were getting started, we were in a position at one point where we were without a label and we didn't really know what the next steps were going to be and Disney reached out with a huge opportunity for us to be signed by them and work on a TV show."
He added that it "was kind of a saving grace for us in that point of our career and we jumped at that opportunity."