Jonathan Cheban Explains the Only Argument He and Kim Kardashian Have Ever Had
It's only natural best friends have the occasional argument from time to time. But Kim Kardashian and Jonathan Cheban, who have been friends for more than a decade, have only fought once Cheban said in a recent interview.
The exact details surrounding how the two met are unclear but it's said they met at a birthday party when Kardashian was a socialite. Perhaps they met when Kardashian worked for Paris Hilton? Keep reading to learn what the 45-year-old had to say about the one and only fight he and Kardashian had. 
Cheban explains the only fight he and Kim Kardashian have ever had
During an interview with MailOnline, Cheban or Foodgod as he's known on social media (Cheban's in the process of officially changing his name) for his culinary adventures, said he and his longtime BFF fought once in 2013.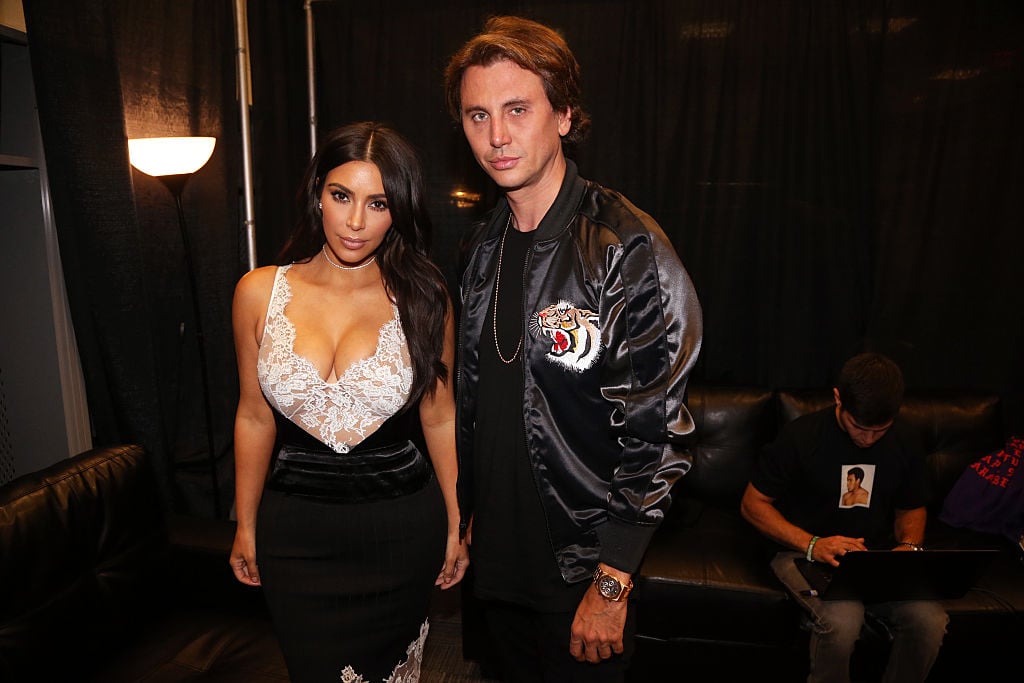 The whole thing happened to be caught on camera (Why are we not surprised?) because the argument occurred during a 2013 episode of the reality TV show, Kourtney and Kim Take Miami, a spin-off of the family's long-running reality show, Keeping Up with the Kardashians.
Kardashian surprised Cheban by inviting Simon Huck, his former business partner, to dinner so the two men could work through their issues and repair their relationship. It didn't go well and led to Cheban storming out of the room. He recalled to MailOnline, that's the only time he and Kardashian argued. 
"The only time we fought was on TV with my business partner," Cheban said.
He continued, "That's the only time I didn't answer her calls, I was furious about it because I [sic] thought she was on his side."
"That's the only time in 10 years, we literally don't fight," he added.
Cheban started CommandPR, his own public relations company, in 2001, and did very well for himself. Nine years later in 2010, Huck became a partner in the company and later bought Cheban out of CommandPR, which put a strain on their friendship.
Huck and Cheban once had a short-lived reality show, produced by the Kardashians, about their work called The Spin Crowd, according to Bustle.
Cheban on how he and Kim Kardashian maintain their friendship
Through the fame and family drama, Kardashian and Cheban have been friends. How do they do it with their busy lives? They make time for each other. Cheban said no matter what's going on if his BFF calls him, he answers. 
"If Kim calls me, I pick up the phone, whenever it is," he said. 
The same thing goes for email. 
"If I email her, she'll respond a minute later, even with four kids, same with Kris [Jenner]." 
Kardashian has four children with her rapper and fashion designer husband, Kanye West; two daughters North, 6, and Chicago, 1, and two boys Saint, 3, and Psalm, approx. 3 months.
Cheban explained that's just how the Kardashian family operates. "It's very normal. Everyone is still there for each other," he said.
He continued praising the family. "Everyone is just really loyal. They always deliver, no one every flakes, even at this stage [of their fame]. Everyone is on time," he said. 
Watch Keeping Up with the Kardashians to see Cheban and Kardashian hang out and do things like eating freeze-dried ice cream in a sporting goods store.