Jonathan Knight's New HGTV Series 'Farmhouse Fixer' Includes New Kids on the Block References to Make Fans Squeal
Vanilla Ice already proved that musicians can also be talented renovation experts. And now another famous performer is showing fans how well he can swing a hammer. Jonathan Knight of New Kids on the Block fame is coming to HGTV with an exciting new series called Farmhouse Fixer.
It's the perfect topic for a TV show right now. Home enthusiasts can't get enough of that farmhouse chic style popularized by Fixer Upper and Joanna Gaines. It's unclear if shiplap will feature, but we do know at least one thing about Knight's foray into renos — he's not above making NKOTB references for his loyal fans to enjoy.
Jonathan Knight was the first one to leave New Kids on the Block
It's hard to overstate the influence of New Kids on the Block during the early '90s. The foursome truly revolutionized what a boy band was and helped pave the way for future pop groups. NKOTB broke up in 1994 but reunited in 2008 to give nostalgic fans what they wanted.
Knight was the first band member to quit and has since admitted he experienced anxiety that contributed to that decision. The Boston-born singer is the older brother of solo performer Jordan and is now bringing a whole new facet of his expertise to HGTV.
'Farmhouse Fixer' explores Knight's passion for old homes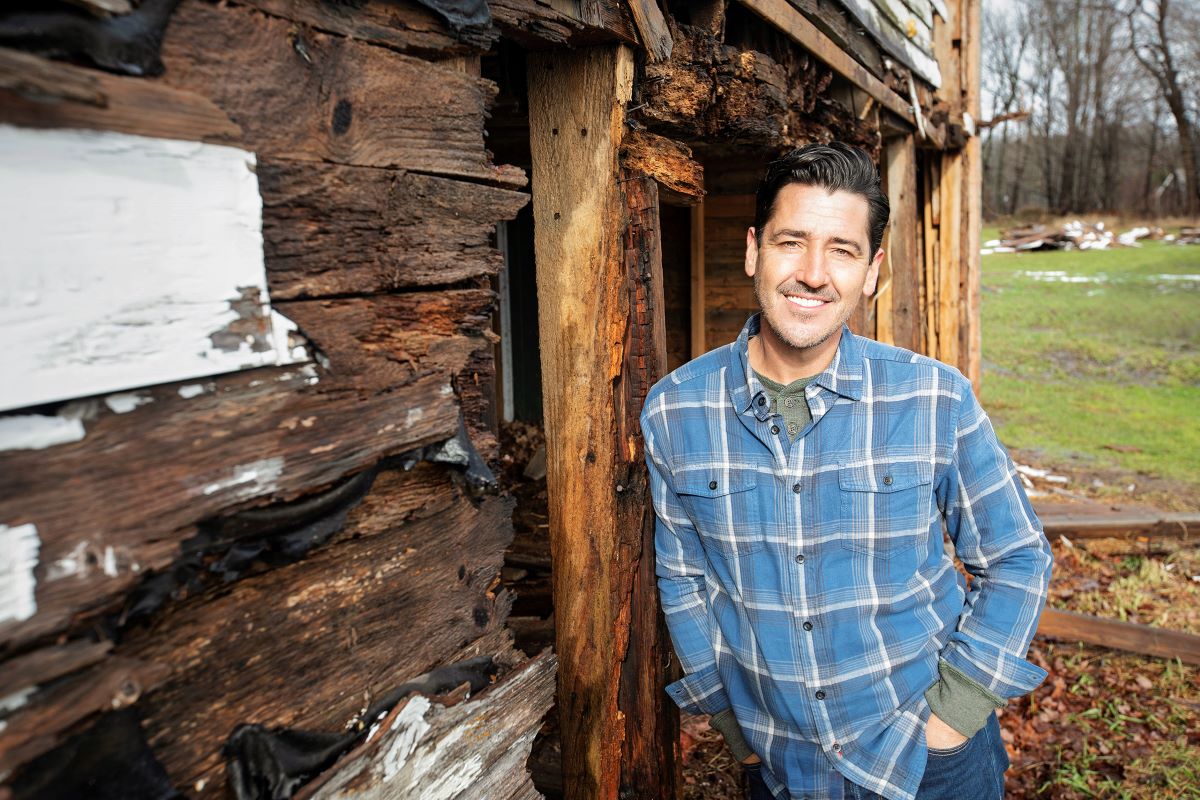 NKOTB fans may not realize that besides music, Knight has a totally different hobby that he loves. The 52-year-old became a real estate developer after leaving the band and has been perfecting his craft ever since.
"Restoring the American farmhouse is not just a hobby for me—it's my passion [and] obsession," Knight, said in a Discovery press release. "It's so easy to just go knock down an old house. It's way harder to renovate them so that families can enjoy them for years to come. That's the reason this work is so worth it."
He continued: "To me, being on a farm is a way of life. It's the real deal. Old farmhouses are disappearing off the landscape, but these are American treasures that should be saved."
Knight is already making New Kids on the Block references on the show
Clearly Knight is a talented renovation expert. However, he knows longtime fans will appreciate a few musical references thrown into Farmhouse Fixer.
The first episode follows Knight as he fixes up a 1700s New Hampshire farmhouse. And the name of the episode is "Step by Step," which New Kids on the Block fans recognize as one of the band's most popular song titles, Apartment Therapy reported.
The sneak peek includes a bit of nostalgic banter, too. When one homeowner is discussing their own farmhouse, she says, "Ours [was built in] 1873, so really it's kind of the new kid on the block compared to the others." Knight laughs and says, "I see what you did there."
No doubt viewers can expect more NKOTB jokes and maybe even some appearances from bandmates once the series airs.
Farmhouse Fixer premieres on Wednesday, March 3 at 9 p.m. on HGTV.