Is Jonathan Van Ness a Yoga Teacher? Here Are Some of the 'Queer Eye' Expert's Lessons for Self-Love
This grooming expert is back with another season of 'Queer Eye,' and plenty of inspirational videos on Instagram. Here's what we know about Jonathan Van Ness.
Can you believe Queer Eye premiered another season of their Emmy Award-winning reality series? That season, of course, features grooming expert Jonathan Van Ness. Is Jonathan Van Ness a yoga teacher? What does he do outside of cutting and styling hair for Netflix's Queer Eye? Here's what we know about this spirited, fun-loving, multi-talented Fab Five member.
Jonathan Van Ness is a gymnastics enthusiast and member of the Fab Five from Netflix's 'Queer Eye' 
Although Jonathan Van Ness appeared in a few projects outside of Queer Eye, fans of the Netflix series first fell in love with him thanks to his inspirational speeches and "spray, delay, and walk away" moments. Can you believe? 
Even though Jonathan Van Ness is a licensed hairdresser and beauty expert, the performer often shares his love for other aspects of his life. That includes yoga, with Van Ness even posting videos of himself doing poses on social media.
Technically, Jonathan Van Ness isn't a yoga instructor
This diva has a lot of stuff going on. Between filming episodes of Queer Eye, writing his book Over the Top: A Raw Journey to Self-Love, and hosting the podcast series Getting Curious with Jonathan Van Ness, it's hard to imagine Jonathan Van Ness has time for anything else. 
But he finds time. Although it'll probably be a long time before Jonathan Van Ness becomes an official yoga teacher, fans can find inspiration with Jonathan Van Ness and his wellness journey.
If you look on his Instagram, this grooming expert often posts videos of himself doing yoga, practicing gymnastics, and even figure skating. 
Even on Queer Eye, Jonathan Van Ness will sometimes give viewers a #QEHipTip for de-stressing and relaxation. That includes breathing techniques to help get rid of the stresses of the day. (But let's be honest, any day with Jonathan Van Ness is already fabulous.)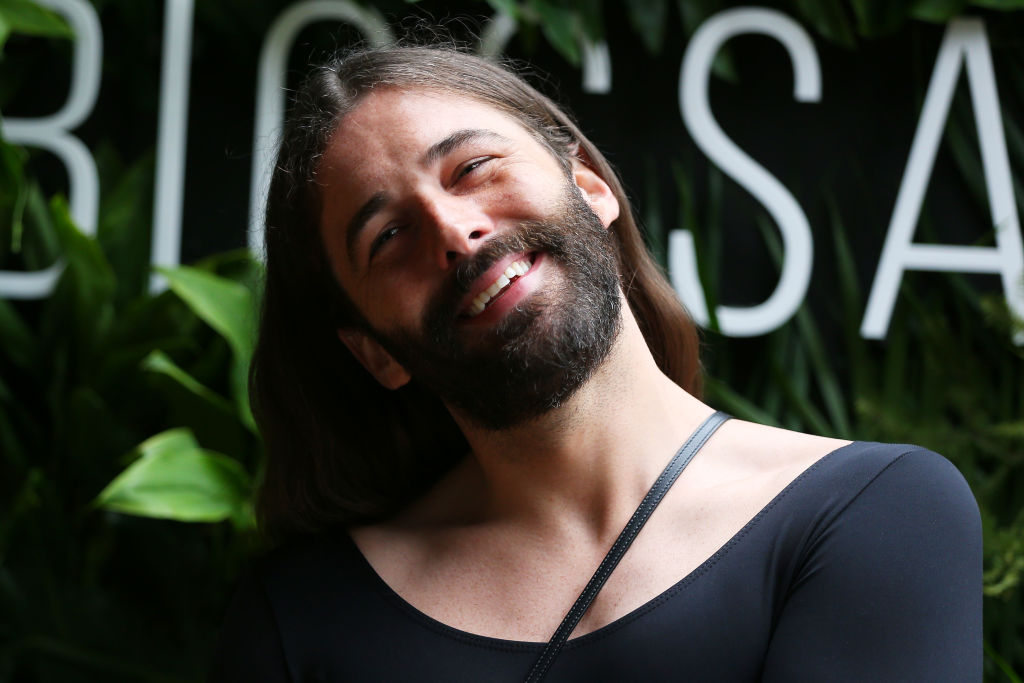 Is Jonathan Van Ness still a hairstylist?
No, unfortunately, you can't go to a yoga class instructed by this pomade-enthusiast. During an interview from 2019, Jonathan Van Ness shared that he still does cut hair, even his mom's hair. (She's the only client that he doesn't charge.)
"I currently charge $250 for a cut," he said during an interview with Wealthsimple. "The longer I do hair and the better I get at doing hair the more I can charge. But I do think that the more sought after I become, the supply and demand thing will have to apply."
He hasn't spoken on the subject since, though. Some fans imagine it would be hard for him to find a free moment to cut hair. He recently finished filming an upcoming season of Queer Eye with the rest of the Fab Five. This one takes place in Texas. 
Until this new season premieres, already released episodes of the original award-winning series, Queer Eye, featuring Jonathan Van Ness are available for streaming on Netflix.