Joni Mitchell Once Thought Fan Letters From Prince Were From 'the Lunatic Fringe'
With her writing, Joni Mitchell inspired a generation of young musicians. One of them was Prince, who spoke highly of her work and cited her as an inspiration. He was such a fan that he would occasionally write her letters of admiration. They didn't always go over well, though. Mitchell admitted that her office found the writing style concerning and threw them away.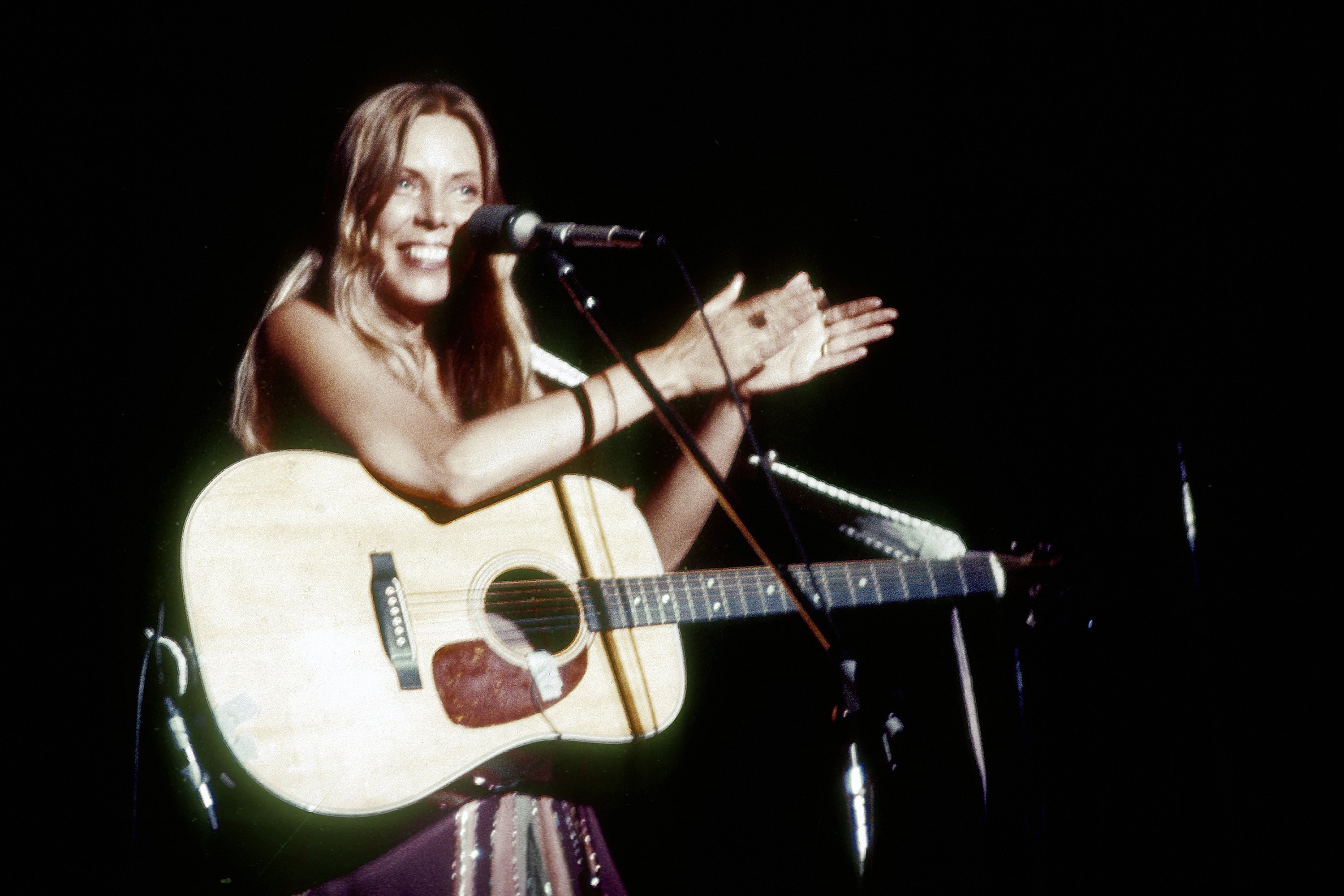 Joni Mitchell inspired many young musicians
Mitchell inspired many aspiring songwriters with her boldly confessional lyrics and emotionally potent albums. Artists like Chaka Khan, Neil Diamond, Annie Lennox, Chrissie Hynde, and Herbie Hancock have named her as an influence. Taylor Swift is also a huge fan and expressed interest in playing Mitchell in a biopic, though Mitchell "squelched" the proposal. 
"She wrote it about her deepest pains and most haunting demons," explained Swift, per Rolling Stone. "Songs like 'River,' which is just about her regrets and doubts of herself – I think this album is my favorite because it explores somebody's soul so deeply."
Mitchell's office threw out letters from Prince
Among Mitchell's many fans was Prince, who Mitchell remembers seeing at a concert when he was a teenager.
"Prince attended one of my concerts in Minnesota," she told New York Magazine. "I remember seeing him sitting in the front row when he was very young. He must have been about 15. He was in an aisle seat and he had unusually big eyes. He watched the whole show with his collar up, looking side to side. You couldn't miss him — he was a little Prince-ling."
In a 1985 interview with Rolling Stone, Prince said that the last album he truly enjoyed was Mitchell's 1975 album The Hissing of Summer Lawns.
"The last album I loved all the way through was [Joni Mitchell's] The Hissing of Summer Lawns," he said. "I respect people's success, but I don't like a lot of popular music. I never did."
According to Mitchell, Prince tried to show his appreciation for her in letters. The writing style worried the people in her office.
"Prince used to write me fan mail with all of the U's and hearts that way that he writes," she said. "And the office took it as mail from the lunatic fringe and just tossed it!"
Joni Mitchell has spoken warmly about Prince's work
Though the letters didn't go over well, Mitchell eventually met Prince. She understood that she had influenced him, and she appreciated his work. 
"I'll hear a thing here and there — even Prince, you know, like who's an interesting hybrid who's taken some things from me or so he claims, but his influences are me and Sly," she said in a radio interview with Morrisey, per her official website. 
She added that though she knew her influence on him, she couldn't always hear herself in his melodies and lyrics.
"From time to time, I would comment and say, 'Oh, I love that chord,' or 'I love that progression — where did you get that from?' And he would say, 'From you,'" Mitchell once said, per the LA Times. "But I wouldn't recognize it."
She shared her general opinion of him in a 1994 interview.
"He's a strange little duck," she said, "but I like him."