Joni Mitchell's Former Roommate Sold a Deeply Personal Story About Her to the Tabloids: 'It Hurt Like Hell'
When Joni Mitchell was a struggling musician in the 1960s, she got pregnant. Her situation — young, poor, and unwed — led her to put her child up for adoption. Decades later, after Mitchell had enjoyed a fruitful career, her former roommate sold this previously unknown story to a tabloid magazine. This painful betrayal changed Mitchell's life.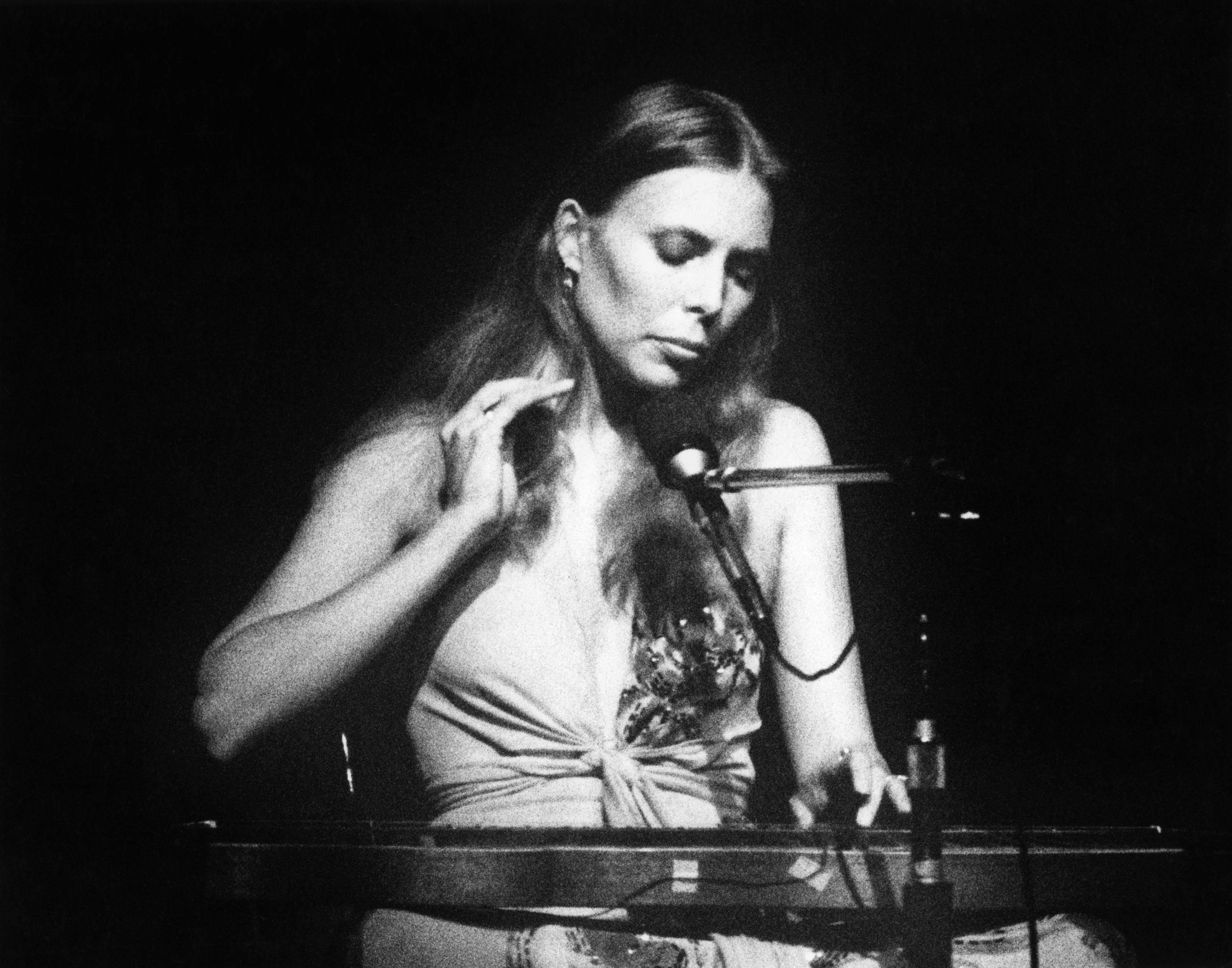 Joni Mitchell put her daughter up for adoption before she was famous
Mitchell got pregnant while studying at art school. Due to the social stigma, she attempted to keep the pregnancy quiet.
"I conceived in art college at the age of 20, near the end of term," she told the LA Times. "The main thing at the time was to conceal it. The scandal was so intense. A daughter could do nothing more disgraceful. It ruined you in a social sense. You have no idea what the stigma was. It was like you murdered somebody."
Mitchell kept her pregnancy from her parents and eventually married singer Chuck Mitchell to help raise the child. At first, she wanted to keep her baby, who she named Kelly Dale.
"I have no money. I have no home. I have no job. When I leave the hospital, I have no roof over my head," she says. "But I kept trying to find some kind of circumstance where I could stay with her that wouldn't be malforming to her and to myself."
In her second month of marriage, Mitchell decided to give her daughter up for adoption. Though the decision was painful, she now feels that she did the right thing.
Her roommate broke the story to the tabloids without permission
Three years after this, Mitchell found success as a musician. Despite the change to her life, she said she "worried constantly" about her child's health in the years after the adoption. She eventually began looking to reconnect, though without any luck. Then, in the 1990s, her former art school roommate sold the story to a tabloid. Mitchell had never spoken publicly about the adoption and was blindsided when the story broke. 
"It hurt like hell," she said.
After the story of Mitchell's child became public knowledge, "imposters came out of the woodwork." Mitchell says that even a waitress named Kelly at one of her favorite restaurants checked to see if she was adopted.
Joni Mitchell and her daughter eventually reunited
Four years after the story broke, Mitchell and her daughter, Kilauren Gibb, reunited. Gibb, who was attempting to find her biological parents, received a package with general information about them from Canada's Children's Aid. Though the information was general, there were some clear connections to Mitchell. The report included the fact that she had polio at age nine and that she was a musician.
After connecting with Mitchell through her manager, Gibb and her son went to California to meet Mitchell.
"Kilauren said I get to watch him grow up now," she said.
RELATED: Joni Mitchell Left a Smitten Graham Nash Despite Loving Him in a Way She 'Didn't Think Was Possible'