Jordan Elsass on the Powerful 'Little Fires Everywhere' Finale
Showbiz Cheat Sheet caught up with Jordan Elsass about the gripping finale of Hulu's 'Little Fires Everywhere.'
After his breakout role in Hulu's Little Fires Everywhere, Jordan Elsass is making a name for himself. In the limited series based on Celeste Ng's novel of the same name, Elsass played Trip Richardson, a popular jock and the eldest son of Elena Richardson, played by Reese Witherspoon.
Through the lens of two families whose lives become interwoven, Hulu's adaptation of Little Fires Everywhere explored motherhood, race dynamics, and classism in the '90s, culminating in a gripping finale that aired on April 22. Recently, Showbiz Cheat Sheet caught up with Elsass to discuss the finale of Little Fires Everywhere and the actor's upcoming projects.
[Spoiler Alert: This article contains spoilers for Season 1 Episode 8 of Little Fires Everywhere.]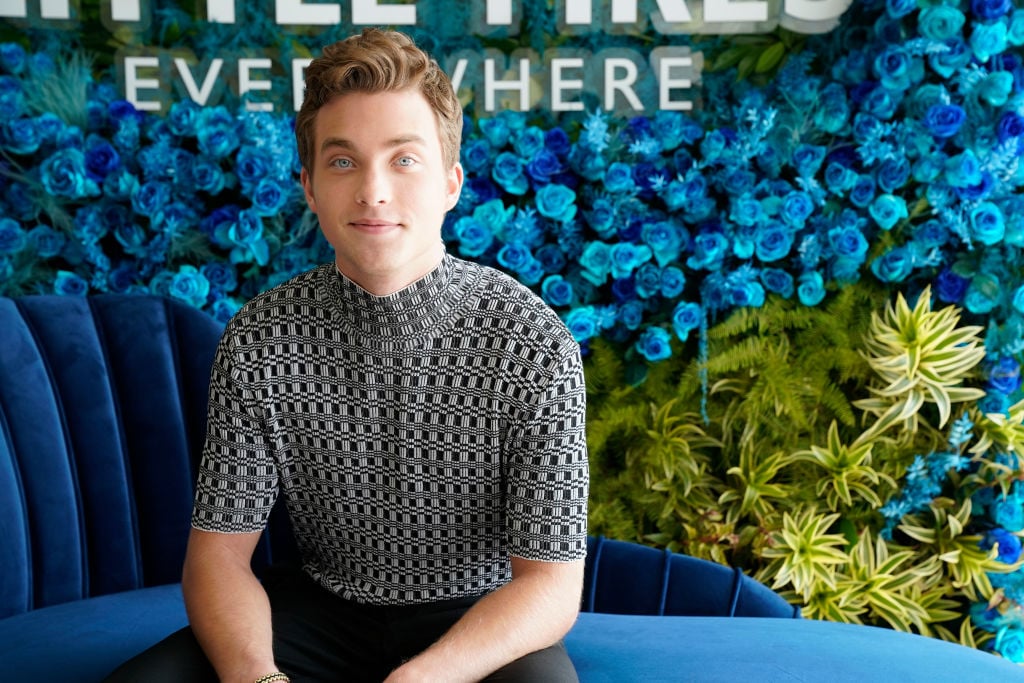 'Little Fires Everywhere' was a breakout role for Jordan Elsass
Elsass got his start in community theater when he was 11 years old after his mother encouraged him to audition for a production at a local theater.
"She was just like, 'You know, try something new. I'll give you some extra video game time'… So I did it. I went for it and I agreed to it without really realizing what I was getting into," Elsass told Showbiz Cheat Sheet over the phone. "I'd say, until maybe two years ago, I wasn't like, 'I really want to do this for a living.' It was definitely a passion, but it was more just of a hobby up until a couple of years ago."
Flash forward a few years, and Elsass was cast as Trip Richardson in Little Fires Everywhere alongside Witherspoon, Kerry Washington, and Joshua Jackson. For Elsass, the opportunity to work with such experienced actors for his first major project proved to be invaluable.
"It's weird to even be in a scene with somebody that's so high-level and that's been doing it for so long. And you learn so much from them just being in a scene with them. You know, they're so giving. And they just play off you so differently than a lot of actors that you may have worked with that are maybe just starting out," he said.
Jordan Elsass on Trip's relationship with his mother
In the finale of Little Fires Everywhere, a number of story lines come to a head. Most notably, Elena evicts Mia (Washington) and Pearl (Lexi Underwood) and they leave Shaker Heights. This effectively ends Trip's romantic relationship with Pearl and leaves Izzy (Megan Stott) feeling abandoned by Mia, who she had come to think of as a surrogate mother.
Distraught, Izzy pours gasoline over her bed, only to be stopped by her family before she can set it on fire. Elena then tells Izzy she "never wanted" her in the first place.
When asked how this confrontation affected Trip's view of his mother, Elsass replied, "I think that he was very, very disturbed, and I think that's almost, I don't want to say permanently going to change his perception of his mom, but to some degree it is."
'Little Fires Everywhere' differs from the book
In the climax of the episode, Izzy runs away and Elena refuses to follow her. Deviating from the book, Trip, Lexie (Jade Pettyjohn), and Moody (Gavin Lewis) decide to finish what their younger sister started, and they set small fires throughout their house.
"I think that he is a little bit of a follower more than a leader," Elsass said of Trip's choice to set the fires with his siblings. "And I think that because of the intense emotions that he has about Pearl leaving especially, and because of what he just witnessed his mom say to Izzy. And because of Izzy just leaving… And so there's just so much emotion. And then he sees his siblings kind of going with it."
While Lexie is the one to suggest setting the fires, Trip leads the charge.
"He finally takes this step as a leader. And he's kind of like, 'Let's do this.' Like, 'We're gonna follow in Izzy's footsteps.' Lexie is the one who says it, but Trip's the one who grabs that gas can and then like commits to it. You know, and I thought that was really powerful," Elsass told Showbiz Cheat Sheet.
What comes next for Jordan Elsass
Big Little Lies notoriously had a second season despite originating as a limited series. Since the finale of Little Fires Everywhere aired, Elsass has not been told anything about the show receiving a second season.
"I think there is always a possibility," Elsass said. "You never know. I mean, I haven't heard any talk as of right now. And I definitely can't be like, 'Oh yeah. Well there's gonna be one. There's not gonna be one.' I have no idea. But it's always a possibility."
After the success of Little Fires Everywhere, Elsass has two projects in the works.
"Before quarantine and everything, you know, I had an Amazon Prime show called Panic that I was working on. And then after that, hopefully pretty soon I'll be headed out to Vancouver to shoot a CW show, an upcoming CW show, called Superman and Lois. I'll be playing Superman's son. So pretty excited for both of those projects."