Jordan Peele Explains the Meaning Behind His Movie 'Nope', 'The Film is a Ride'
Jordan Peele explains why he titled his new horror movie 'Nope'.
Nope is the new movie from Jordan Peele who has transitioned from a sketch comedy genius to an excellent horror movie director. His latest movie is highly-anticipated, but many are still wondering what the title of the film means. Peele finally gives an explanation for the mystery behind his vague title. 
'Nope' is the latest horror movie from director Jordan Peele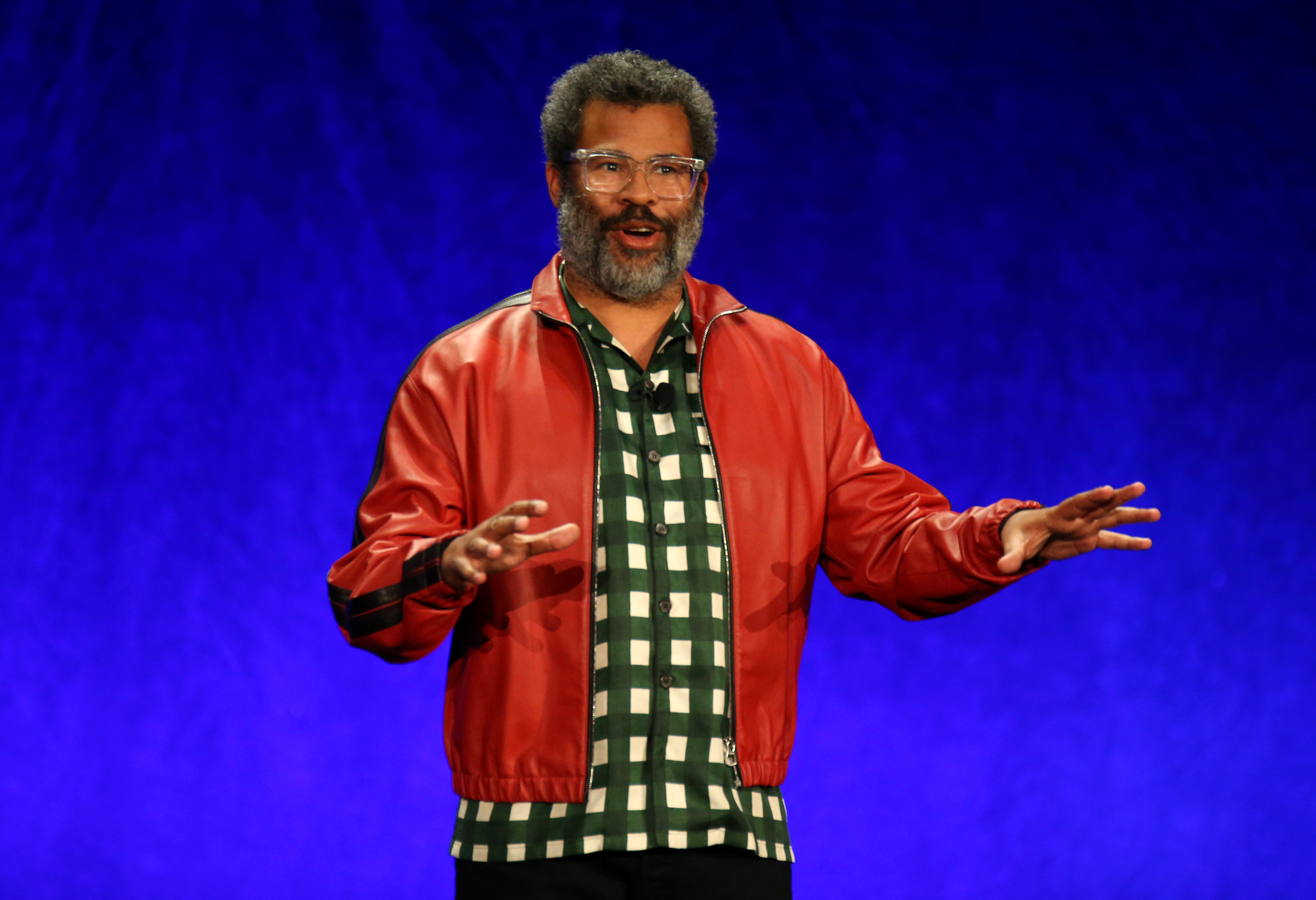 Peele gained the attention of horror fans everywhere with his first film, Get Out. The movie was a massive success and even earned Peele an Academy Award for Best Original Screenplay. His follow-up, Us, also did well at the box office and received praise from critics and audiences. 
His next film, Nope, doesn't have many known story details, which makes the mystery even more intriguing. Nope centers around caretakers at a California horse ranch who encounter an otherworldly force that begins to affect the behavior of people and animals. The movie stars Keke Palmer, Daniel Kaluuya, and Steven Yeun. 
The first trailer gave a brief glimpse of what we can expect from Peele's latest. Not many story details were shown, but it appears to be showcasing a haunting, alien presence. Audiences will most certainly be yelling "nope" at the screen.
Jordan Peele explains the meaning behind the title 'Nope'
On April 27, Universal held a panel at CinemaCon 2022 where they presented many of their upcoming movies including Jurassic World Dominion and Minions: The Rise of Gru. One of their upcoming movies is Nope. During the presentation, Peele said that Nope speaks to how the audience often reacts during horror movies. He wants Nope to be for people who are often skeptical of horror movies but still enjoy them. 
"This film is definitely a ride. The title speaks to the idea of being in tune with what the audience is thinking and feeling in the theater," Peele said (shared by Entertainment Weekly). "I know a lot of people who say, when it's a scary movie, they say, 'Nope!' Especially Black audiences, right? We love horror but there's a skepticism." 
Peele often finds joy in listening and participating in audiences' reactions to horror films. He wants Nope to be a film that people can enjoy together and compares watching horror movies to an amusement park ride. 
"I love a rapt audience saying, "Nope!' or, 'Get out the house!' I love to encourage that interaction because that's what's giving the audience a unique experience," Peele shared. "Rollercoasters aren't fun alone. Being scared isn't fun alone. You need that energy."
Is 'Nope' a sequel to 'Get Out'?
While Nope does star Daniel Kaluuya, Nope is not labeled as a sequel to Get Out. Kaluuya will be playing a different character. So, don't expect Nope to set up the Jordan Peele cinematic universe. 
However, it could have themes similar to Get Out as Peele often likes to tie in his disturbing material with relevant social commentary. Nope also has a title that is something audiences often yell at the screen while watching a horror movie. 
Nope arrives in theaters on July 22, 2022.