Who Is Jordan Spieth's Wife Annie Verret?
Jordan Spieth is a well-known figure in the game of golf. The Texas native turned professional in 2012 and made a name for himself in the sport when he won the Masters and the U.S. Open in 2015 at the age of 21.
While Spieth's accomplishments on the course are well-documented fans don't know much about the woman he's married to. Here's more about Spieth's wife, Annie Verret, who has been right by his side through every high and low of his career.
How long they've been together and when they got married
Spieth and Verret met and started dating in high school but they attended separate colleges. She went to Texas Tech's Rawls College of Business and Spieth went to the University of Texas. A few years after graduating, they got engaged on Christmas Eve 2017.
The couple's wedding took place in November 2018 in Dallas. Fellow golfers Rickie Fowler, Jason Dufner, Jimmy Walker, and Zach Johnson were among those in attendance. Spieth told the Golf Channel that he and Verret took a trip to the Caribbean for their honeymoon.
"We went to the Caribbean," he said. "We had a good time. Went to a couple different places. It was nice after the wedding to go away and just have nothing going on. Then we both got a little bit bored, so good to be able to see other humans. It was a good time."
Verret's occupation
Annie graduated college in 2014 with a degree in Management and is an event coordinator who has organized a number of charitable affairs.
According to her Linkedin page, she previously worked for the First Tee of Greater Dallas, which uses the sport of golf to mentor young people. She was also was the director of development for The Birthday Project. The latter organization was founded in 2012 and its mission is to "bring joy to homeless children through the magic of birthdays. TBPP partners with homeless and transitional housing agencies in the DFW area and 11 other cities in the United States to host monthly birthday parties for the children currently in these living situations."
She prefers to stay out of the limelight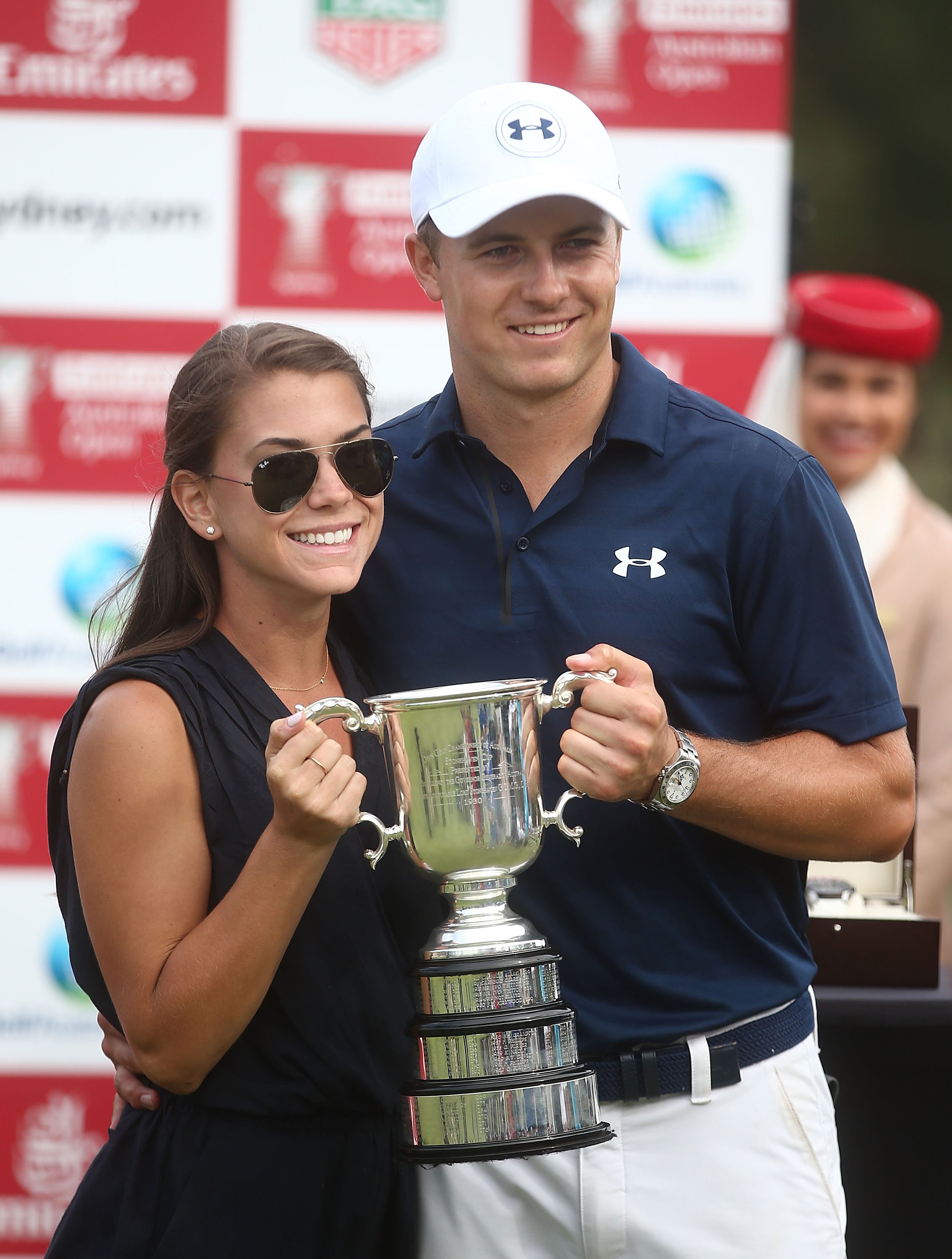 Even though she's married to one of professional golf's stars, Verret's prefers to keep out of the spotlight. She isn't on social media much and her Instagram account is set to private. However, Spieth explained that she is extremely supportive of his career in the public eye.
"She's just been that person that said, 'whatever you need to do, I'm here to support you. Let me know how I can help. Let me know when too much is too much. Let me know if it's not enough,'" he recalled. "Yeah I mean, she's been really unbelievable."