Jordana Brewster Said Paul Walker Was 'Sweet' When She Was Scared to Do This 'Fast Five' Stunt
The Fast & Furious franchise is known for outrageous stunts. Jordana Brewster, who plays Mia, revealed she unexpectedly did a stunt with Paul Walker, and it left her with a "badge of honor."
Jordana Brewster was surprised she had to this 'Fast Five' stunt
There is a scene in Fast Five where Brian (Walker) and Mia are being chased, so they jump from roof to roof to escape. Brewster revealed to Entertainment Weekly that she wasn't expecting to do this stunt herself.
"I didn't realize we'd be jumping off of rooftops," she said. "[Director] Justin [Lin] was smart to do this because I am a bit of a nervous Nellie, and so if he said like, 'Okay, you and Paul are going to jump off a roof,' I would have been like, 'No, no, no. Please use [my] double.'"
Brewster said she went to the set and was surprisingly given a harness to do the stunt herself. "But then Paul was so sweet," the actor said. "Paul was like, 'I got you. Don't be nervous — it's going to be awesome.' When I rewatched it, you can see my face is like…I was so nervous."
She didn't leave unscathed. Brewster needed stitches in her hand after filming. Lin told her the injury was her "badge of honor."
Jordana Brewster unexpectedly wrapped up Mia's story in 'Furious 7'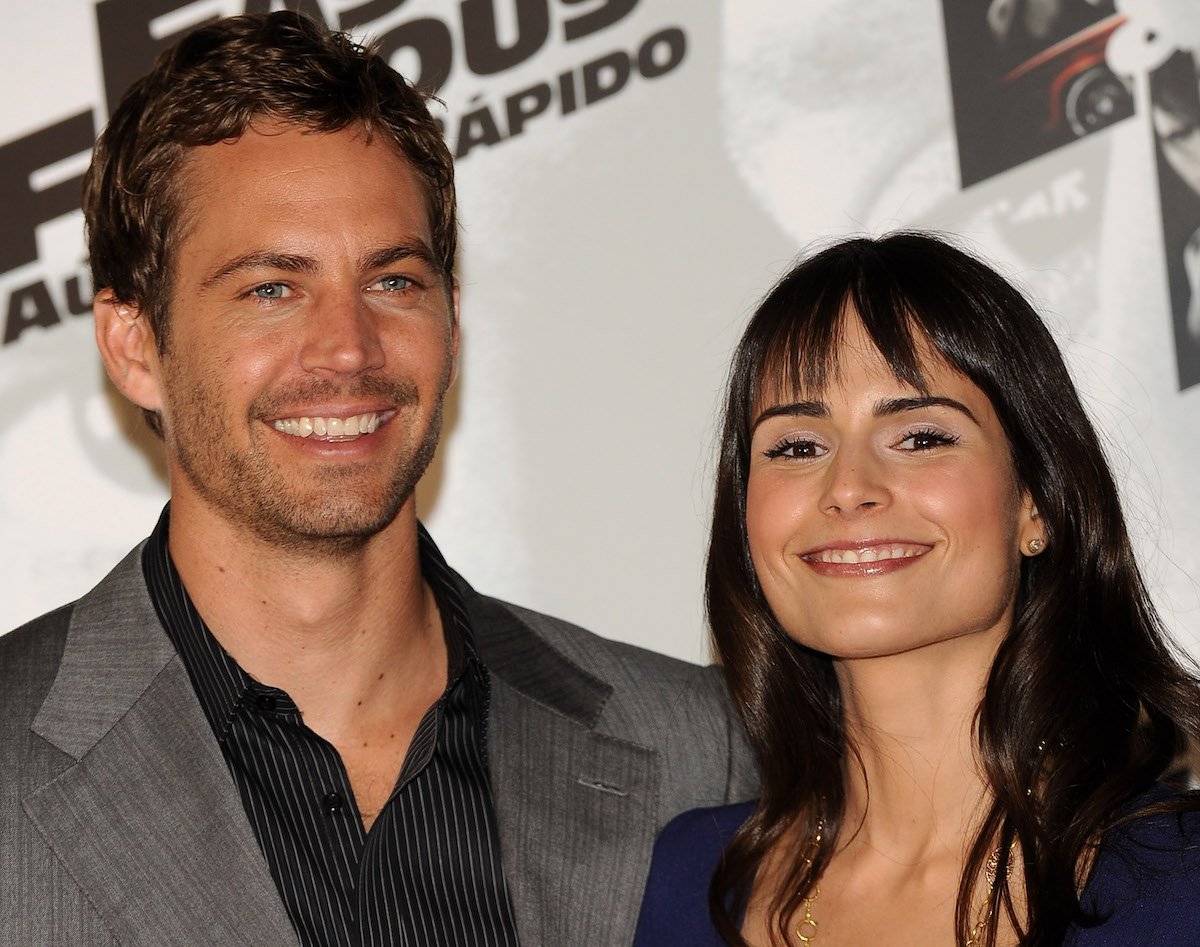 Mia and Brian's last appearance was in Furious 7 due to Walker's unexpected death. The couple was seen on a beach together with their child. Brian then drove off in his car next to Dominic Toretto (Vin Diesel). Mia hasn't been brought back since the couple decided to leave the crime-fighting life behind.
"I didn't say goodbye," she said in 2018, according to Cinema Blend. "It wasn't a choice. It doesn't mean that the door is closed forever."
She continued, "You never know what could happen in terms of me coming back… but it's definitely bittersweet. He was such a huge part of my life, so it didn't feel the same to not have him with us again."
Will Jordana Brewster be in 'F9'?
F9 is the first of the final two movies of the franchise. Brewster is returning as Mia to team up with Dominic once again. However, this time they will be facing their brother, Jakob (John Cena).
Mia is seen in the trailer in multiple scenes with the group, so it looks like she'll be part of this big mission. It's unclear how they'll handle Brian's character. Brewster shared a video of Mia's clips from the upcoming movie on Instagram. "You got a problem. We deal with it together. Jakob's my brother too," she says. The actor captioned the post with, "Mia is back. And a little more furious this time around @thefastsaga #f9."
F9 will be released on June 25, 2021.