Jordin Sparks Just Shut Down Ridiculous Comments on Husband Dana Isaiah's Instagram Page
Singer and actress Jordin Sparks and husband Dana Isaiah are one of Hollywood's "it" couples of the moment. Recently on Instagram, Sparks commented on one of his posts after fans began speculating about his relationship with a friend.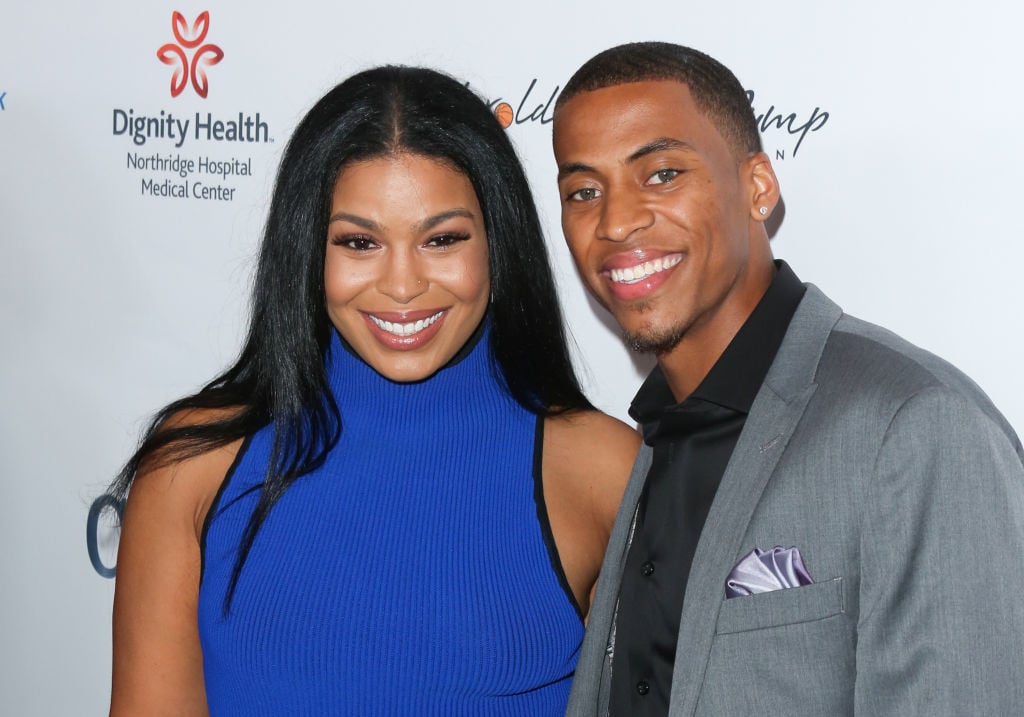 Who is Dana Isaiah?
Isaiah is a 27-year-old fitness model based in Los Angeles.
After being introduced to Isaiah at an event, their mothers put them together in a group chat since he wanted to move out to California.
"My mom was trying to get [Jordin] to talk me out of moving to L.A. because she's experienced the industry out here. It wasn't like, 'We want you guys to date,'" he told People.
Sparks also told the magazine, "A couple [of] days after we had actually met, I was like in my head, 'That's going to be my husband! That's my husband right there.' When I'm with him, I feel comfort and safety and calm and peace, and those aren't things that I normally felt. So it was a little wake-up call for me."
In November 2017, Sparks revealed that she and Isaiah had secretly married that May and they were expecting their first child together. Their son, Dana Isaiah Thomas Jr., was born in May 2018.
Fans speculate on Dana Isaiah's recent Instagram photo
A recent photo on Isaiah's Instagram with an old friend sparked a ton of speculative comments about the nature of their relationship. The photo is with Isaiah's high school friend, McKenna Roise.
The comments began flooding in, with many either suggesting they were more than friends and playing devil's advocate. One person commented, "How does Jordin feel abt [sic] this." Another commented, "She look like that girl from obsessed," referencing the 2000s Beyoncè and Ali Larter movie.
Someone else said, "I understand what you mean, but, if that's truly the case, why can't she hang out with the both of you? It's only respectful if someone is in a relationship and has a child…you say that Jordyn is a "real one" because she doesn't object to this, but I know deep down it may be a tad bit concerning….the fact that you are so comfortable spending time with a female other than your partner is concerning as well….you can't say that everyone else's relationships are suffering because they choose not to feel comfortable with their man out with another female (friend or not) with her arm around his neck….it may be platonic now, but if you spend enough time alone with someone all that can change….just my opinion."
The majority of fans seemed to flood in, defending both Isaiah's friendship with Roise and his marriage with Sparks.
One fan wrote in the comments, "Wow these comments are wild. Mind the business that pays you! Y'all have no idea whether Jordin was there or not! This is their relationship what works for them is what works for them. It's has nothing to do with y'all." Another added, "I love this! Shows how happy and healthy their relationship is and that they truly trust each other. Lifelong friends are hard to find, and it's refreshing to see how they support each other."
"I love that you two are secure enough to let one another still be individuals. That was his friend before he was married…that's still his friend. You two are couple goals @jordinsparks @_danaisaiah Love y'all," someone else wrote.
Jordin Sparks addresses fan comments on Dana Isaiah's Instagram page
After the flood of speculative comments, Sparks put an end to the discourse with some words of her own.
She commented on the original post, saying, "Here's a message: if your significant other is making you cut off your [sic] really good, stand up, been there since forever friends, male or female…GET OUT. (Not talking about the friends that are toxic/frenemies, that's a problem and should be addressed.) That's controlling/toxic and people are NOT objects you own. Again, people are NOT OBJECTS YOU OWN. Friends are super important for your well-being especially those that knew you before certain huge life changes happen. It's HEALTHY. I hope you all find someone that treats you like my husband and his friends do. They are truly the best. May the odds be ever in your favor."
Though she didn't owe anyone a response or comment on this situation, this was a true mic drop moment!