Jordin Sparks Reveals the Hilarious Surprise She Got When She Knocked on Random Hotel Doors
Singer Jordin Sparks' playful side came out when she raced down a hotel hallway, knocking on empty room doors … or so she thought.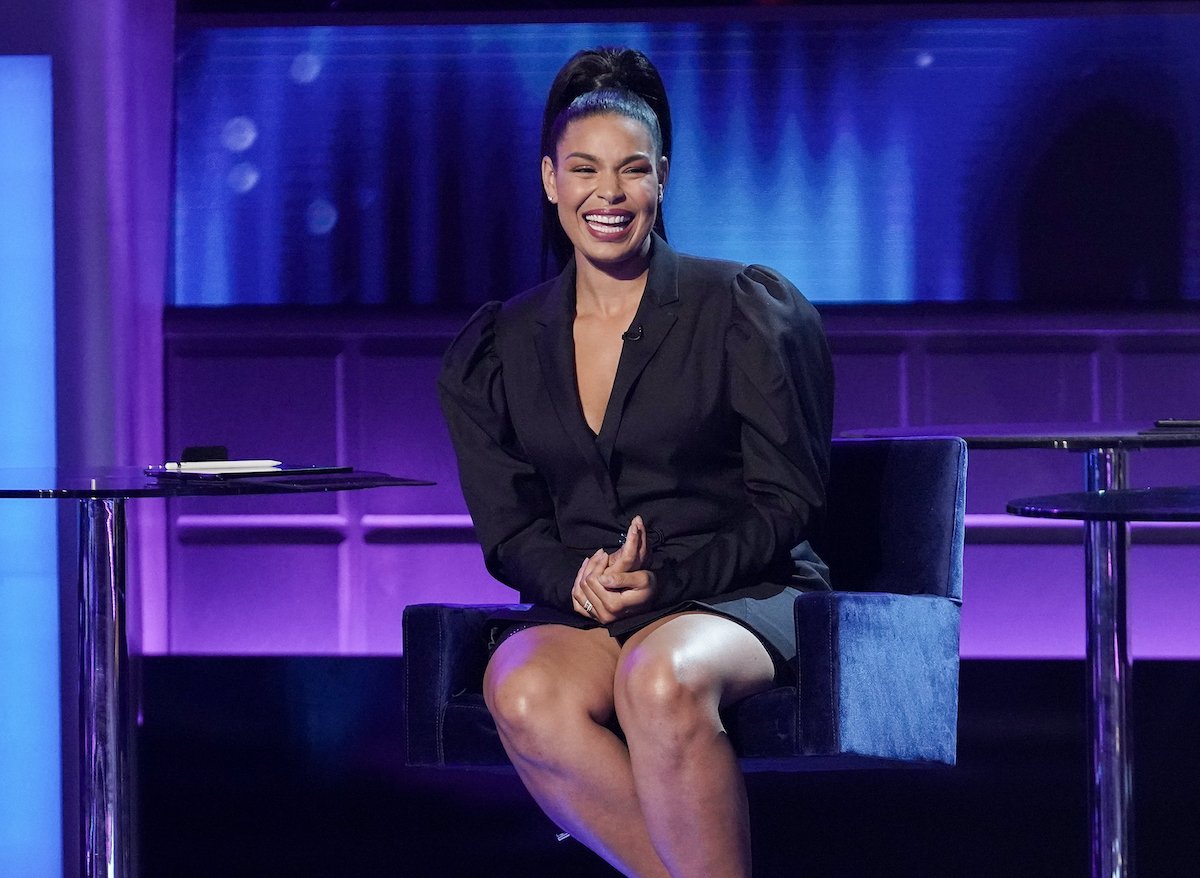 Sparks partnered with Kalahari Resort, America's largest indoor waterpark, for the grand opening of its newest location in central Texas. She told Showbiz Cheat Sheet that she couldn't resist tearing down the hallway and knocking on doors.
"It was so fun! I'm definitely a big, big, big kid at heart," she emphasized. "And so when I realized there wasn't anybody else on the floor, I was like, where am I going to get this opportunity?" Sparks shared the moment in a video on Instagram.
"So I just ran down the hallway screaming and knocking on doors," she laughed. "And I found out a little bit after that, like maybe an hour or so after that, I went to go walk the hallway. And somebody came out and was in the room almost kitty-corner from mine!"
The hallway run was totally Jordin Sparks' idea
Although she was on site for the new hotel launch, running down the hallway and banging on doors was totally her idea. "That was definitely my idea," she said. "It was really freeing, to be honest. But like, I screamed and I was running, it felt really good!"
Sparks added that the resort feels like home and recalled how much her son loved playing in the water. "I actually became part of the Kalahari family last summer," she said. "I went and visited their resort in the Poconos with my family. And it was amazing. My son loved the water. So it was really fun to be able to go and experience all of that." Her son also learned to swim and how to be safe in the water.
RELATED: Jordin Sparks Just Shut Down Ridiculous Comments on Husband Dana Isaiah's Instagram Page
Following her positive experience, the resort asked her to help launch their newest site, which she acknowledges looks a little different this year. "I understand people's hesitation about it," she said. "They are following all state and local guidelines for social distancing, cleanliness, and sanitation. And they also only opened up at half capacity. And it's 1.5 million square feet of space as well, plenty of the social distance."
Jordin Sparks is also taking part in an American tradition
In addition to celebrating family getaways, Sparks will also perform at the Macy's Thanksgiving Day Parade. "I actually, to be completely honest with you, I was very surprised when they reached out," she admitted. "And when I found out that I was going to be able to perform, I thought it was going to be one of the events that was going to be canceled this year."
RELATED: When Was the First Macy's Thanksgiving Day Parade?
"I'm actually really excited to be a part of it because it's such a long-standing tradition," she added. "I don't know how it's going to be done until I actually get there. But I know for myself as a performer, I'll be on a float. I'm on a little platform. There's nobody around me. So I'm able to safely socially distance."
Sparks will be riding on a Kalahari float. "I just I'm so excited," she said. "And also on a personal note, I'm releasing a Christmas album the next day called Cider & Hennessy."