Jordyn Woods Just Gave Kylie Jenner a Super Subtle Shoutout on Instagram
Jordyn Woods and Kylie Jenner used to be inseparable. Whenever we saw the Kylie Cosmetics mogul, Woods was right by her side. The women had grown up together in Calabasas and were glued to each other's hip. They often dressed alike and Woods appeared on Jenner's short-lived reality series, Life of Kylie.
However, their friendship was forever changed over Valentine's Day weekend, 2019. Though they are no longer close or in each other's lives, both women seem to be thriving separately. Also, there doesn't appear to be any ill-will between the women. Fans believe that Woods just gave Jenner a subtle shoutout on Instagram.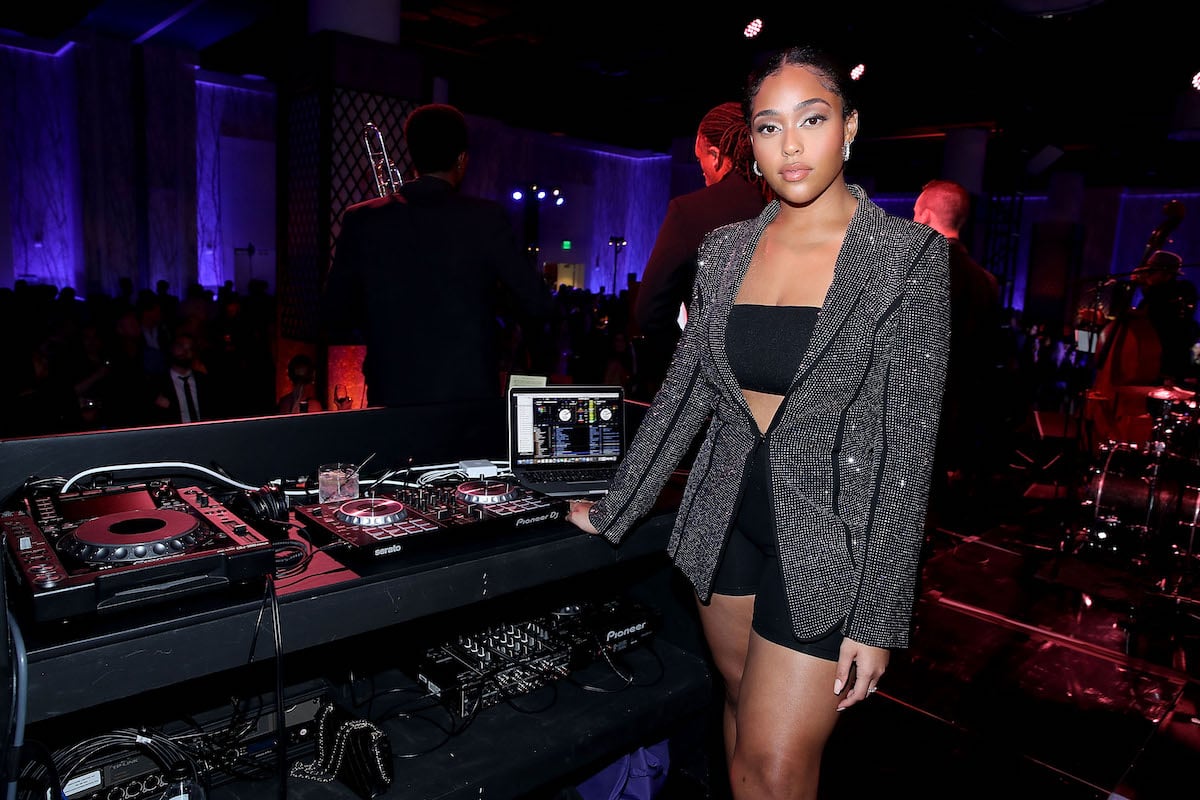 Why did Jordyn Woods and Kylie Jenner stop being friends?
It's no secret that Khloé Kardashian's boyfriend and the father of her daughter, Tristan Thompson has a long history of infidelity. He began dating Kardashian when his ex-girlfriend, Jordan Craig was pregnant with their son, Prince. Likewise, the NBA star cheated on the Good American founder during the duration of her pregnancy with their daughter, True.
This all came to light the week Kardashian gave birth when the press released a slew of pictures dating back months of Thompson kissing and entertaining other women in clubs and his hotel room. However, the Keeping Up with the Kardashians star decided to forgive Thompson.
However, over Valentine's Day weekend 2019, Thompson threw a house party at his home, and fans caught him getting cozy with Woods. As the model went to exit the soiree, Thompson kissed her and all hell broke loose. Kardashian went ballistic on Woods, and out of loyalty to her sister, Jenner distanced herself from Woods — though she did beg her older sisters to stop bullying her then-21-year-old friend.
Does Khloé Kardashian forgive Jordyn Woods?
Woods and Jenner were never able to mend their relationship. However, Kardashian and Thompson are back together and they're even discussing having another baby. Fans have constantly disparaged Kardashian for welcoming Thompson back into her life despite his multiple betrayals after throwing all of the responsibility onto Woods.
In fact, many people assumed that the 36-year-old had forbidden Jenner and Woods from being friends again. It looks like Kardashian has had enough of the speculation because, in February 2021, she addressed the rumors head-on.
"Never once have I ever and I mean EVER told my sister who she can be friends with. She is an adult, who can do whatever she wants to do. I will support her in anything and everything she wants to do," Kardashian commented on Instagram via US Weekly. She added, "By the way,  I have no ill feelings towards ANYONE!!! Truly. My heart carries no hatred at all. Unless you actually know what you're talking about, respectfully SHUT THE F— UP!"
Jordyn Woods gave a subtle shoutout to Kylie Jenner
Since her friendship breakup with Jenner, Woods has been thriving. She has several new business ventures, and she's in a relationship with NBA star, Karl-Anthony Towns.
Recently, Woods gave her fans a tour of Towns' Minneapolis home and she gave a shoutout to her former friend by using the filter, "Kylie + Kendall slim" by sasha_soul_art.  Fans are now speculating if she and Jenner are close again. However, the truth is there was never any animosity between the pair, they are just in different phases of their lives.