Jordyn Woods Likes Shady Tweet That Accuses Larsa Pippen of Having an Affair With Tristan Thompson
Kardashian family fans are trying to figure out what the current status of their relationship is with their longtime gal pal, Larsa Pippen. All Kardashian sisters have unfollowed Pippen on social media, with Pippen returning the gesture. This all comes in the middle of Kanye West's reported bipolar breakdown, with West calling Pippen out on Twitter. Former Kardashian BFF Jordyn Woods has seemingly given her two cents about Pippen as well.
Jordyn Woods likes shady post about Larsa Pippen
Woods is focused on her career and family since her fallout with the Kardashians. Woods was exiled from the famous family after the Tristan Thompson cheating scandal.
Woods may have the last laugh after Pippen herself has reportedly also fallen out with the Kardashian family. It's unclear what the issue is between Pippen and the Kardashians, but both sides have unfollowed one another on Instagram, leaving fans questioning whether or not Kanye's Twitter dig at Pippen is related.
Woods caused a social media spectacle when The Shade Room noticed Woods liked a shady Twitter post aimed at Pippen regarding Kanye's dig.
"Okay so the only thing I peeped from that man's rant is that LARSA PIPPEN SLEPT WITH TRISTAN but he didn't get dragged like Jordyn did because HE kissed HER," one Twitter user wrote. "You dust buckets kept your mouths closed and just unfollowed that white woman and LITERALLY tried to destroy Jordyn," the Tweet continued, along with an angry-faced emoji.
Larsa Pippen previously slammed Jordyn Woods publicly
If Woods has any ill feelings toward Pippen, many of Woods' fans feel she's justified. Pippen publicly criticized Woods for her part in the Thompson cheating scandal, both on social media and in interviews.
In a July 2019 interview with Hollywood Unlocked, Pippen explained that she caught wind of Woods' involvement with Thompson from Jason Lee, owner of Hollywood Unlocked.
Pippen was asked if she was shocked at the revelation that something went down between Woods and Thompson, and Pippen gave an honest no.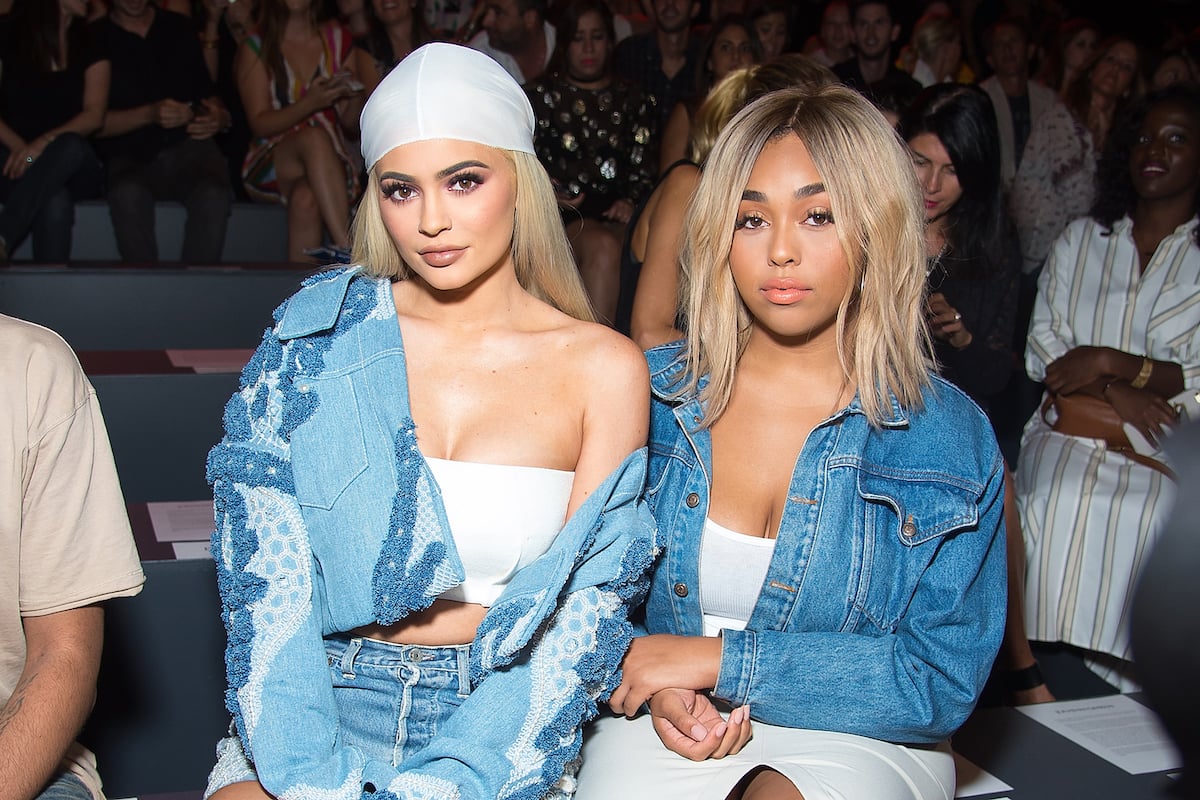 Related: Larsa Pippen Responds to Fan Calling Her Out for 'Bullying' Jordyn Woods Over Tristan Thompson Scandal
"I called Kim. She didn't believe me — she was like, 'No way. There's no way.' "Then we called Kourtney and Kourtney was like, 'Yeah, I believe it.'" When asked why Kourtney was more receptive to the information, Pippen explained, "Because there were other situations where [Jordyn and Tristan] were in the same room together and it was like, a weird feeling. And Kourtney was in that room."
Larsa Pippen and the Kardashian family unfollow each other on social media
Fans noticed as early as July 22 that Pippen and the Kardashian family were no longer following one another on Instagram. Pippen explained in a message to her Instagram story that she's unbothered by what the public's opinion is, writing:
"I woke up this morning blessed and see that everybody is focused on who I am following and who I am not following on social media," she began. "Praying that everybody finds peace in their own lives and focus on what brings THEM happiness."
Pippen nor the Kardashians have spoken about what led to the social media unfollowing.