Jordyn Woods Posts Cryptic Tweet Amid False Khloé Kardashian Pregnancy Rumors
Did Jordyn Woods tweet about Khloé Kardashian? On May 13, rumors spread online that Kardashian was pregnant again with Tristan Thompson's baby. Kardashian later clarified that those rumors are false, but before she did Woods tweeted a cryptic tweet.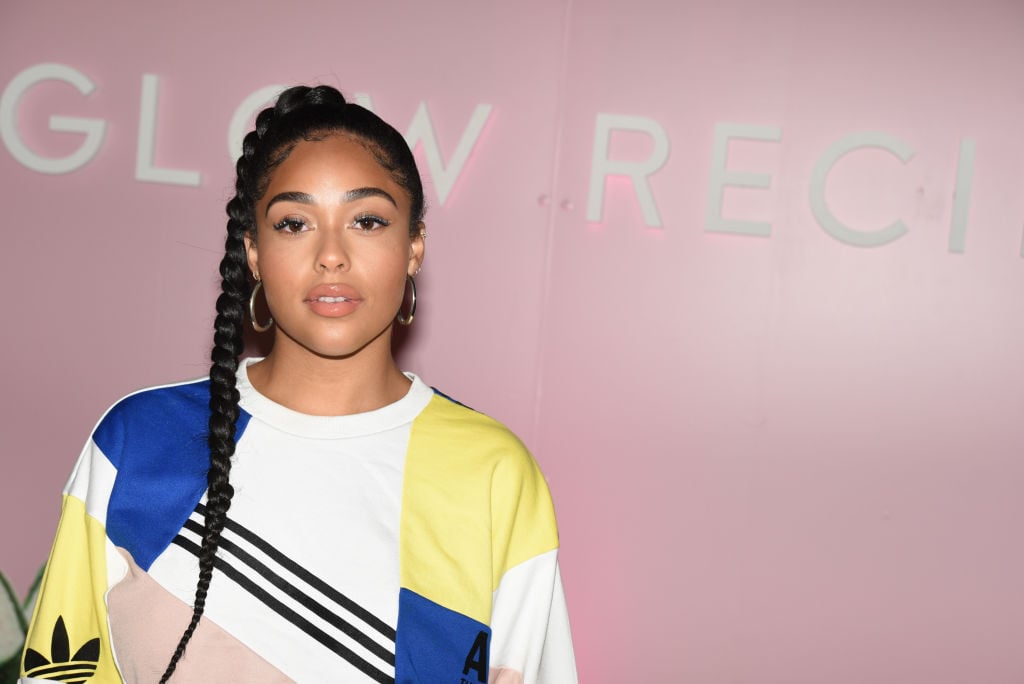 What happened between Jordyn Woods and Khloé Kardashian?
For years, Woods was best friends with Kylie Jenner and the Kardashian family. That all came to a halt in 2019 when rumors spread that Thompson cheated on Kardashian with Woods. As a result, Woods moved out of Jenner's home.
Woods then appeared on Red Table Talk to share her side of the story. She told host Jada Pinkett Smith that she attended a party at Thompson's house and he kissed her.
"I was drunk. I was not tipsy, I was drunk. But I was not beyond the point of recollection. I know where I was," Woods said. "But, on the way out [of Tristan's house] he did kiss me. No passion, no nothing. On the way out he just kissed me. It was a kiss on the lips. No tongue kiss, no making out. Nothing. I don't think he's wrong either, because I allowed myself to be in this position."
After Woods' appearance on Red Table Talk, Kardashian called Woods out for lying on Twitter.
RELATED: Fans Want the Kardashians to Apologize to Jordyn Woods After False Khloé Kardashian Pregnancy Rumors Spread
"Why are you lying @jordynwoods ?? If you're going to try and save yourself by going public, INSTEAD OF CALLING ME PRIVATELY TO APOLOGIZE FIRST, at least be HONEST about your story. BTW, You ARE the reason my family broke up!" She tweeted.
This prompted fans to call out Kardashian for not holding Thompson accountable for his actions due to the fact he is the father of Kardashian's daughter, True.
Jordyn Woods tweeted a cryptic tweet
As pregnancy rumors about Kardashian continued on May 13, Woods tweeted a cryptic tweet at 12:25 p.m. EST.
"Stay focused, stay blessed, stay beautiful, and trust the process," she tweeted.
In the replies, fans of Woods praised her for staying above the possible drama and moving on with her life. While Woods' tweet could have been referencing the rumors about Kardashian and Thompson, there is a chance it was not related.
RELATED: Jordyn Woods Has Only Gotten More Popular Post Kylie Jenner
At the end of 2019, Kardashian posted on her Instagram story that she forgave Woods, and Woods posted "Someone somewhere is still discussing the old you because they don't have access to the new you" on her own Instagram story.
When fans assumed Woods' Instagram story was a reference to Kardashian, Woods tweeted, "Not every quote that is posted is a sub or a 'clap back' and not everything posted is directed towards one person in general. I deal with a lot of different sh*t daily. It's all love. Only positive vibrations."
Khloé Kardashian is not pregnant
At 1:33 p.m. EST, Kardashian tweeted to her 27 million followers that the pregnancy rumors are false.
"I don't go on social platforms much these days AND this is one of the main reasons as to why I stay away. The sick and hurtful things people say. I am disgusted by so many things I am seeing. SMH people swear they know everything about me. Including my uterus. Sick," she tweeted.