'Joseon Lawyer': Everything We Know About Woo Do-hwan's Rumored New Webtoon K-Drama
Woo Do-hwan has returned to acting after returning from his mandatory military service and is in talks to star in Joseon Lawyer. The actor made himself known in well-known K-dramas like Tempted with Red Velvet's Joy. He is in talks to star in the new webtoon-based K-drama alongside Bona.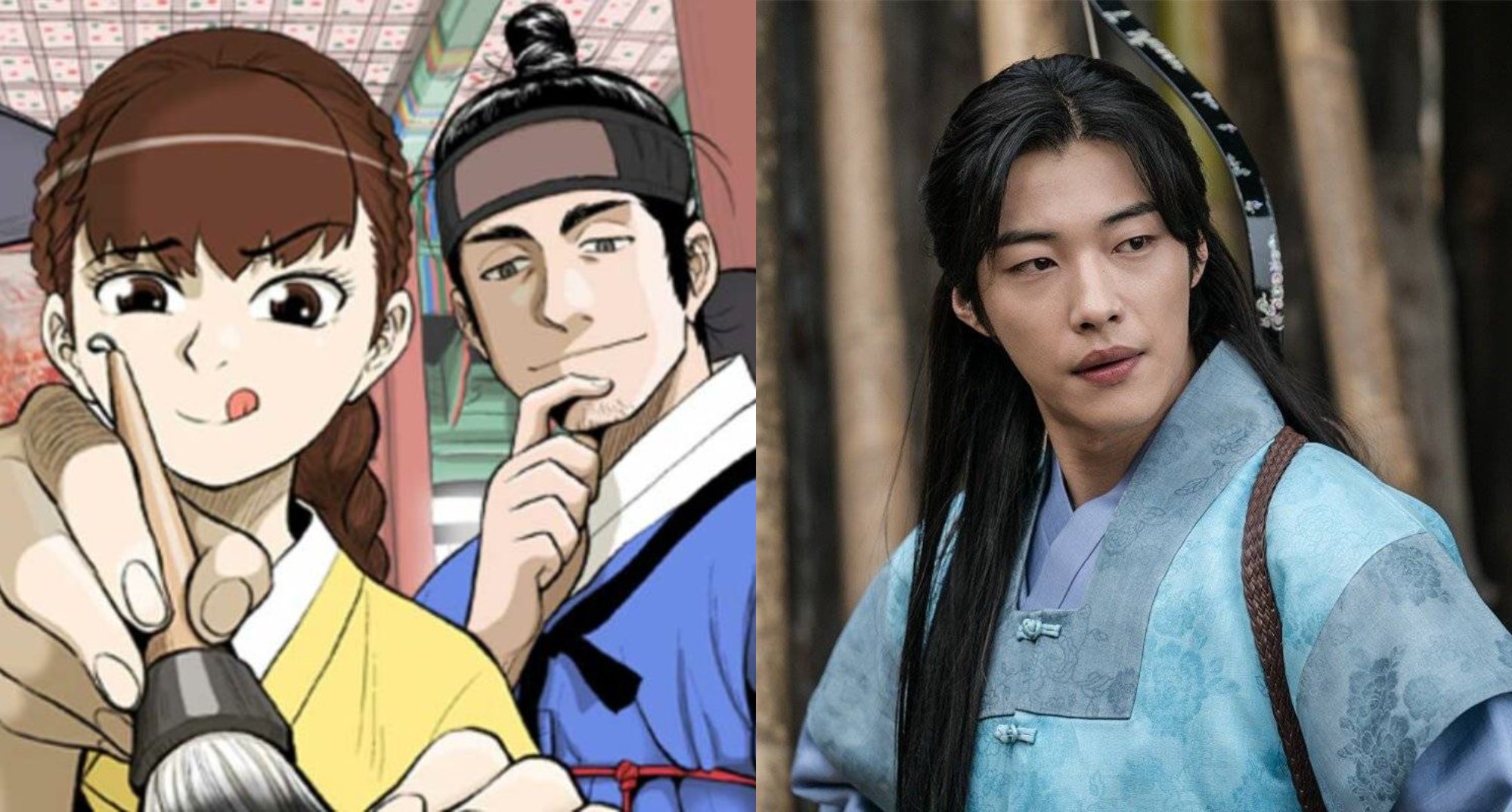 Actors Bona and Woo Do-hwan are positively reviewing the script for 'Joseon Lawyer'
According to Soompi, News1 reported Woo and Bona were cast in the leading roles for the historical K-drama. Bona's agency, King Kong by Starship, responded to the report by saying she is looking over the role. Woo's agency, KeyEast, reported, "Woo Do Hwan has received the script, and he is positively considering starring in the drama."
Set in the Joseon Dynasty, Woo is in talks to star as lawyer Kang Han-soo. The character will do anything to win a case and become the common people's unsung hero. According to Soompi, the K-drama uses the "Gyeongguk daejeon (code of law from the late Goryeo and early Joseon Dynasties) as a motif."
Han-soo uses the common people's emotions and sentiments to his advantage. A majority of his clientele are unable to read or understand the law. Over time, Han-soo becomes a genuine lawyer. Woo is said to star in Joseon Lawyer alongside Bona as Lee Yeon-joo.
Yeon-joo seems like an ordinary commoner and client but harbors a few secrets. She keeps her feelings for Han-soo hidden to at our her plan for revenge. As time goes on, she becomes conflicted by her emotions.
'Joseon Lawyer' is based on a 2015 webtoon
RELATED: 'The Murderer and The Toy': Fans Excited to See Seon Seok-koo and Choi Woo-shik 'Slay' in a Complex Murder K-Drama
Webtoon-based K-dramas have a lot to live up to. According to Tap Comics, Woo and Bona's Joseon Lawyer is based on a 153 episode webtoon. According to the webtoon, fans can expect a typical Joseon setting for the lead characters. Images show Woo's Han-soo wearing a traditional male hanbok but sporting a bit of a beard.
The character also has playful features, lazy eyes, and a comical smirk. Bona's character has a more innocent and childlike demeanor. She has soft features bright eyes and but can shift to a fierce gaze.
The webtoon is currently serialized in Korean and can be read on Bomtoon.
Woo Do-hwan made a name for himself as a heartthrob before 'Joseon Lawyer'
RELATED: 'Eve': Breakdown of the K-Drama's Leading Characters Like Lee Ra-el
K-drama fans knew the actor well before enlisting in the military for his mandatory service. The actor defined the "bad boy" character in the drama Tempted. The drama focused on a romance between two school students from opposite ends of life. Woo's character is the chaebol heir with a bad boy streak. His friends make a bet to see if he can make the female lead fall in love with him before breaking her heart. He never expected to fall in love first.
Woo has also starred in the 2017 cult K-drama Save Me alongside Seo Yea-ji and Mad Dog that same year. He gained fame for his role in the short historical drama My Country: The New Age. Later, the actor enthralled audiences with his acting capabilities in The King: Eternal Monarch.
Since the military, Joseon Lawyer will be one of Woo's returning works on the small-screen. Fans know Bona from Netflix's standout K-drama Twenty-Five Twenty-One. She starred as fencing athlete Ko Yoo-rum. The Netflix K-drama was her first major leading role. Bona started as an idol in the girl group WJSN.
RELATED: Kim Jung-hyun in Talks to Star in 'The Season of Puppets' After Hiatus Due to Controversy