Is Joseph Gordon-Levitt Married? What We Know About His Family
Joseph Gordon-Levitt isn't your ordinary celebrity. The Project Power star doesn't enjoy the spotlight and prefers to let his children decide if they want to be in the spotlight when they get older. Aside from delivering jaw-dropping performances in movies, Gordon-Levitt is also a dedicated father of two.
The actor even took a four-year break hiatus to help his wife raise their two children. Gordon-Levitt is a very private person. He has in the past  decided against divulging any information about his wife and children to the media. Although not much is known about his children and wife, here is what we know about Gordon-Levitt's family.
Gordon-Levitt grew up playing an adorable child on shows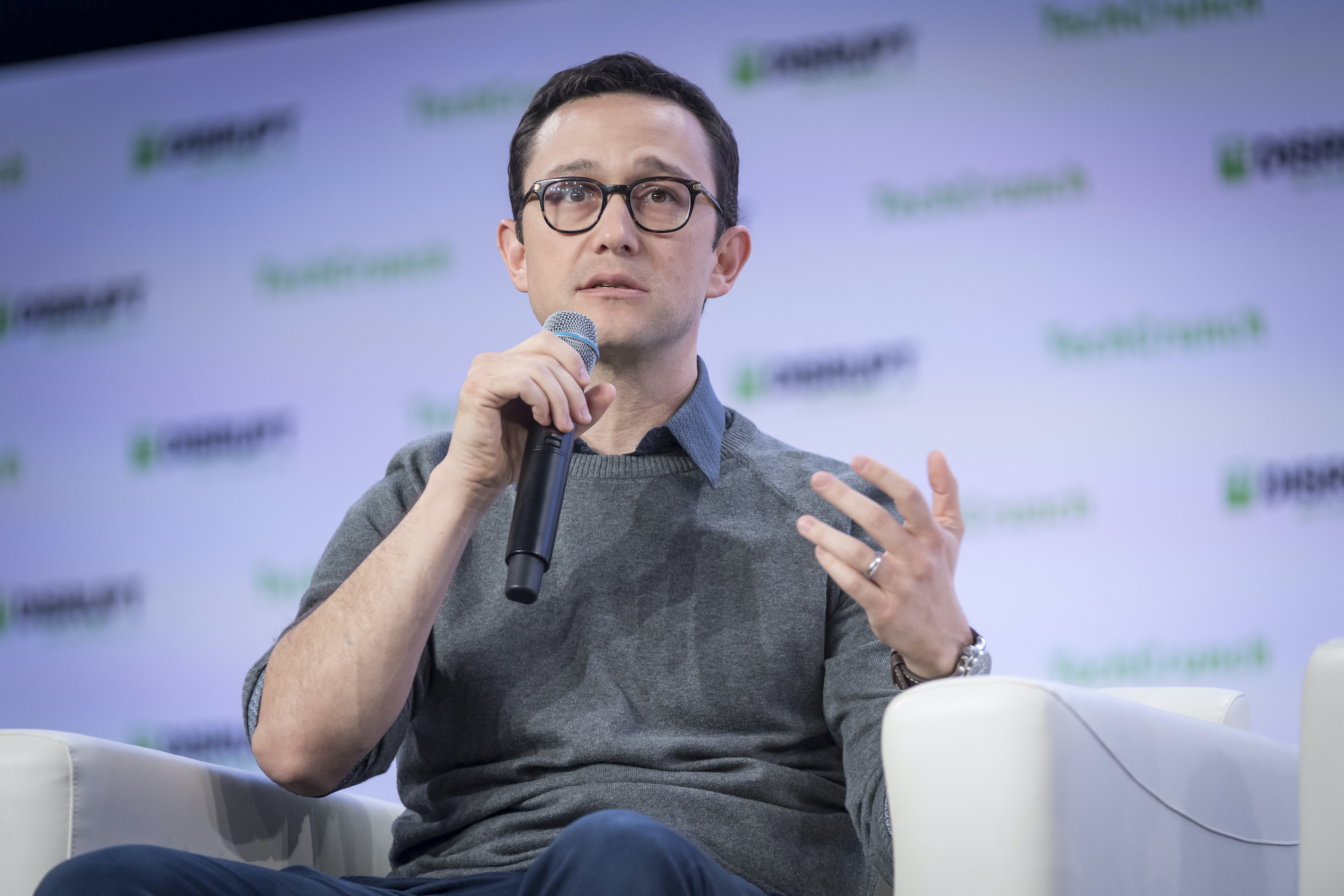 After appearing as a scarecrow in the stage play Wizard of Oz at the age of four, an agent approached Gordon-Levitt, which resulted in him appearing in various commercials such as Kinney Shoes, Pop-Tarts, and Sunny Jim peanut butter. When he was six, the star appeared in different made-for-television films such as Dark Shadows.
In 1992, Gordon-Levitt landed a gig starring in the sitcom The Powers That Be. He played an intelligent boy called Pierce Van Horne. In 1994, Gordon-Levitt went on to star in Angels in The Outfield, a Disney film where he played an orphan who could see angels.
Gordon-Levitt began getting recognition after appearing on the sitcom 3rd Rock from The Sun, a series that ran for six seasons. Throughout the '90s, Gordon-Levitt frequently featured in teen magazines. He also cameoed on That 70s Show playing a gay teenager who assumes that his friend is also gay.
In 1999, Gordon-Levitt had a supporting role in the film 10 Things I Hate About You and lent his voice for the Disney adaptation film Treasure Planet voicing Jim Hawkins. In 2000, the star started attending Columbia University School of General Studies, studying history literature and French poetry. He eventually dropped out in 2004 to pursue acting full-time.
After making the conscious decision to return to acting, Gordon-Levitt featured in films such as Manic, Mysterious Skin, and Brick. Critics praised Gordon-Levitt's performance in Brick, saying that he played the character "beautifully" and "sexy in the most ambiguous way."
He later starred in Latter Days in 2003, the Lookout in 2007, and Killshot. Gordon-Levitt's recent works include The Trial of The Chicago 7, Project Power, and 7500. He is also a film director, with movies such as Don Jon and Sparks under his belt. Gordon-Levitt also owns a production company called HitRecord.
Notable relationships Gordon-Levitt has been in
Gordon-Levitt has had his fair share of romantic involvements in the past few years. Gordon-Levitt began dating his 10 Things I Hate About You costars Larisa Oleynik in 1998 until 2002 and Julia Stiles in 1999.
After starring alongside Meagan Good in Brick, the two reportedly began dating in 2004, but their relationship lasted for a few months before they called it quits. Gordon-Levitt then moved on with actress Evan Rachel Wood in 2008.
In 2010, Gordon-Levitt was rumored to have gotten involved with actress and model Devon Aoki. Later that year, he got together with actress and dancer Alexandra Nicole Hulme. In January 2012, Gordon-Levitt began dating The Originals actress Phoebe Tonkin.
Joseph Gordon-Levitt is a happily married man now
In 2013 Gordon-Levitt found his happily ever after with robotics expert Tasha McCauley. The two dated for a year and tied the knot in December 2014 in a private ceremony. The couple had their first child in August 2015 and welcomed their second son two years later in June 2017.
Gordon-Levitt shared with People Magazine that his boys loved to dance, and he dances with them even though he is a "mediocre" dancer. Like many parents, Gordon-Levitt has had to adjust his schedule to fit his young family into it, something which he takes great pride in.