'Power' Actor Joseph Sikora Joins 'Ozark' Season 3 Cast as Frank Cosgroves Jr.
'Power' actor Joseph Sikora landed a recurring role in Netflix crime drama series, 'Ozark' as son of head of Kansas City Mob, Frank Cosgroves Jr.
After his portrayal of one of the most popular characters from Power, Joseph Sikora joined the cast of Ozark for Season 3 as the son of Kansas City Mob boss, Frank Cosgroves Jr.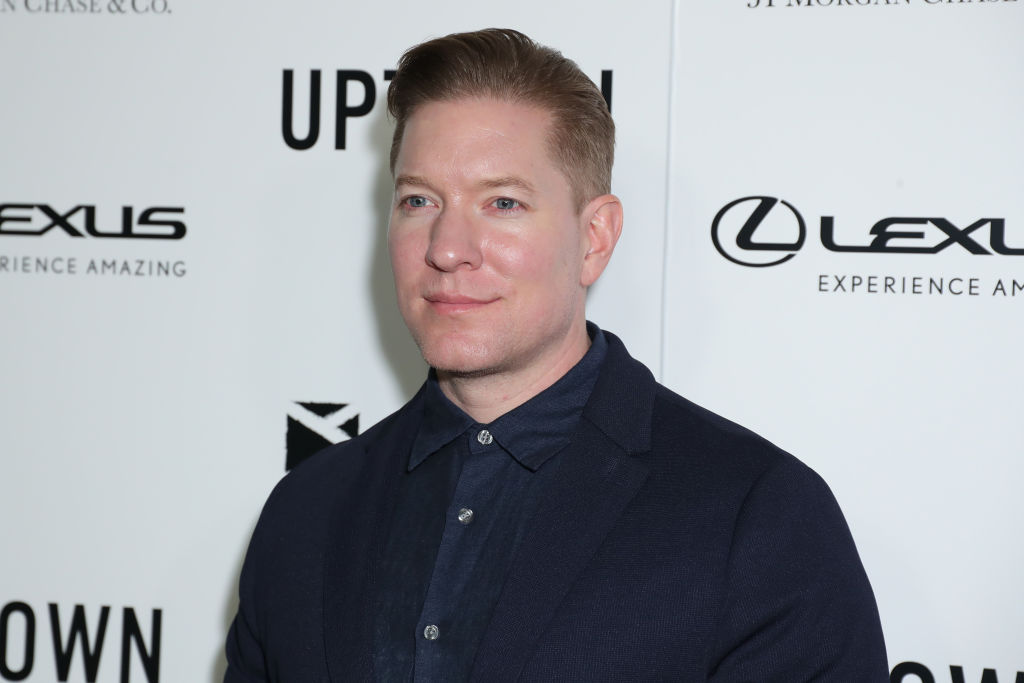 [SPOILER ALERT: This article reveals Frank Cosgroves Jr. storyline from Ozark Season 3.]
Joseph Sikora rise to fame
Born June 27, 1976, in Chicago, Illinois, Joseph Sikora appeared in a McDonald's commercial as a child alongside basketball legend, Michael Jordan.
In high school, he started landing minor roles in television shows such as The New Adam-12 and portrayed Johnny in sports film Rudy at the age of 17.
He then studied at Columbia College Chicago where he received a Bachelor of Arts degree in theater. After graduating, Sikora appeared in a few low-budget movies such as biographical-drama Gacy and landed a small role in the award-nominated drama, Normal.
In 2006, he made his Broadway debut in The Caine Mutiny Court-Martial before appearing in several television shows, including Grey's Anatomy, Without a Trace, Prison Break, Dollhouse, Criminal Minds, and Lost.
The actor also landed a role that spanned two episodes in long-running drama series, Law and Order Special Victims Unit, in 2010, as well as the son of the head of the Russian mafia in Safe.
After appearing in action thriller Jack Reacher, Sikora landed his first leading role as Tommy Egan in crime drama series, Power.
Joseph Sikora on 'Power'
For the entire six seasons, the actor starred opposite Omari Hardwick (James "Ghost" St. Patrick) as life-long friend and drug dealer, Tommy. Raised solely by his mother under the belief his father passed away, he lived in a "black neighborhood" where others bullied him for being white.
James defended Tommy, and the two have been inseparable ever since. As teenagers, the boys were introduced to the criminal life and began selling drugs while in high school.
Wanting to "go legit," James opened a club with Tommy as his business partner, where they started moving money legally. The "brothers" were so close that James made Tommy the godfather of his three children.
Additionally, the drug dealer killed his then-girlfriend, Holly Weaver, because she put out a hit on James' life. However, they began to butt heads once James began dating an attorney, Angela Valdes, and wanted to leave the life of crime behind him.
However, Tommy refused. Instead, he killed Angela, creating a war between the two former best friends. After his crew went to jail, and James' son murdered his father, Tommy decided to leave New York for California. His journey will continue in the spinoff series, Power Book V: Force.
Joseph Sikora joins 'Okark' Season 3
After Power concluded, Sikora landed a recurring role in Netflix crime drama, Ozark, as the son of the head of the Kansas City Mob, Frank Cosgroves Jr.
He and Ruth Langmore (Julia Garner) immediately got off on the wrong foot as he wanted to gamble at the casino. However, Ruth, the manager, didn't want him on the floor.
Marty Byrde (Jason Bateman) convinced her to let him play a game of poker, but Ruth kicked him out because he began swearing at the other players. Upset she embarrassed him, he threatened to expose their illegal business and came back after security escorted him out of the building.
The two got into a verbal altercation, and Ruth threw Frank off the roof into the lake. Even though Marty made nice with the Mob, Frank wanted his revenge and beat Ruth up as she left the casino one night.
Marty then decided to cut ties with the Kansas City Mob, but their most loyal worker felt like they could have done more. Once she decided to quit working for Byrde Enterprises, she told Darlene Snell (Lisa Emery) about the situation, who promptly followed Frank and shot him in his manhood.