Joseph Sikora Teases 'Power Book IV: Force': 'It's Really F—ing Good'
The hype is building for 'Power Book IV: Force.' Centering the 'Power' fan-favorite Tommy Egan, the show will follow him after he decides to leave New York for good. Details are still limited, but actor Joseph Sikora promises that it's really 'good.'
What a time to be a Power fan. The hit Starz series ended in 2020 with an epic finale before launching various spinoffs. One of them is Power Book IV: Force, which focuses on Joseph Sikora's Tommy Egan. While we still don't know much about it, Sikora assures fans that it's really "good."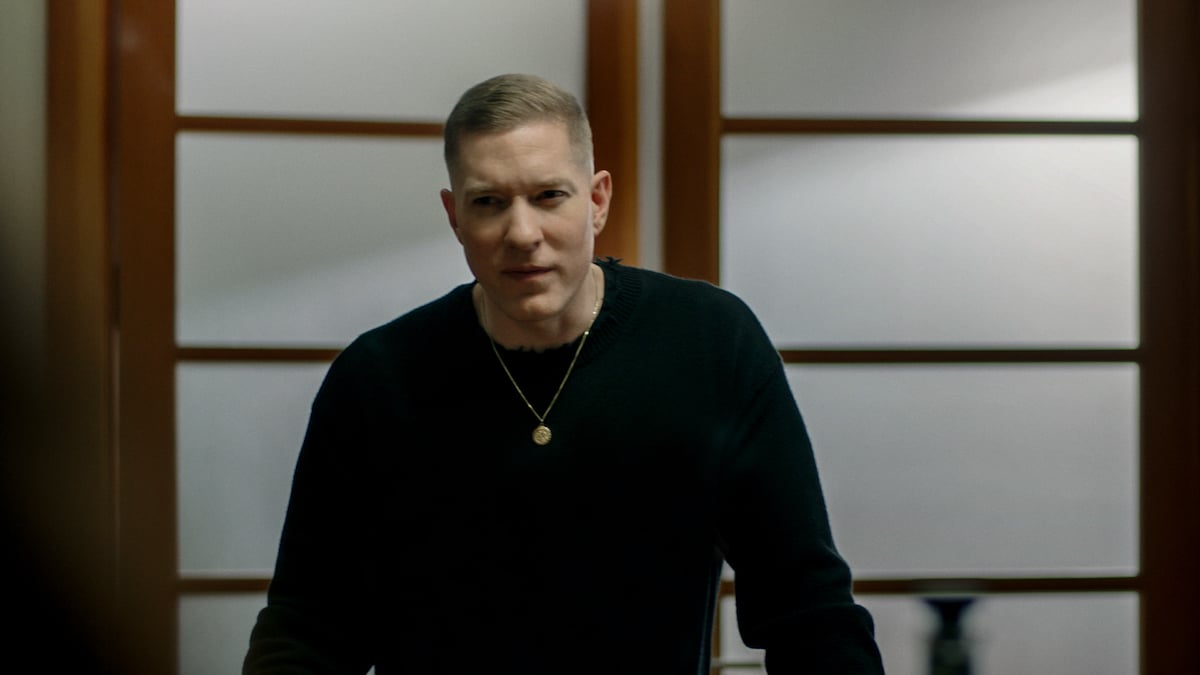 What is 'Power Book 4' about?
Announced in February 2020, Power Book IV: Force is the fourth spinoff of the original series, after Power Book II: Ghost and Power Book III: Raising Kanan. It centers on the fan-favorite character after he leaves New York following the death of his best friend, James "Ghost" St. Patrick.
"What you can expect on the show is a lot more of the same from Tommy," Sikora previously said Instagram Live, "but he's got nothing. So remember, he left New York with nothing. He left New York with a bunch of money, some guns, some burners, and that's it. Just everything he had on his person. So you're gonna watch Tommy rebuild himself in real-time."
He continued, "We know that Tommy is on his way to Cali and we know that this show at least presently is being filmed in Chicago. But we don't know how much is filmed before he gets here and we don't know if he's gonna make it out of here."
In addition to Sikora, the cast of Power Book IV: Force includes Kris D. Lofton (Empire), Lili Simmons (Ray Donovan), Isaac Keys (Get Shorty), Gabrielle Ryan (The Haves and the Have Nots), Anthony Fleming (Prison Break), Shane Harper (Hightown), Lucien Cambric (The Chi), Tommy Flanagan (Sons of Anarchy), and artist Jeremih (via Deadline).
The show has been described as a 'crowd-pleaser'
As the Power spinoffs begin rolling out, Entertainment Weekly caught up with some of the cast and crew members to discuss what's to come. When it comes to Power Book IV: Force, Power creator and showrunner Courtney Kemp said she considers it the true "crowd-pleaser" out of all of the other spinoffs.
"It's Tommy, come on now," she said. "People are getting hungry," Sikora added, noting that fans are constantly shouting out his character's name when they see him filming. "To be a white actor, knowing we made this show with African American leads, and to have transcended race and been accepted by the culture, it's a true honor."
He also spoke on where his character is now, mentioning that he was left "a shell of a man" after James' death. "We're showing a different side, different city, different rules, but the same Tommy," he told the outlet. "It's really f—ing good."
So when does 'Power Book IV: Force' come out?
The show is expected to come out in 2022, but there's no set release date for it just yet. In the meantime, prepare for Raising Kanan, which examines the earlier years of Power antagonist Kanan Stark. It premieres on Starz at 8 p.m. ET on Sunday, July 18.