Josh Brolin Got the Ultimate Revenge on His Wife by Kissing Megan Fox
A lot of actors have expressed their discomfort in doing love scenes. Josh Brolin, however, is one of those actors who basked in the opportunity to make out with his co-star. At least when his co-star was Megan Fox. Apart from being able to kiss the former world's sexiest woman alive, there was another perk that came with the take. Brolin was able to exact the ultimate revenge on his wife by making out with his co-star.
Josh Brolin was once married to Diane Lane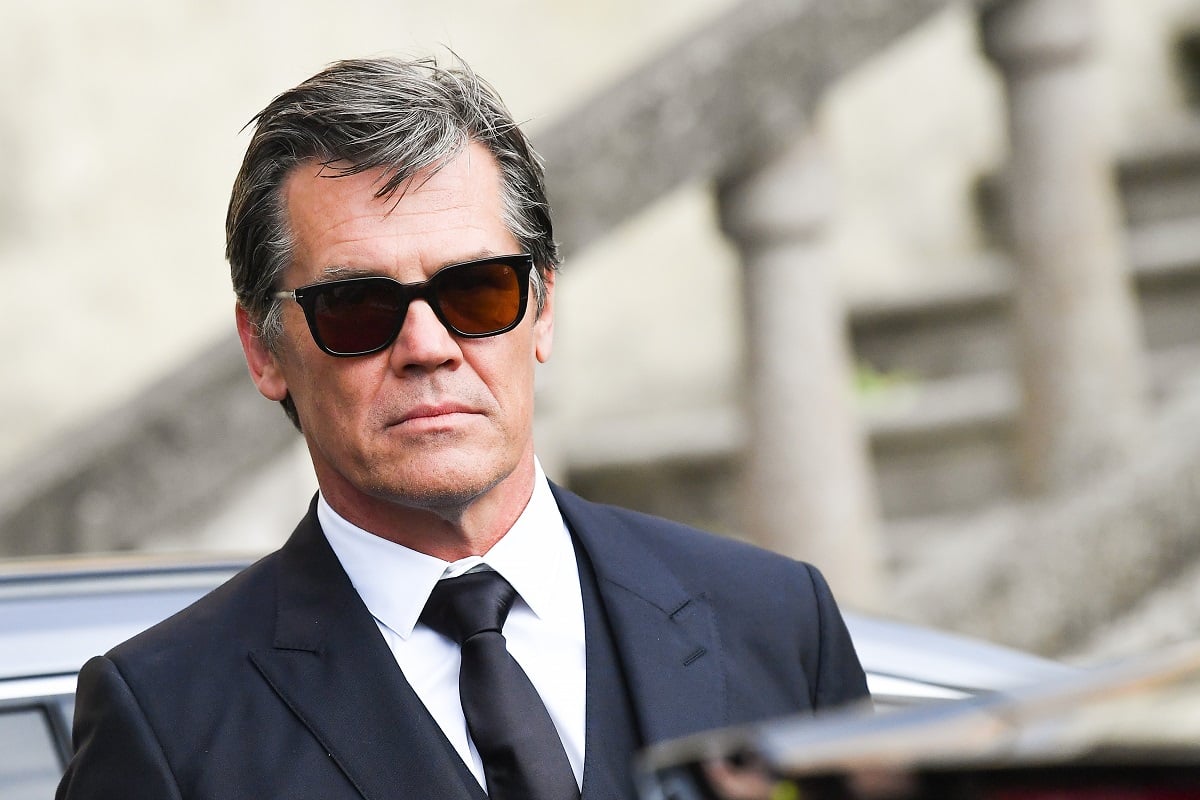 Diane Lane was Josh Brolin's second wife, and was married to the actor for nine years. The two originally crossed paths on the set of The Road Killers. But as reported by Yahoo, it was only when they ran into each other again at the premiere of A Beautiful Mind that they started getting close. One of the reasons Lane felt she found a companion in Brolin was because the Avengers Infinity War star had kids.
"When I met Josh, I met someone I could parent with," Lane said according to US magazine. "It's hard to share that job and in some ways it's easier to do alone. But mothers need to be told, 'Do your best. You're doing a good job. I see you struggle. You're not alone.'"
At one point the only thing Lane didn't like about being married to Brolin was that she didn't meet him earlier.
"I became jealous that I didn't meet him when I was 15 and got very upset over anybody he knew before me – ever," Lane said according to Towel Road. "[If I had known how great he was earlier in life] I'd have hunted him down with a harpoon and lassoed him to my thigh for the rest of my life. No questions, hands down — he's worth 10 of any other comparable hot guy for me."
But Brolin's earlier years aren't the only way he made Fox jealous. While working on the set of Jonah Hex, Brolin quipped he got back at his wife using his co-star Megan Fox.
Josh Brolin got revenge on his wife by kissing Megan Fox
Diane Lane has had several on-screen romances over the years. From Richard Gere and Olivier Martinez to Matthew McConaughey. With these on-screen boyfriends, intimate love scenes often come with the territory. In the 2010 film Jonah Hex, Lane's husband was paired with Transformers actor Megan Fox. With Fox, Brolin quipped he could use their chemistry to pay back his wife for all of her love scenes.
"I made out with Megan Fox, which was nice," Brolin said according to Female First. "Everybody says it's uncomfortable doing love scenes. My wife has done a few movies with a couple of love scenes, maybe this was a revenge of mine, of some sort. If you look at it from that perspective, it's kind of like the ultimate revenge. Megan Fox is the ultimate revenge, you hear what I'm saying?"
But making out with Fox wasn't all that simple. Brolin had to wear a lot of prosthetics to portray his character. This made kissing Fox harder than it should have been.
"The thing is for me, I had a prosthetic on my face because as Jonah Hex, the character, half of my face is burned, so it's kind of difficult to figure out to get your tongue around (the mouthpiece)," Brolin explained.
Still, that didn't ruin the intimacy between him and Fox.
"I'd love to say it was really, really tough but it went really smoothly," he said.
Josh Brolin started resenting Diane Lane towards the end of their marriage
Josh Brolin and Diane Lane divorced in 2013. Although the two cared for each other a great deal, both cited irreconcilable differences as a source for their split.
Brolin admitted that one of the reasons their relationship ended was because of a hero complex the Deadpool star adopted.
"I loved Diane," he once said. "I loved being a father figure to her daughter. It just wasn't attainable, and in that hero mentality, you get exhausted, and then when you get exhausted, you get resentful, and then all that stuff comes out. So I feel bad that I didn't have the presence of mind or the maturity or whatever to understand that early on."