Josh Duggar Reportedly Receiving Daily Video Calls From Wife, Anna Duggar
Josh Duggar is still awaiting his official sentence for two child pornography charges. While detained at a local correctional facility, he has access to video calls. His wife, Anna Duggar, is utilizing that access regularly. According to records, she is calling Josh daily and sometimes multiple times a day.
Josh Duggar was convicted on two child pornography charges in December 2021. The guilty verdict came less than two weeks after the start of a trial that was several years in the making. While the Duggar family has remained relatively quiet about the whole ordeal, one thing seems for sure. Josh's wife, Anna Duggar, is standing by him. Official prison records show that the couple is in regular communication. 
Anna Duggar appears to be calling Josh Duggar every day
Josh Duggar might be away from his wife and children for the foreseeable future, but apparently, he's not off of Anna Duggar's mind. Since being remanded to the Washington County Detention Center in early December, Anna has placed dozens of phone calls to her incarcerated husband. According to official logs, there were days that the mother of seven called her troubled husband multiple times.
From early on in his detention, Josh has received near-daily calls from his wife, and it doesn't seem like that will be letting up anytime soon. Anna has remained largely out of the spotlight since Josh's guilty verdict. While she hasn't been seen in public, Duggar family followers think they caught glimpses of the mother of seven in video footage from Christmas 2021. The Christmas footage proves Anna has opted to stay in Arkansas with her in-laws, at least for now. 
How much does it cost for Josh and Anna Duggar to speak? 
One can only hope that Jim Bob Duggar has his wallet at the ready. Placing a phone call or a video call from the correctional facility where Josh is held is far from cheap. According to the Washington County Correctional Facility, fees are applied for email messages, phone calls, and video calls. None of the options are cheap, either. 
Each email message costs $1, while a photo or video included in the message carries an additional charge. Inmates can reply to the messages for an additional charge. Video calls and phone calls are also costly. The detention center charges .25 cents per minute for each call. The inmate must have the funds available in their account at the call time.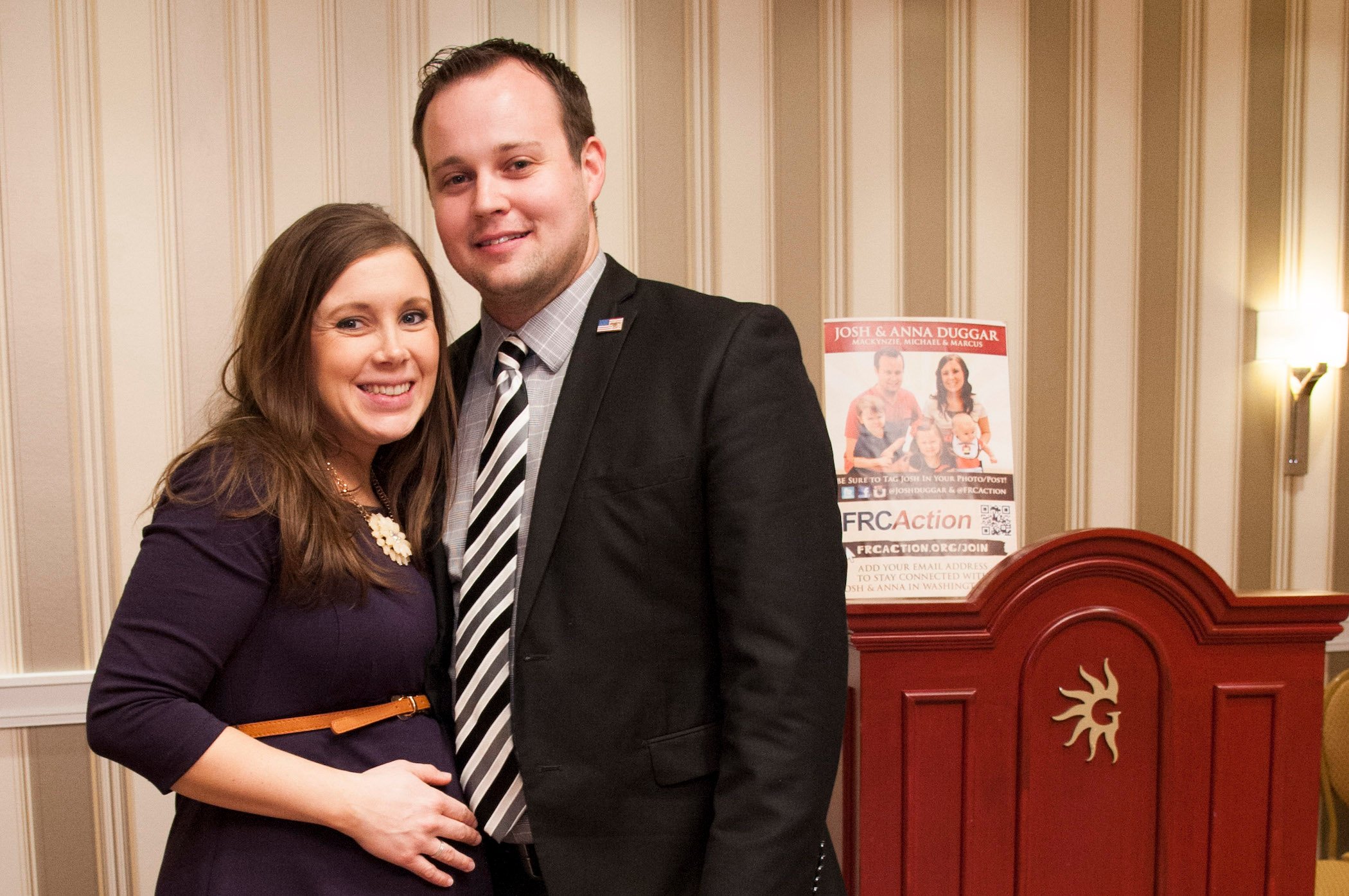 The U.S. Sun obtained a list of phone calls made from Anna to Josh between Dec. 12 and Jan. 2. According to the log, Anna placed nearly 40 calls to the detention center in that time frame. Some calls were lengthy, lasting more than 30 minutes. Other calls were much shorter, lasting a minute or two. Regardless, the Duggars have likely dumped hundreds of dollars into Josh's account already. With the former reality TV star facing up to 20 years in prison, the communication bill is sure to grow exponentially. The U.S. Sun obtained the call log from The Sojo Files, a true crime and investigation podcast.
When will Josh Duggar be sentenced? 
Josh Duggar is spending his time in the Washington County Detention Center for now, but he won't be serving most of his time at the local lockup. Josh is being held at the center until a judge officially sentences him. The sentencing is expected to take place in March or April 2022. 
Once Josh receives his official sentence, he will be transferred to a federal detention center. Because his crimes were tried in a federal court, he may be sent out of state to complete his sentence. Even if he does stay in Arkansas, the closest federal facility is more than 4 hours from the Duggar family's Springdale, Arkansas home. Anna has not announced where she plans to live while he husband is behind bars.