Josh Duggar Trial: Derick Dillard Shows Support For Anna Duggar — Gets Completely Ignored By Austin Forsyth
ARTICLE HIGHLIGHTS
Derick Dillard has attended Josh Duggar's trial every day.
The former Counting On star is reportedly attending the trial to support Anna Duggar not his brother-in-law.
Both Anna and Derick were completely ignored by another brother-in-law, Austin Forsyth, when he showed up.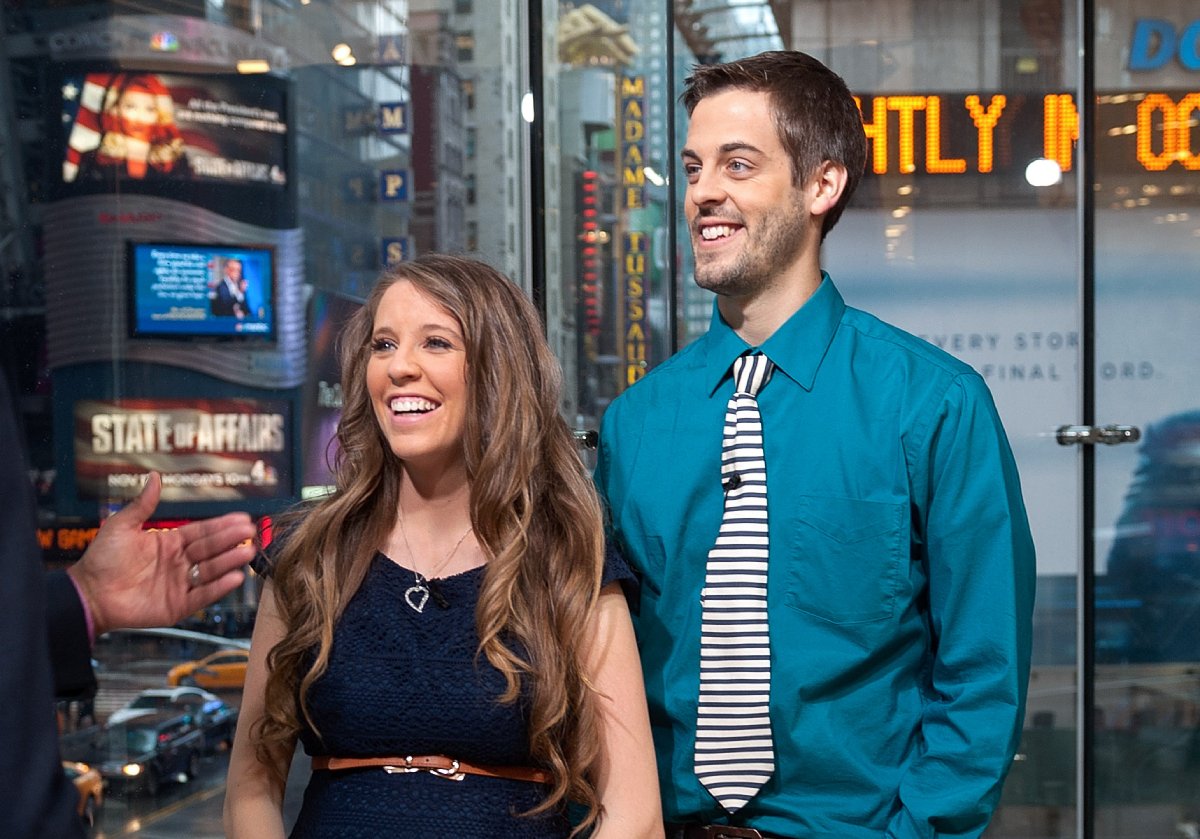 Josh Duggar is currently on trial in Fayetteville, Arkansas, facing charges of receiving and possessing child pornography. If convicted, the former 19 Kids & Counting star could end up sentenced to 40 years in prison.
While the media has descended upon northern Arkansas for one of the biggest trials in reality TV history, most of Josh's family members have opted not to show up. When it comes to the family members who have appeared in court, it's not exactly clear whose side they're on.
UPDATE: Josh Duggar has been found guilty on both charges and will be sentenced in four months. For each count Duggar faces up to 20 years in prison and fines up to $250,000.
Josh Duggar's brother-in-law has been in court every day taking notes
The one family member — other than Josh's wife Anna — who has shown up in court for every day of Josh's trial so far is his brother-in-law Derick Dillard. Derick is a recent graduate of the University of Arkansas School of Law, and he's also Jill Duggar's husband.
Sadly, Jill was one of Josh's victims when he molested five young girls as a teenager. Jill is on the witness list for Josh's trial, but she hasn't testified. It's not clear if she is a potential witness for the defense or the prosecution.
Derick has appeared in the gallery every day wearing a suit and taking copious amounts of notes. Some days he has sat next to Anna Duggar. On other days, he's sat alone.
Austin Forsyth and Joy-Anna Duggar have also been in court
Josh's younger sister Joy-Anna Duggar and her husband Austin Forsyth have also been present in the courtroom. In the evidentiary hearing, it was revealed by a Duggar family friend that Joy-Anna was Josh's youngest molestation victim when she was just five-years-old.
The family has not said much publicly about the current charges against Josh, so it's not clear exactly which family members are supporting the disgraced Duggar and which ones think he should be behind bars.
For the second day of Josh's trial, Derick sat next to Josh's wife Anna when he arrived after the opening arguments. According to People Magazine, Derick and Anna appeared to be amicable and were speaking to each other after the day's court session.
Austin Forsyth completely ignores Derick Dillard at Josh Duggar's trial
With two of Josh's molestation victims being the wives of Derick and Austin, this tangled web of past molestation and current child pornography charges is making it difficult to know where everyone stands.
The few family members who have been in court sit in different places every day, which also makes it difficult to determine where the family's loyalties lie. On day one of the trial, Derick sat alone for a while before Anna joined him. But as Derick sat alone, Austin completely ignored him, per The Sun.
"He [Austin Forsyth] sat in the last row and ignored Derick and Anna," the outlet reported.
Jill Duggar and Derick Dillard are supporting Anna Duggar, not Josh
Jill and Derick did issue a brief public statement about the charges against Josh after his arrest. The couple stated, "We're very sad about the whole thing, it's horrible. It's all very sad." Derick went on to explain that they are more concerned about Anna, not Josh.
"Obviously if there is anything there related to child pornography, we hope that justice is done," Derick said. "I don't think anybody supports child pornography. We're sad for Anna, put yourself in her situation and imagine how you would feel if that happened with your family member. I imagine it would be really hard."
Will Jill Duggar testify in Josh Duggar's trial?
Jill has been estranged from the Duggar family for years — especially from her parents Jim Bob and Michelle. In the YouTube videos she and Derick have posted in the last year, Jill has explained the multitude of reasons why her relationship with her family is strained. But so far, she hasn't mentioned the situation with her oldest brother.
Jill is on the list of "confirmed or potential" witnesses along with her brother Jedidiah. But when the prosecution rested their case, she had yet to testify. Does that mean she will testify for her brother's defense? That remains to be seen.
Showbiz Cheat Sheet will continue to follow this story as it develops.
RELATED: Anna Duggar Is Reportedly Prepping For Josh Duggar to Spend Some Major Time Behind Bars With a Little Help From Jim Bob Duggar