Josh Duggar's Legal Team Claim He Is WAY Too Famous to Leave Town — Will the Former TLC Star Be Granted Bail?
Josh Duggar has been in an Arkansas jail for over a week after being arrested on two counts pertaining to child pornography. Before he appears in front of a judge, the disgraced reality star is requesting he be granted bail. His reason is simple — he is much too famous to be a flight risk.
Josh Duggar has been sitting in an Arkansas jail for a week without bail, and he's ready to go home. The US Marshals Service arrested the former 19 Kids & Counting star on Wednesday, April 28 after a grand jury indicted the father of six on two counts pertaining to child pornography.
But Josh isn't interested in fighting his legal battle from behind bars. According to his lawyers, Josh should be granted bail because he's way too famous to be a flight risk.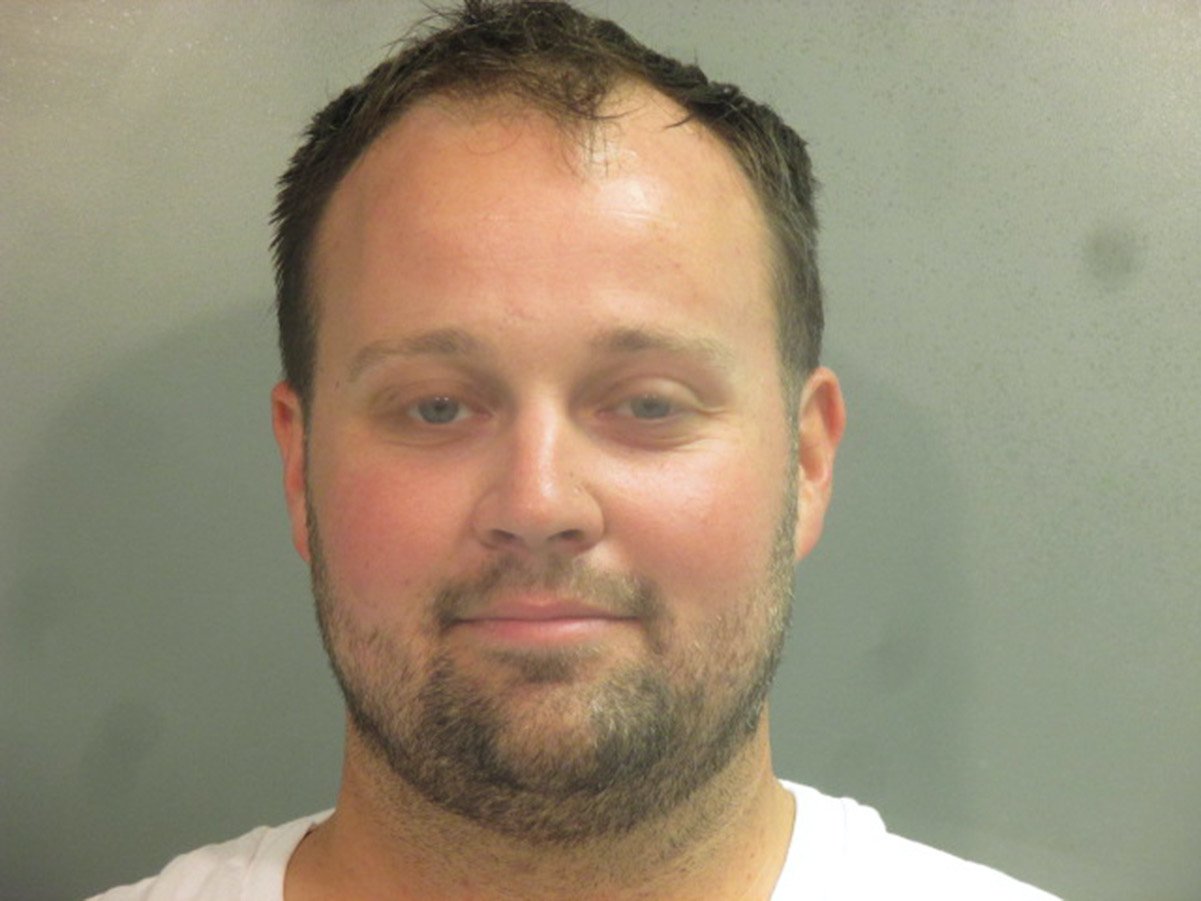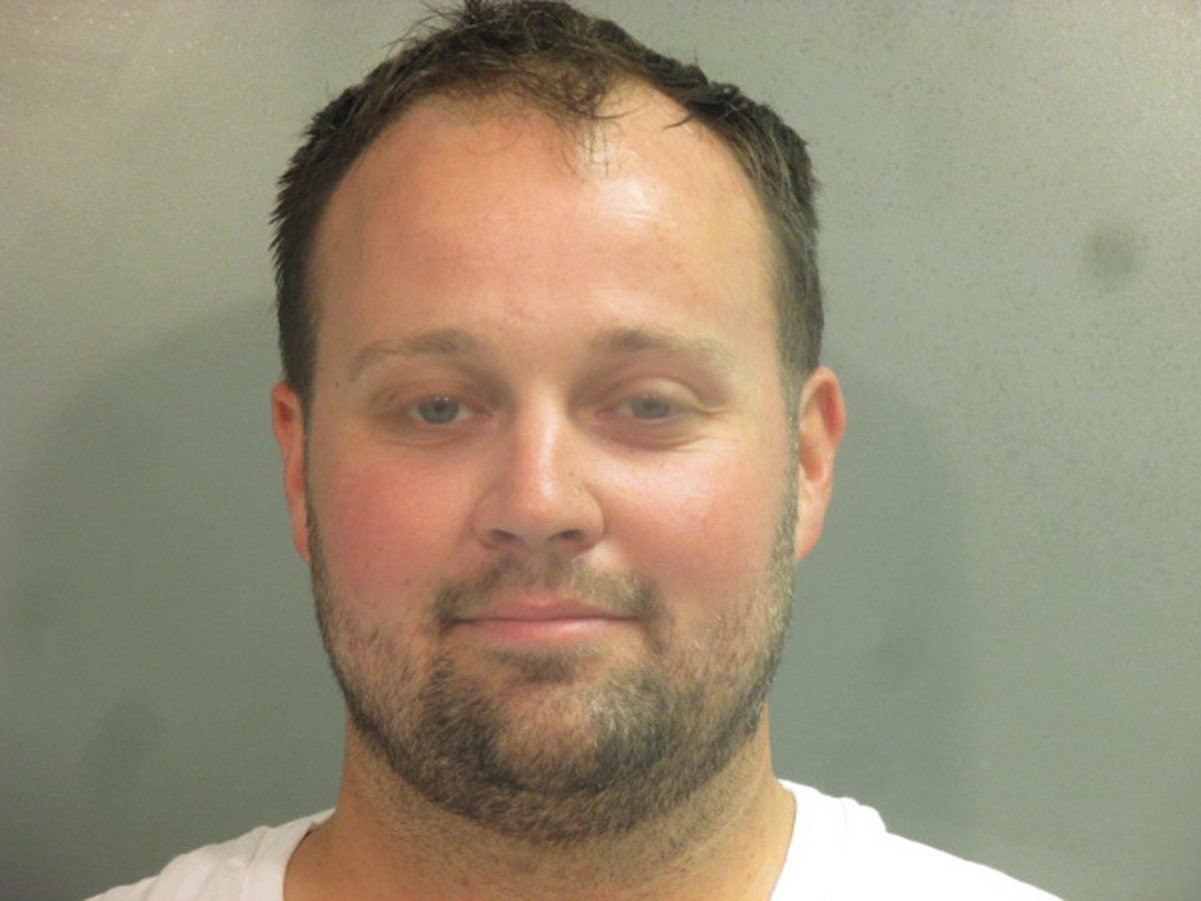 Josh Duggar was booked into jail in Washington County, Arkansas
According to USA Today, a federal grand jury in the Western District of Arkansas indicted Josh due to allegations that he "knowingly" received images of children under the age of 12. After federal agents arrested Josh, he was booked into the Washington County Jail in Fayetteville, Arkansas.
A news release from the US Attorney's Office states that the former reality star could be facing up to 20 years in prison and fines of up to $250,000 on each count.
"Duggar allegedly possessed this material, some of which depicts the sexual abuse of children," the release said.
Project Safe Childhood is involved in the case
When Josh appeared virtually in court on Friday, April 30, he already had representation from his legal team – attorneys Justin Gelfand, Travis Story, and Greg Payne. Josh pleaded not guilty to both counts.
Judge Erin Widermann made it clear that if he was to be released on bond prior to trial, he couldn't live in a home with minor children. Involved with the prosecution in this case is the national initiative Project Safe Childhood. The Department of Justice launched this program in 2006 to protect children from sexual exploitation and abuse.
Josh Duggar's attorneys promise to defend this case 'aggressively and thoroughly'
On Monday, Duggar's attorneys promised via a joint statement that they will defend Josh's case "aggressively and thoroughly."
"In this country, no one can stop prosecutors from charging a crime. But when you're accused, you can fight back in the courtroom – and that is exactly what Josh intends to do," read the statement.
According to public affairs officer Charlie Robbins, the government has requested that Josh stay in jail without bond until trial. But the former reality star wants to fight the charges against him as a free man.
He's willing to follow the rules
On Tuesday, May 4, Josh's lawyers filed a document with the court requesting that Josh be let out of jail on bond until trial. In their motion, Josh's legal team has asked for his release "subject to a combination of conditions."
"Duggar … has no criminal convictions and has known about this federal criminal investigation since November 2019 when Homeland Security Investigations (HSI) executed a search of Duggar's prior workplace," his lawyers wrote.
Josh Duggar's lawyers say he's too famous to be a flight risk
To support his bail request, Josh's lawyers argued that he poses "neither a risk of flight nor a danger to the community."
"Duggar has a widely-recognizable face and has spent the majority of his life in the public spotlight – making any concern that he is a risk of flight all the more unwarranted," the motion says.
The legal team promised the court that Josh would follow any conditions set for his release. He's even willing to live with a third-party custodian where no minor children reside. That means he wouldn't be able to go home to his pregnant wife Anna and their six children.
The bond hearing is scheduled for Wednesday, May 5. Showbiz Cheat Sheet will continue to follow this story as it develops.
How to get help: If you or someone you know has been sexually abused, text HOME to the Crisis Text Line at 741741 for free and confidential support.