Josh Duggar's Trial: Anna Duggar Resurfaces at a Recent Court Hearing
In the wake of Josh Duggar's April 2021 arrest, his wife, Anna Duggar, fell out of the public eye. Her last Instagram posts came in the days before the arrest, and she has not been featured on the Duggar family's sporadic Instagram updates, either. Now, Anna Duggar has resurfaced. A pregnant Anna appeared with her husband at a pretrial hearing, and there is now no doubt that she is standing by her man. Josh Duggar's trial is set for November.
Anna Duggar announced her seventh pregnancy just days before federal marshals arrested Josh Duggar
While Anna has chosen to remain mostly quiet in the lead-up to Josh Duggar's trial, she was active on Instagram in the days leading up to his arrest. One week before federal marshals arrested the 33-year-old used car salesman, Anna and Josh announced their seventh pregnancy.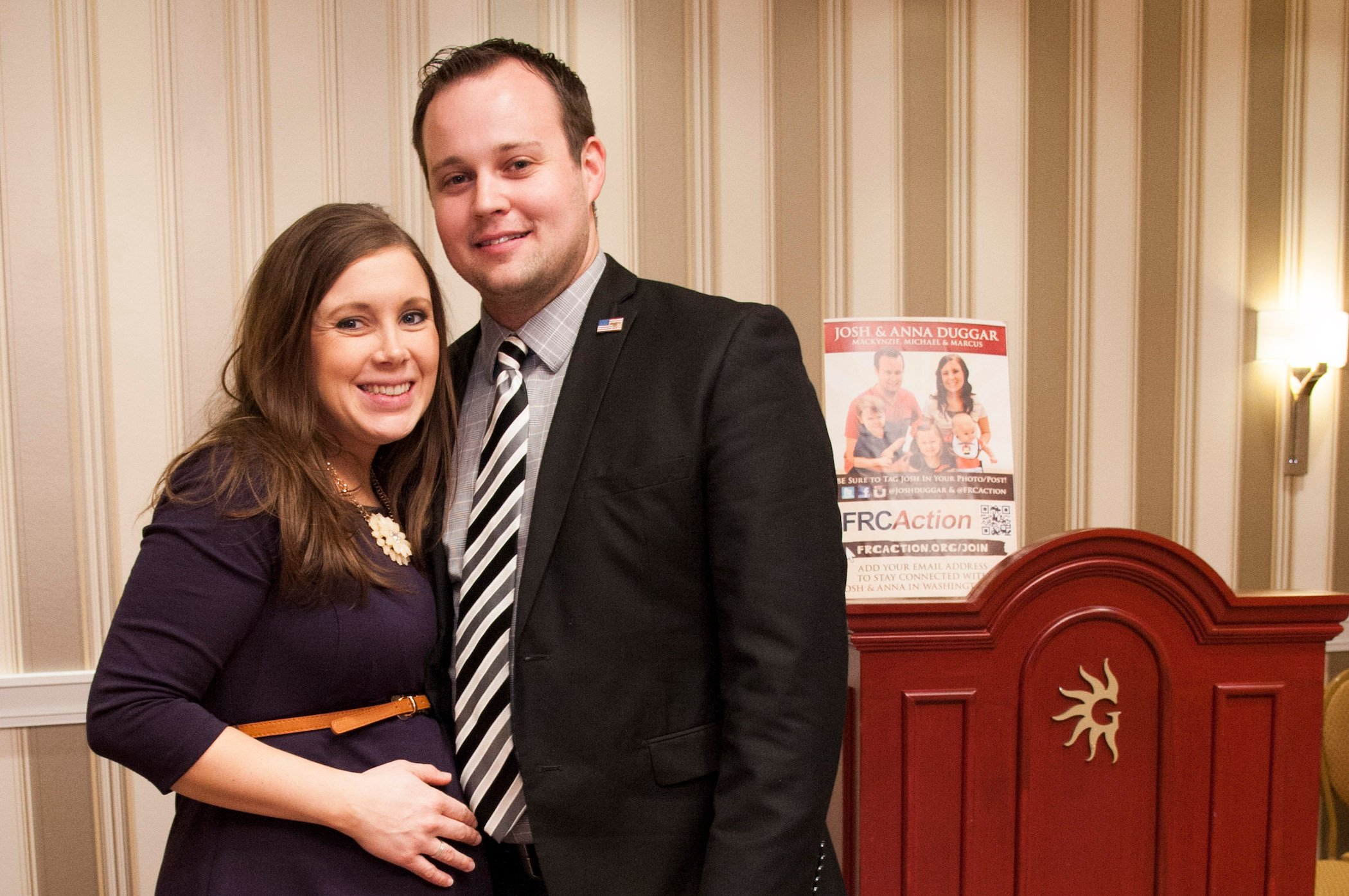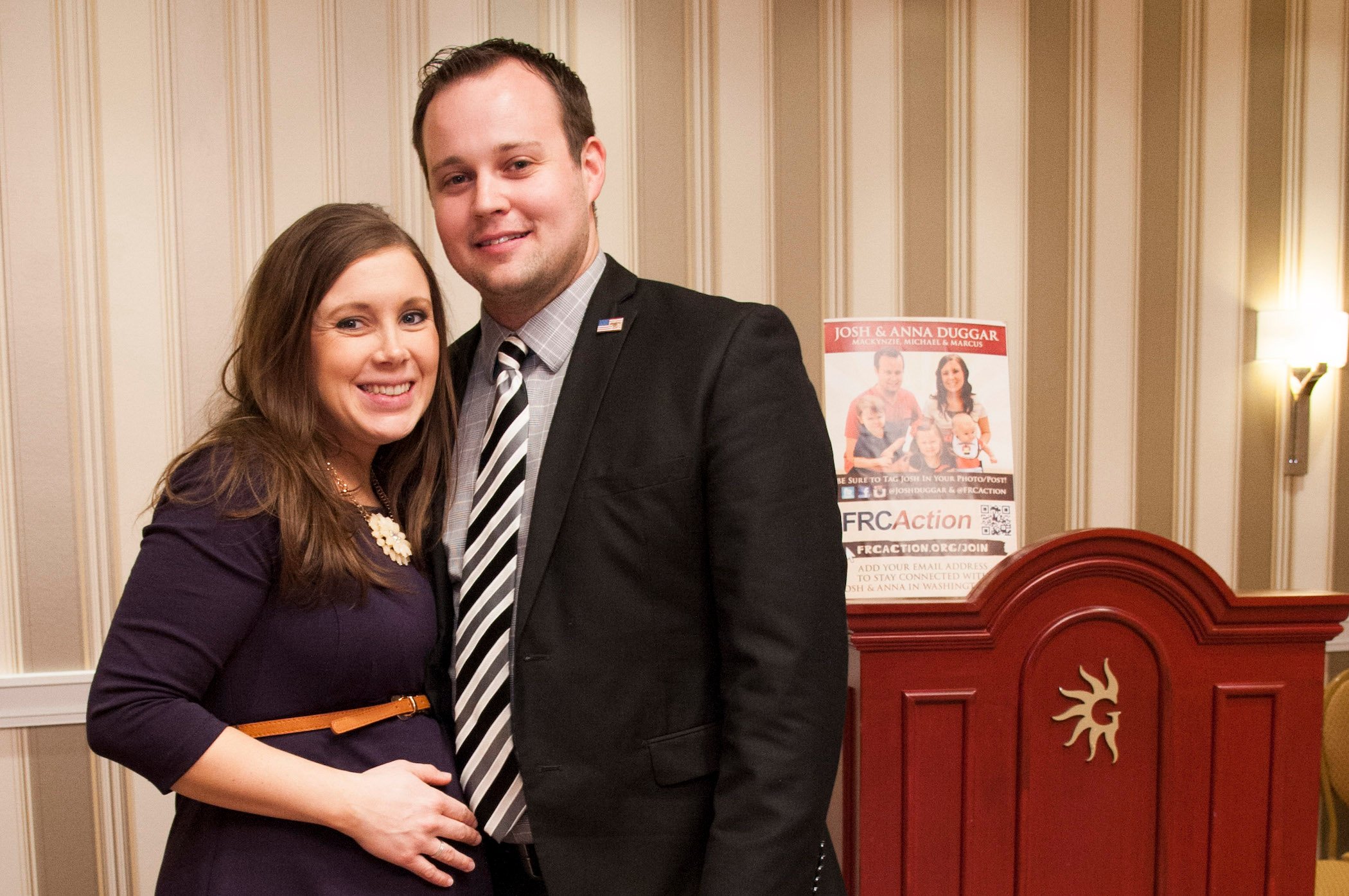 Anna decided to reveal the gender of her newest addition but was purposefully vague about her due date. Duggar family followers speculated that Anna would likely give birth before Josh's November 2021 trial date, and based on current images of Anna, that seems to be the case. She appeared at Josh's recent court hearing looking well into her third trimester. 
Anna Duggar appeared at a court hearing held ahead of Josh Duggar's trial
Josh and his legal team were in court on September 27 for an evidentiary hearing. While most of Josh's family was not on hand for the hearing, his wife was. 4029 News caught Josh and Anna leaving court hand-in-hand late in the day on September 27. The couple smiled for the cameras as they left the courthouse, sparking commentary from Duggar family critics.
While Josh and Anna were in court in Arkansas, a large portion of Josh's family was on a road trip across the western United States. Jim Bob and Michelle Duggar and their six youngest children left Arkansas more than a week ago. The family updated their Instagram account with pictures from their travels on the same day Josh was due in court.
Reports and rumors have long suggested Anna Duggar believes her husband is innocent
It has been several months since Josh was arrested on child pornography charges. It will be another two months before he stands trial on the two federal charges. Still, speculation about Anna's feelings on the matter has been rampant since his initial arrest. Several media outlets have reported that Anna believes her husband is innocent of the charges.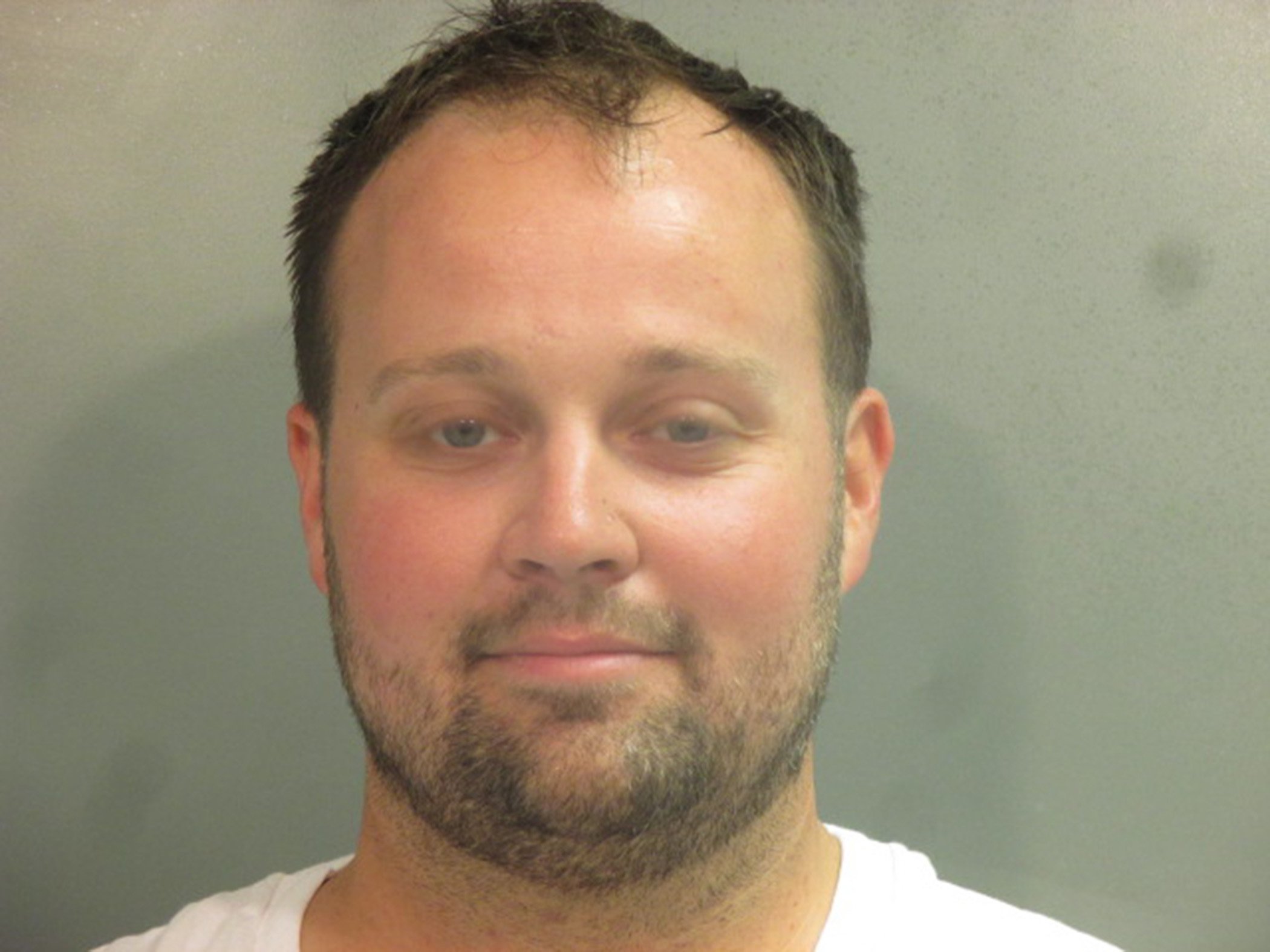 In May, just weeks after Josh was arrested, People reported that Anna was standing by her man. Allegedly, she is emphatic about his innocence. The publication reportedly spoke to a family insider. Over the summer, several media outlets reported that Anna was blaming others for Josh's legal predicament. While Anna has never publicly shared her thoughts, the most recent photo with her husband seems to indicate that earlier reports are accurate. 
Josh has not been convicted of a crime and is considered innocent until proven guilty. His trial will begin on November 30, 2021. The charges carry a sentence of up to 40 years in prison. 
How to get help: If you or someone you know has been sexually abused, text HOME to the Crisis Text Line at 741741 for free and confidential support.