Josh Duggar's Trial: Could Anna Duggar Move to Be Closer to Josh Duggar?
Josh Duggar is officially headed to federal prison. The 34-year-old convicted felon has been transferred from a local lockup to a federal facility. At least he's on his way to a federal facility. While Josh travels to his new facility, we can't help but wonder what Anna Duggar will be doing for the next 12 years. Could Anna move closer to Josh's prison, or will she remain in Arkansas close to the Duggar family? Both options are viable.
Josh Duggar has been moved to a federal detention center
It has been a month since Josh Duggar was sentenced to 12 years and seven months behind bars for possessing and receiving child pornography. The father of seven was being held at a county detention center until a federal facility had room for him. That day has officially come.
According to KNWA, a local news affiliate, prison staff took the troubled former reality TV star from a Washington County Detention Center in the wee hours of Friday, June 24. Where he is headed remains unknown. The 34-year-old convicted sex offender has yet to be entered into the federal system. Josh may have been transferred to a federal hub to await his final placement, theorizes the network. It's also possible that the department of Justice just takes a bit of time to add an inmate to the system.
Regardless of where Josh ends up for the next 12 years, we know it won't be close to his Springdale, Arkansas home. During sentencing, Judge Timothy L. Brooks stated that Josh would likely go to FCI Seagoville or FCI Texarkana. Both are federal facilities in Texas, and neither is close to Josh's home base. Texarkana, Texas, is more than 4 hours from the Duggar family compound. Seagoville, Texas, is five and a half hours away.
Anna Duggar has stayed in Arkansas since Josh's arrest
Now that Josh is on the move, we can't help but wonder if Anna Duggar will make a big move, too, or if she plans to stay close to the Duggar family compound while her husband serves his time. While Anna seems to be traveling sans the Duggars occasionally, it looks like she'll be staying in Arkansas, at least for now.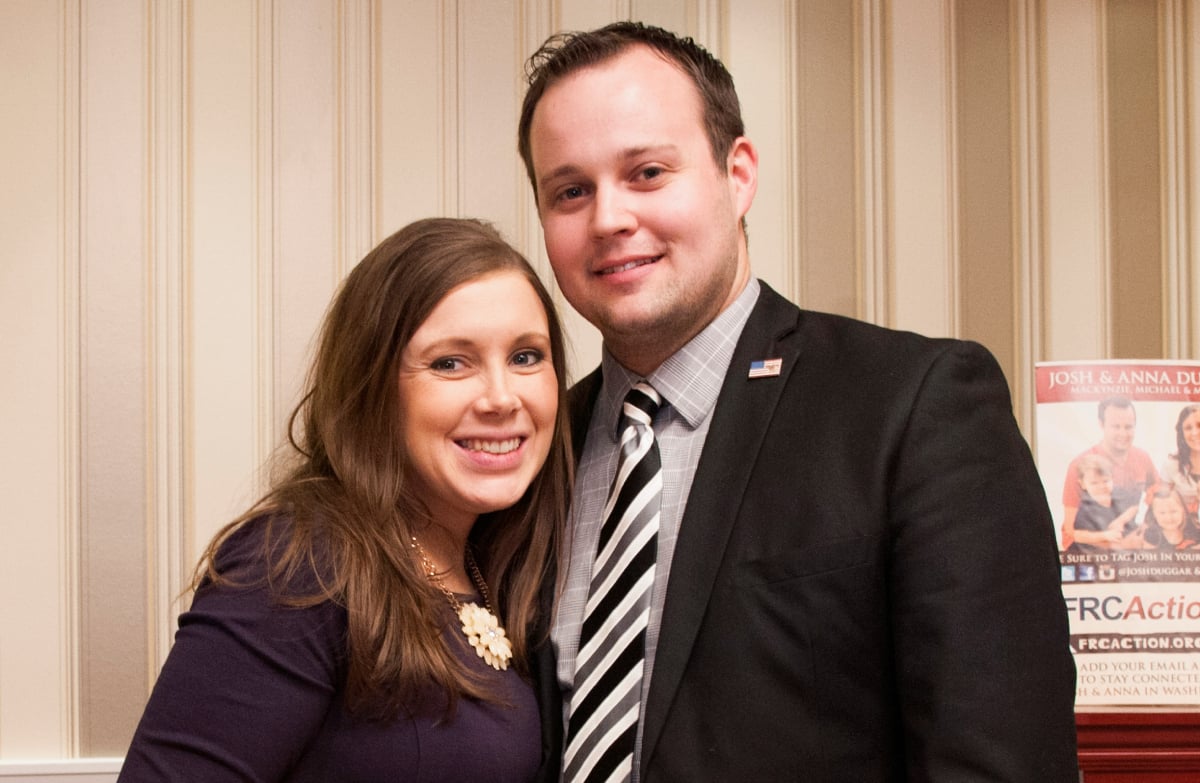 Anna remained in Arkansas during Josh's trial and since his conviction. While some sources claim her relationship with Jim Bob and Michelle Duggar is strained, that might not be the case. Several of her children were seen dining with Jim Bob Duggar, Joseph and Kendra Duggar, and a mystery baby. She also recently returned to Instagram and Twitter to celebrate her engagement anniversary. If the mother of seven is going to move, it would likely be closer to her husband rather than further away. Interestingly enough, that seems like a possibility.
Anna Duggar could find a support system in Texas
While many family followers believe Anna will remain in Arkansas close to the Duggar family for support and help with her children, she does have other options. One of the proposed facilities certainly offers Anna an alternative if she wants to separate from the Duggar clan. Spending some time away from the Duggars might be beneficial. After all, Anna has already weathered one scandal while living under the Duggar family's roof. If Josh does end up at FCI Seagovilleb Anna would have a family member within an hour's drive of the facility.
Anna's sister, Priscilla Waller, currently lives in Fort Worth, Texas, with her husband, David Waller, and their six children. Priscilla and Anna have always enjoyed a close relationship. David Waller was one of several family friends to author a letter of support ahead of Josh Duggar's sentencing. While Seagoville, Texas is less than an hour from Fort Worth, the Texarkana, Texas, facility being considered is much further. Anna could move closer to the Wallers if Josh ends up in Seagoville. If he ends up at FCI Texarkana, she's unlikely to have a support system if she were to move. 
RELATED: Duggar Family Drama: Jim and Bobye Holt Reveal the Only Reason the Duggars Told Them About Josh Molesting His Sisters