Josh Duggar's Trial: Judge Denies Request for New Trial on the Eve of His Sentencing
Josh Duggar will be sentenced on May 25 on two child pornography charges. While Josh's defense team hoped for a new trial, a federal judge just denied their request.
Josh Duggar's sentencing is mere hours away at this point. The disgraced reality TV star is set to be sentenced on two child pornography charges on May 25. On the eve of the hearing, a federal judge has dismissed a motion by the defense asking for an acquittal or a new trial. So, what exactly does that mean for Josh Duggar and his appeals process?
Judge Timothy L. Brooks has denied Josh Duggar's motion for a new trial
Just one day before Josh Duggar is set to appear in front of Judge Timothy L. Brooks for sentencing, the judge has denied his request for a new trial. According to KNWA, a local news affiliate, the federal judge dismissed the defense's request for a new trial, stating that the motion was without merit.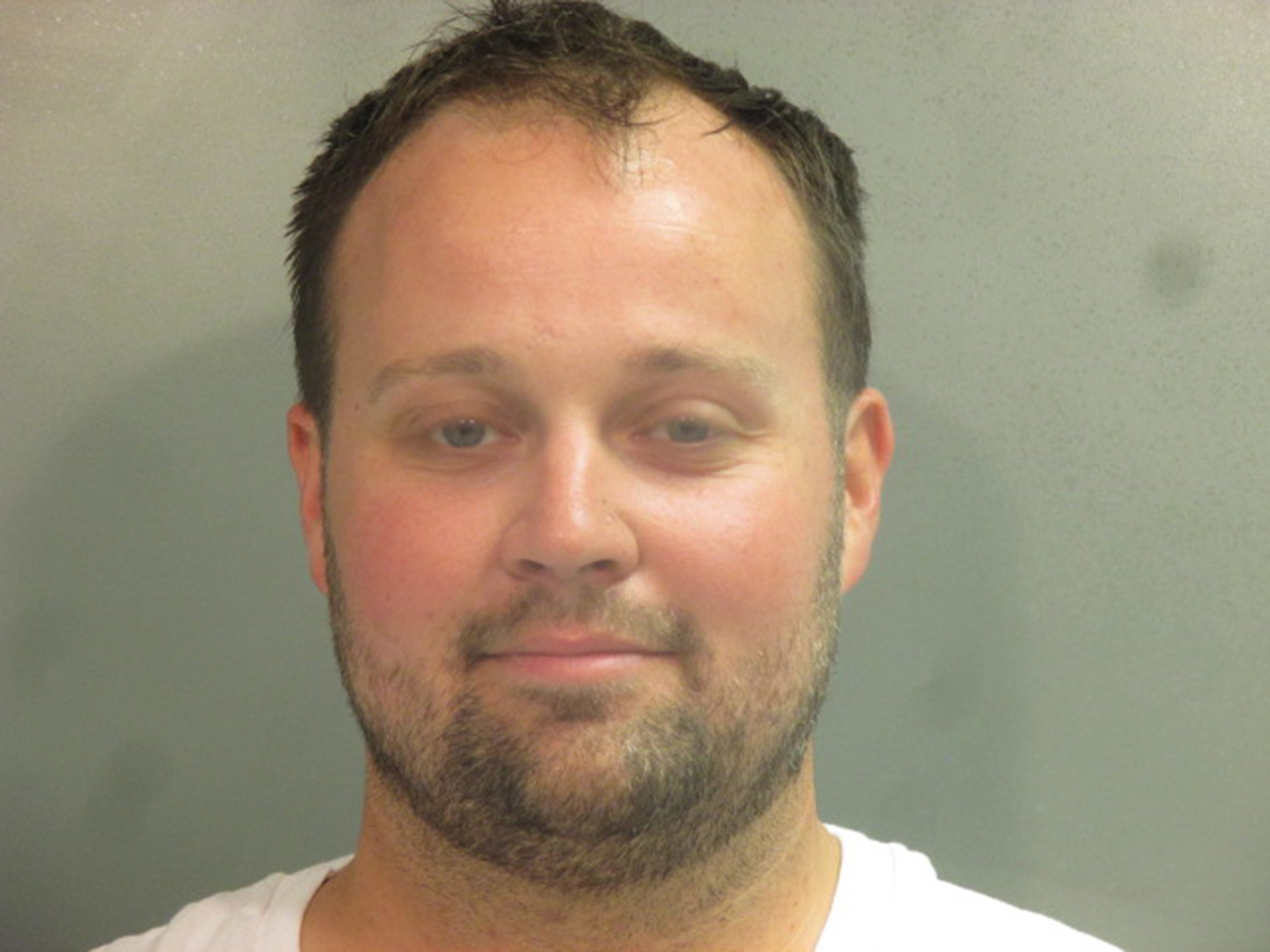 In the motion, the defense argued that the prosecution failed to disclose evidence in a timely fashion. According to court records, the prosecution handed over the evidence in question. Judge Brooks stated that the defense was aware of Caleb Williams' conversation with federal agents. He went on to say the defense had the opportunity to call him as a witness if they so desired.
Caleb Williams was a Duggar family friend. He allegedly worked with Josh Duggar at his car lot but was allegedly not in the state of Arkansas when Josh downloaded the illegal files. In their opening statement, the defense pointed at Williams as a potential suspect. Williams is a registered sex offender.
Can his team still appeal his conviction?
Josh's legal team vowed to appeal his conviction moments after leaving the courthouse on December 9. Thus far, his legal team has done just that, but does the current dismissal mean the father of seven is out of appeals?  
Not exactly. Josh Dugga can appeal his conviction to the court above the one that issued the guilty verdict. A federal judge at the district level presided over Josh Duggar's trial. The defense would need to appeal the conviction at the circuit level. Still, they would have to prove that there was misconduct, jury irregularities, disclosure issues, or bias to get the conviction overturned.
Josh Duggar is facing up to 20 years behind bars
Josh Duggar could serve up to 20 years behind bars following his conviction on two child pornography charges. On December 9, 2021, a jury found Josh guilty. Following the guilty verdict, Josh was remanded to a local detention center. Once sentenced, federal agents will transfer him to a federal facility where he will serve out the remainder of his sentence.
While the prosecution is seeking the maximum sentence of 20 years for the crimes, legal experts believe the former reality TV star will likely serve between eight and 12 years. In a sentencing memorandum, the defense requested a lenient sentence of just five years in prison, claiming Josh's wife, Anna Duggar, and their seven children are suffering without his financial and emotional support. The sentencing hearing can take up to an entire day. Josh and his legal team are due in court at 9:30 central standard time on May 25.