Josh Duhamel Had a Brush With Death While Away Filming New J.Lo Movie
Actor Josh Duhamel has seen his share of stunts after being part of the Transformers film franchise and in his new role as a superhero in Jupiter's Legacy.
Fans have seen him fight Decepticons, scrap with Dan Fogler, and face down sharks in Discovery Channel's Capsized: Blood in the Water.
Recently, he flew to an island to shoot a new movie with Jennifer Lopez. But according to Duhamel, his recent tango with the water almost killed him.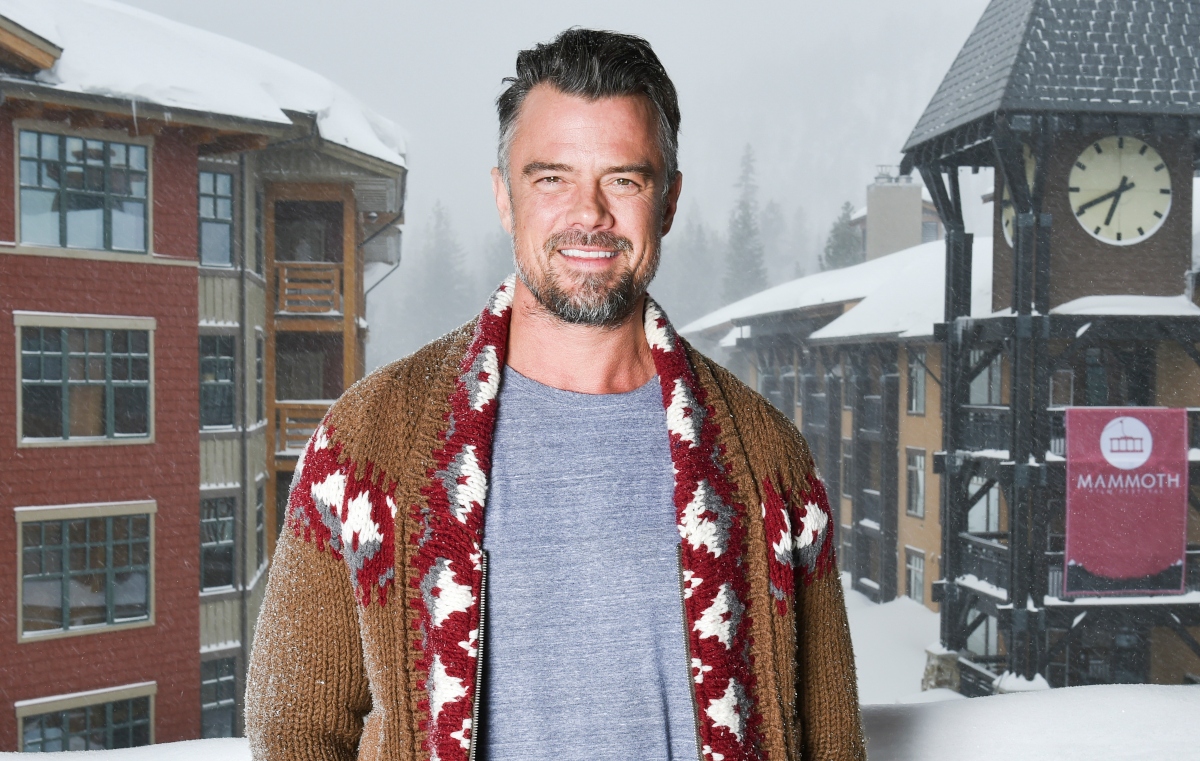 Josh Duhamel replaced Armie Hammer in J.Lo's new film
After a scandal broke out on social media in January about Armie Hammer, he exited several projects that were in production, including Shotgun Wedding. Enter Josh Duhamel.
The actor replaced Hammer in the role starring opposite Jennifer Lopez in a romantic comedy about a destination wedding gone wrong.
Duhamel and Lopez play Darcy and Tom, a couple who get cold feet right before their large wedding — an event that gets further thrown off course when everyone is taken hostage.
Duhamel traveled to the Dominican Republic to shoot the film just weeks after being hired. And that's where he encountered his brush with death.
RELATED: Jennifer Lopez's Last Instagram Post Hits Different Amid Her Breakup From Alex Rodriguez
A wave nearly pulled Duhamel off a cliff
The Tonight Show Starring Jimmy Fallon welcomed Duhamel via Zoom to chat about Shotgun Wedding and Jupiter's Legacy. After praising Lopez and joking about his sweaty appearance in the upcoming movie, Duhamel spoke about a wave that almost took him out. And it was his day off.
"Right below where I was staying — where my green room was — there's this beautiful little cove," he said. Duhamel explained that earlier during their shoot, the waters at the cove were calm, and he was able to jump in and swim across to the beach. That changed.
"About a week later, this place was completely different because it was now like the ocean was tumultuous that day. And the waves were crashing 30 feet in the air. Well, this rogue wave comes up as I'm videotaping this thing and literally washed me over the edge of this cliff," he recalled.
Duhamel said the only thing that saved him was a bed of sharp, craggy coral. "But it turned me into hamburger on many parts of my body afterward." He called it one of his near-death experiences in life, and he shared video footage on the show.
Duhamel is a caped crusader in 'Jupiter's Legacy'
Shotgun Wedding won't arrive in theaters until June 2022, but fans can see Duhamel next in Jupiter's Legacy on Netflix. His character is Sheldon Sampson, a.k.a. The Utopian, the leader of the Union of Justice. As an elder and parent in the superhero bunch, he's wearing the weight of years of service to humanity.
Fans will see Duhamel don a white uniform and Thor-like hair as patriarch of this clan. Viewers will meet the entire dysfunctional Sampson family who — along with having powers — harbor resentments, feelings of inadequacy, and other issues that test their unity.
Based on Mark Millar and Frank Quitely's comic book universe, the story is sure to be full of drama, deception, and power plays. Eight episodes land on Netflix on May 7.