Josh Flagg From 'Million Dollar Listing' Says He Loves New Boyfriend Andrew Beyer
Josh Flagg from Millon Dollar Listing Los Angeles is in love and wanted to tell the world. Months after he separated from husband Bobby Boyd, Flagg started dating Andrew Beyer.
Flagg and Boyd had been living separate lives for months prior to their divorce announcement. Then shortly after their announcement, Boyd spilled that Flagg was already dating someone else. Flagg later confirmed the relationship and now shares that he's in love.
Josh Flagg from 'Million Dollar Listing' says 'I love' in a romantic photo with Andrew Beyer
Flagg shared a sunset photo on Instagram, snuggled up to Beyer. He captioned it, "I love." Flagg went public with his relationship, perhaps in response to Boyd's remarks. Flagg clarified that he and Beyer, who is also a real estate agent, were friends and they only started dating after he and Boyd split.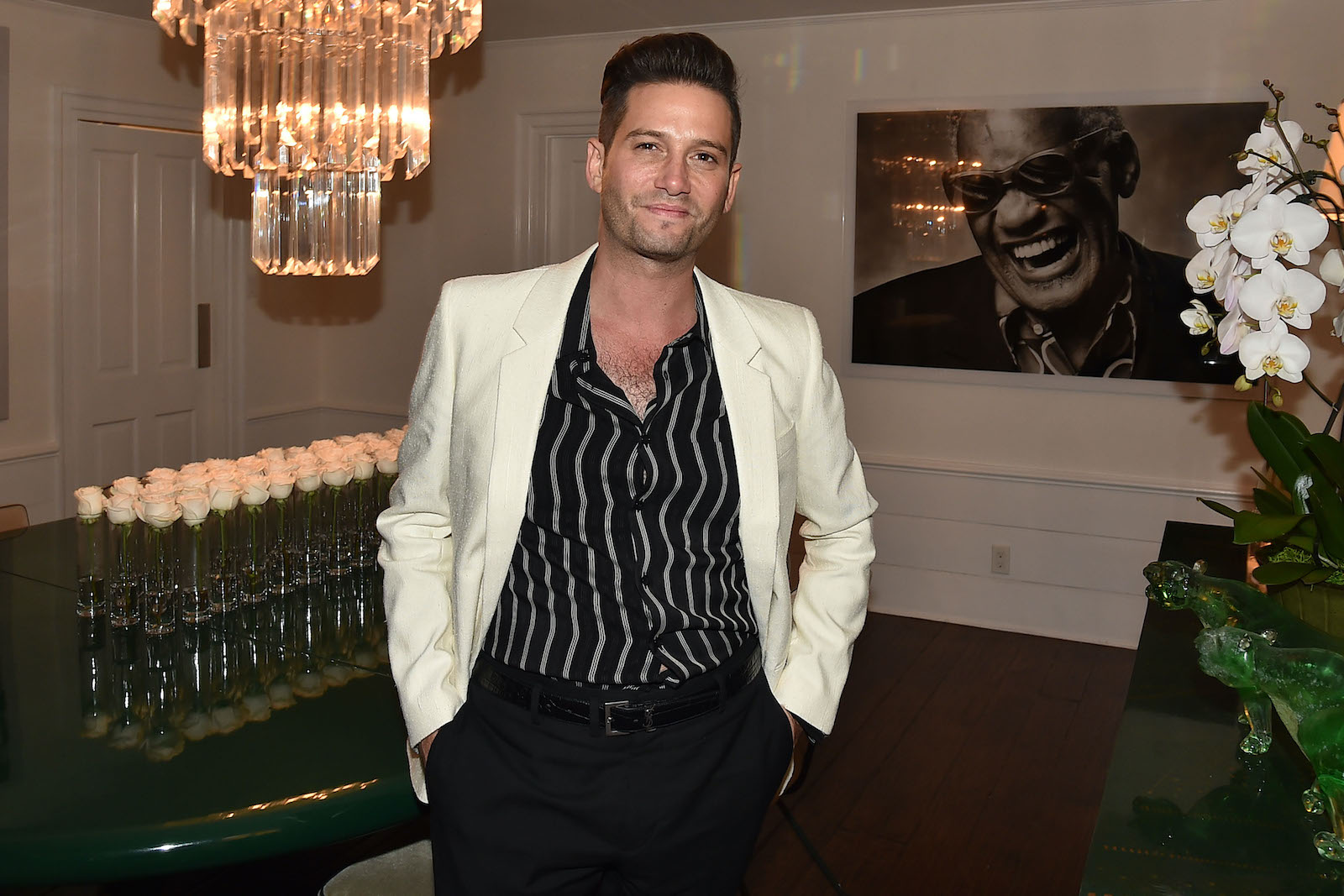 "After Bobby and I split, I did start to see somebody," he told People. "I was not looking to date anybody because I was married. We never went on a date until after Bobby and I left our marriage."
He added, "It was mutual. We were friends for a while. It just happened organically. I like him very much, and he's a very nice guy." Flagg, Beyer, and Boyd all still follow one another on Instagram. In March, Flagg and Boyd announced that they planned to divorce. But the split was amicable and they simply wanted other things. Boyd and Flagg's playful marriage was often featured on Million Dollar Listing. So their split came as a shock to many fans.
Who is Andrew Beyer?
Beyer seems to be in Flagg and Boyd's inner circle. He also works in the network of luxury brokers in the Los Angeles area. He's currently an agent at AKGRE and is originally from the Los Angeles area. He's also one of Flagg's competitors and specializes in many of Flagg's same markets. This includes Brentwood, Bel-Air, Beverly Hills, West Hollywood, Hollywood Hills, and Malibu, according to his bio.
RELATED: Million Dollar Listing's Josh Flagg and Bobby Boyd Divorce: 'Josh Wants the Best for Bobby,' Heather McDonald Say
"Andrew's lifelong passion for real estate led him to study Real Estate Development at the University of Southern California," according to his firm bio. "There he expanded his knowledge and learned essential tools not only for selling homes, but for development projects of every kind. Andrew has taken on multiple real estate internships and opportunities with top players in the industry starting in his young teenage years. His enormous social network and ability to form and maintain relationships have led to his success at the Aaron Kirman Group."
He recently sold a home for close to $5 million, plus one of his active listings includes a condo, listed for $17,200.
Could Andrew Beyer be a new agent on 'Million Dollar Listing' next season?
Million Dollar Listing Los Angeles Season 14 has not been announced. However, the series lost two full-time agents, plus Fredrik Eklund, who crossed over from the New York series left the franchise.
David Parnes and James Harris both left, so the main cast members are Flagg, Josh Altman, and Tracy Tutor. And while Boyd and Altman's wife Heather Altman are not full-time cast members, the cast may shift in response to losing more than one agent.
Since Beyer is likely to be introduced this season – if the series returns – his background and career could be added to the mix. Stay tuned …
For more on the entertainment world and exclusive interviews, subscribe to Showbiz Cheat Sheet's YouTube channel.
RELATED: 'Million Dollar Listing': Josh Flagg Reveals That Josh Altman Is in His Will?