'The Hunger Games': Why Josh Hutcherson Calls Robert Pattinson 'A Great Example'
The Hunger Games alum, Josh Hutcherson, gets candid about his experience and why he believe that Robert Pattinson is a great example for him.
Josh Hutcherson has been acting since he was a child, but the role he is most known for is Peeta Mellark. The talented actor played the role of the quiet and generous baker in The Hunger Games and its three subsequent sequels Catching Fire, Mockingjay – Part 1, and Mockingjay – Part 2. And while Hutcherson is grateful for the experiences that the franchise provided him with, he admits that there are some downsides to being a part of a massive film franchise.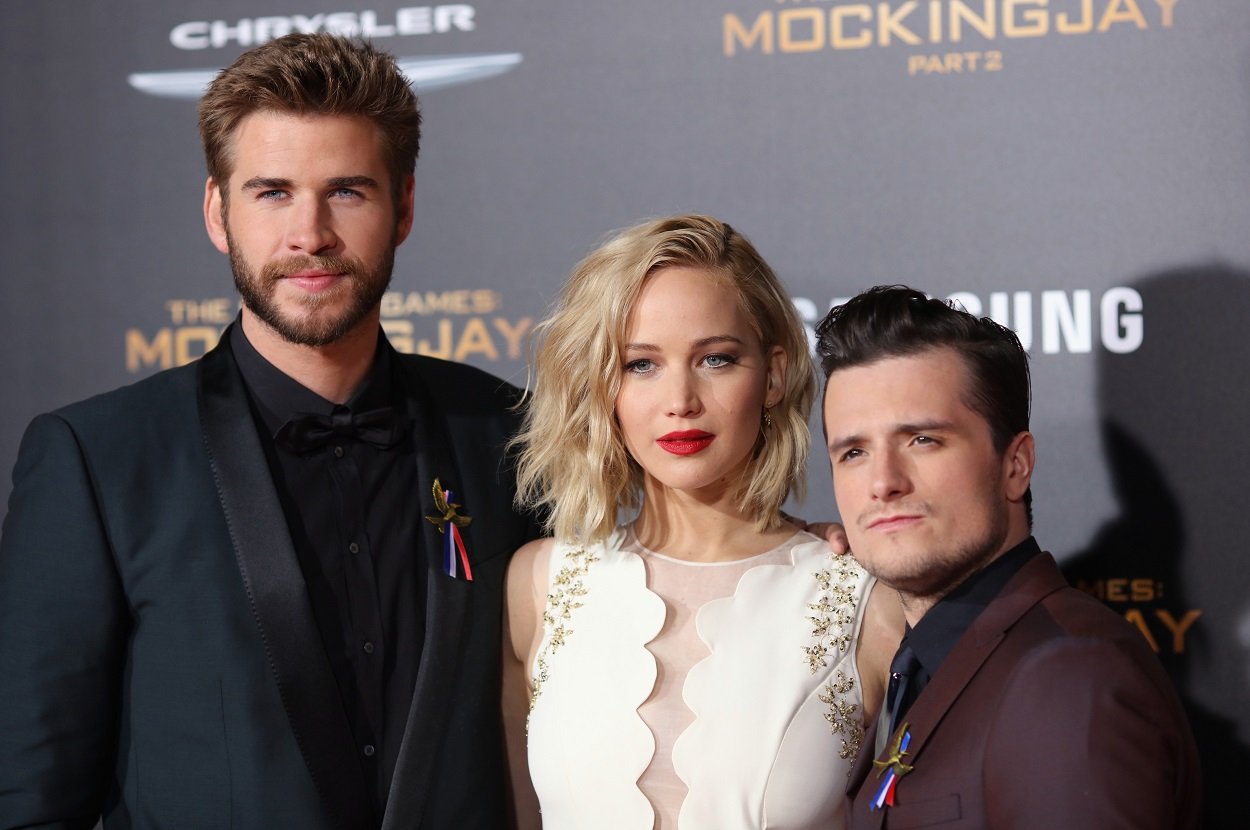 One of the best things about The Hunger Games Series was the phenomenal cast it boasts. The three main cast members were, of course, Hutcherson, Liam Hemsworth, and Jennifer Lawrence. However, the rest of the ensemble was rounded out by huge names like the late Philip Seymour Hoffman. According to Hutcherson, having the opportunity to work with big names in the industry was one of the high points of his Hunger Games tenure.
Josh Hutcherson gets candid about his 'Hunger Games' experience
"The biggest positives were, number one, the experience," Hutcherson shared with Yahoo! Entertainment in a recent interview about the time he spent in the uber-popular franchise. "The experience of getting to work with such incredible actors for such a long period of time and seeing how they work, from Jen[nifer Lawrence} to Philip [Seymour Hoffman] to Woody [Harrelson] to Donald Sutherland, the list is pretty mind-blowing, Mahershala Ali, who went on to stratospheric levels later."
Of course, there were some things that were less ideal about Hutcherson's Hunger Games experience. The Future Man star revealed that playing such an iconic role actually can cause issues with being cast in future roles. In Hollywood, there's a tendency to typecast actors and that tends to increase after they join huge franchises. That phenomenon can make it difficult to secure more diverse roles after the franchise concludes.
The downsides of working on a huge franchise
"You can become boxed in as an actor, professionally," Hutcherson explained. "And that's tough, and people can only see you as that character and it's hard for them to imagine you in something else. And that's difficult, and that takes time and years of overcoming it."
But, Hutcherson has faith that if he keeps working hard he will eventually be well-known for more of his work in the future. He cities Twilight alum, Robert Pattinson, as someone who's been able to extend his career far beyond the massive franchise that made him an overnight celebrity.
Hutcherson looks up to 'Twilight' alum, Robert Pattinson
[Robert Pattison] is "a great example of someone who was attached in some way to a huge, huge project and known as one character and now he's killing it, doing incredible work as an actor and you don't see him as that anymore," Hutcherson shared about how Pattinson has managed to detach himself from Edward Cullen.
'The Hunger Games' Series gave the actor the net worth to do what he wants
But despite the downsides of his Hunger Games experience, Hutcherson still looks back on those years with great fondness. He developed close relationships with his fellow cast members and had some fun. Furthermore, the work he did on the four films managed to increase his net worth enough that he can be very selective on what projects he chooses in the future. We're sure Hutcherson's fans can't wait to see what he has in store for them next.