Josh Olsen on His Debut EP 'The Beginning of the End'
Rising singer-songwriter Josh Olsen has garnered hundreds of thousands of streams with his singles. Now, after over a year of hard work, Olsen has released his first EP, The Beginning of the End.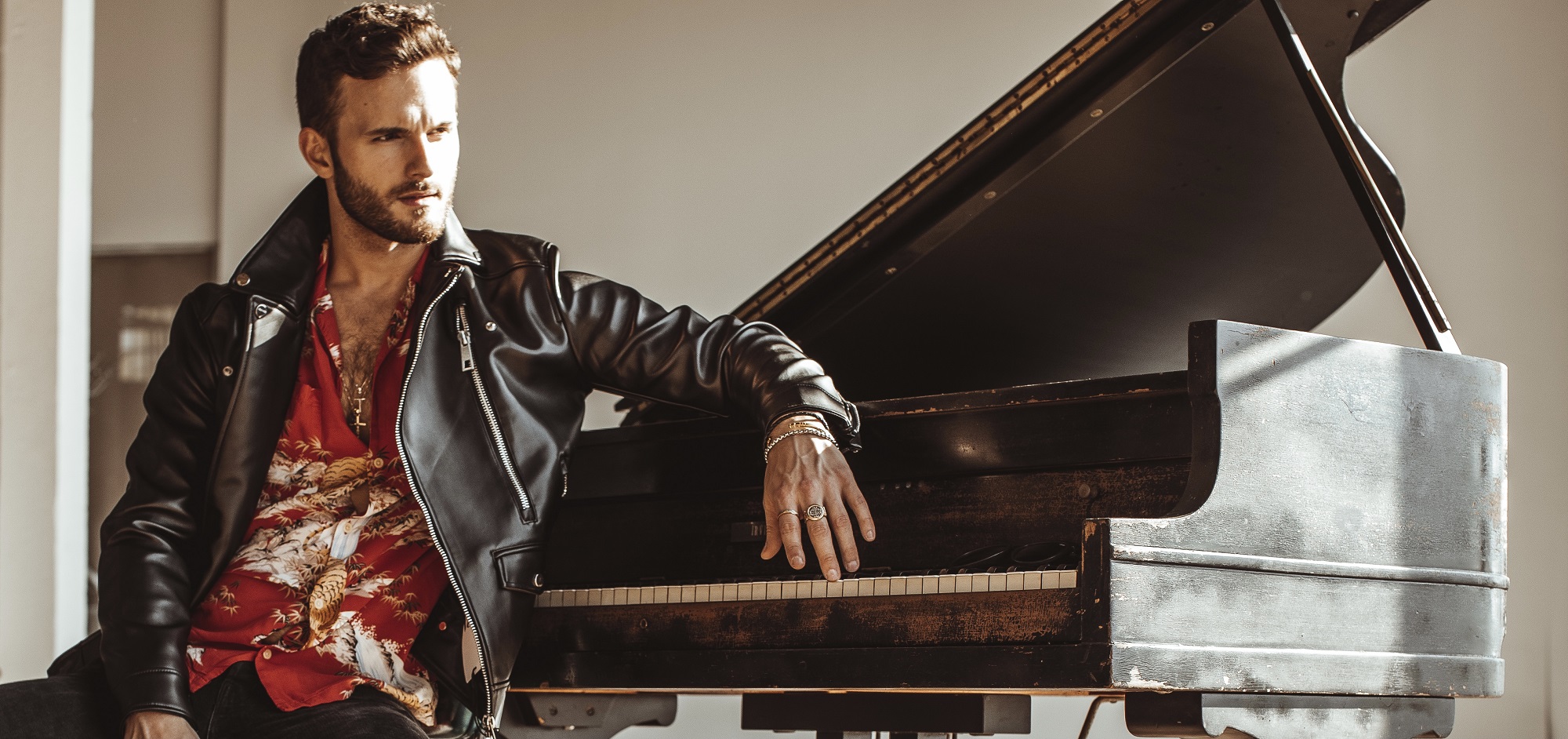 Josh Olsen's family loves music
Olsen's interest in music started when he was young. In fact, the singer-songwriter comes from a musically-gifted family.
"My mother was a singer-songwriter, so I was surrounded by music at a very young age. My family loved to write songs together, so I started songwriting very early on," Olsen told Showbiz Cheat Sheet over email.
Olsen began singing with his mother at her concerts and also performed at his family's church. Later on, Olsen and his twin brother started their own band and began touring. The two applied for the TV show The X Factor and made it to the top 40 acts.
"I learned many things, from how to interview in front of the camera, to getting comfortable on stage at that level of performance and production with huge audiences," Olsen said of his experience on the show. "It really made me realize that I wanted to take my music to the highest levels possible, and that The X Factor was just a stepping stone in my career."
He made the big move to Los Angeles
Wanting to become an independent artist, Olsen made the decision to move to LA on his own.
"I have always known that I was going to move to LA. I remember telling my family constantly growing up that one day, I was going to move to LA," Olsen said. "They were not on board at first, but finally came around when it came time for me to take the leap."
For Olsen, moving to LA meant leaving his comfort zone, but it seemed like the best place to continue his music career.
"I've always felt like you have to go where things are happening, and Texas just wasn't giving me the opportunities I needed," he said. "The main reason I moved was to challenge myself, and put myself in a place where I knew no one, and cause myself to get uncomfortable. I think that's when we truly grow."
Details about Josh Olsen's new EP
The Beginning of the End features six tracks: "I Won't Say I Love You," "Never Enough," "All by Myself," "Bad Things," "Sex With a Stranger," and "Love You Enough."
"The EP is really my journey of getting out of a bad relationship where I really lost myself, then finding myself again, and in the process, finding love again," said Olsen.
The lead single from the album is "I Won't Say I Love You." Olsen came up with the song's concept after a conversation with his producer.
"The song was written about my reluctance to enter into a new relationship and open myself up again. It's always a vulnerable place to be in when you've been hurt in the past," Olsen said.