Joshua Bassett Said He Was 'Coming Out' After Calling Harry Styles 'Hot'
High School Musical: The Musical: The Series star Joshua Bassett might have just had his "coming out" as part of the LGBTQ community. The Disney+ star recently gushed in an interview over Harry Styles, calling the "Watermelon Sugar" singer "hot." He proceeded to call the interview his "coming out video," prompting fans to applaud Bassett for possibly just casually dropping that information. Here's everything Bassett said in the interview about coming out.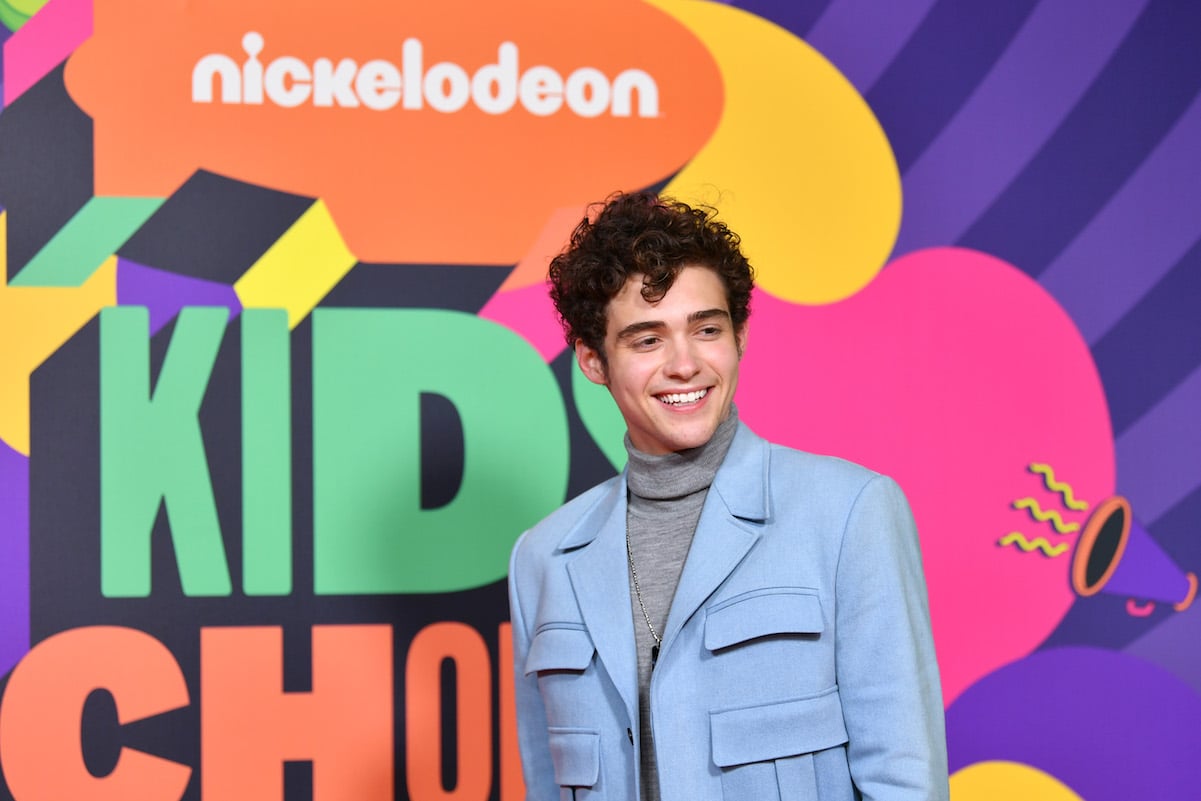 Joshua Bassett promoted his new song 'Feel Something' this week
Bassett released his latest single, "Feel Something," on May 6. The singer also dropped a music video for the song on the same day. In the song, he explored LA highways, mountains, and ran around in the night with his friends.
The singer also drove around in a car, washed the car, and ate food with his friends in the music video. The song's release comes a little more than a week ahead of the HSMTMTS Season 2 drop on Disney+ on May 14.
While promoting his newest song, Bassett casually dropped that he was "coming out" in an interview.
Joshua Bassett joked about a Harry Styles collaborative album
RELATED: Joshua Bassett Releases Another Single Following Release of Olivia Rodrigo's 'Drivers License'
Bassett spoke with Clevver Music in a new video about his song "Feel Something." He also revealed what he thinks about former One Direction singer Styles, and praised the singer's many talents in entertainment as well as his appearance.
Bassett answered a fan question about when he's collaborating with the other musician.
"Why don't you ask Harry that," the Disney+ star joked. "I don't know. I'm just kidding, I actually haven't been responding to his calls, so I should probably get back to him. He just keeps asking me to do an album, and I'm like, 'Dude, let's just do one song and then we'll worry about the album, calm down.'"
All jokes aside, though, he said he hopes to collaborate with Styles "one day soon."
Joshua Bassett called Harry Styles 'hot' and said he's 'coming out'
Bassett continued to speak about Styles in the interview when answering what he admires most about the "Adore You" singer.
"He's a very classy man and he's also very well-rounded," Bassett commented. "He does it all — acting, singing, fashion. He's just a nice guy who doesn't say too much but when he talks, it matters."
"He's cool," the star continued. "Who doesn't think Harry Styles is cool? Also, he's hot. You know? He's very charming, too. Lots of things. I guess this is my — this is also my coming out video, I guess."
Bassett hasn't previously spoken out about his sexuality. He has been reportedly involved with fellow Disney star Sabrina Carpenter, and many speculated he was more than friends with his on-screen romantic interest Olivia Rodrigo.
If this was Bassett's coming out, he didn't give himself a specific label at that moment. Which, funnily enough — is just like Styles, who said he "never felt the need" to label his sexuality, per The Sun.
A representative for Joshua Bassett did not respond for comment in time of publication.