Joshua Bassett Drops 'Shady' TikTok Same Day as Olivia Rodrigo's New Song 'Deja Vu'
Disney+ star Joshua Bassett dropped a shady TikTok the same day that his rumored ex-girlfriend Olivia Rodrigo released her song 'deja vu.' This was Rodrigo's second single she released on her own that people are speculating is about Bassett.
Disney+ actor Joshua Bassett posted a new TikTok on the same day Olivia Rodrigo's song "deja vu" came out. Of course, fans noticed that his timing and his message appeared to be a dig at his rumored ex. Bassett was the alleged subject of "drivers license." People began to connect him with the lyrics in her newest song. So Bassett decided to respond.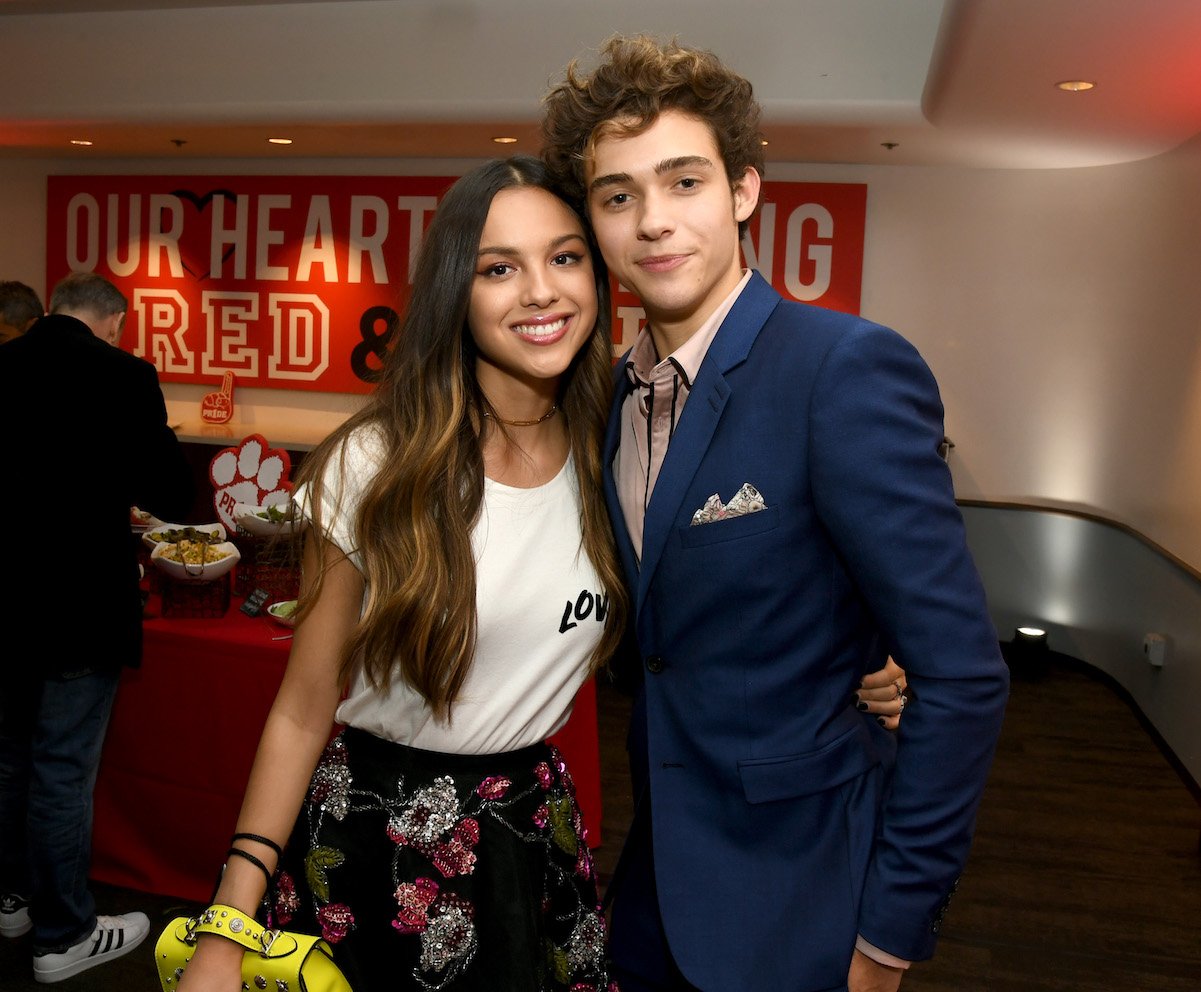 Olivia Rodrigo released her second single 'deja vu' on April 1
Rodrigo's first single, "drivers license," was released in January 2021. She came out with her second song months later. The star decided to change the sound for her subsequent single. She did this so people wouldn't keep her in a "drivers license" box.
The resulting song is a pop-filled scathing dig at an ex. Rodrigo claimed in the song her ex "reused" experiences with a former love to recycle them with their new one. Rodrigo showed this in her music video through multiple instances. She featured another woman eating the same ice cream, wearing the same outfit, and driving along the same coast as her.
People connected the song to Bassett, who was the rumored subject of her first smash-hit as well.
Many speculated Olivia Rodrigo's song was about Joshua Bassett
Fans online speculated that "deja vu" was about Rodrigo's alleged experience with her Disney+ costar from High School Musical: The Musical: The Series.
In the first verse, she mentioned a memory of "tradin' jackets" with her ex. Fans noticed in her "drivers license" music video that Rodrigo wore a jacket that was identical to the one Bassett wore on their Disney show.
The second verse began with Rodrigo asking her ex if they "almost say [her] name" and she rationalizes that by saying, "Cause let's be honest, we kinda do sound the same."
Listeners connected that line by noting her first name, Olivia, is similar to Bassett's rumored new girlfriend's name, Sabrina (Carpenter).
That verse also said "another actress," which both Rodrigo and Carpenter are. Furthermore, Rodrigo claimed that her ex played "Uptown Girl" for the new love. Bassett has talked about how much he idolized Billy Joel in interviews.
Joshua Bassett posted a TikTok on the same day seemingly in response
Bassett seemingly responded to "deja vu" by posting a TikTok on his account the same day.
"Freaking out, I just found this out," he said in the clip. "Did you guys know that the world doesn't revolve around you? Isn't that crazy?" He captioned the video: "Ya learn something new every day."
Fans called out Bassett on the video for seemingly making a dig at Rodrigo.
"Somebody's mad that a certain someone is about to have two hit songs while his EP came and went," one fan wrote.
Another commented: "Hey Josh! Take ur own advice!!"
Someone else weighed in: "That was shady."
Others used the opportunity for a pun. They said they were having "deja vu," with the "drivers license" drama.
Rodrigo supporters called for TikTok viewers to go ahead and stream the "deja vu" singer's new single.