Joshua Bassett Reacts to 'SNL' Parody of Olivia Rodrigo's 'Drivers License'
Joshua Bassett was in for a big surprise on Feb. 20 when SNL spoofed Olivia Rodrigo's song "drivers license" and named him in the sketch. Bassett took to his TikTok account to respond to the comedy show with his own humor. He poked fun at the situation himself. Read on to see how Bassett handled the Saturday Night Live sketch below.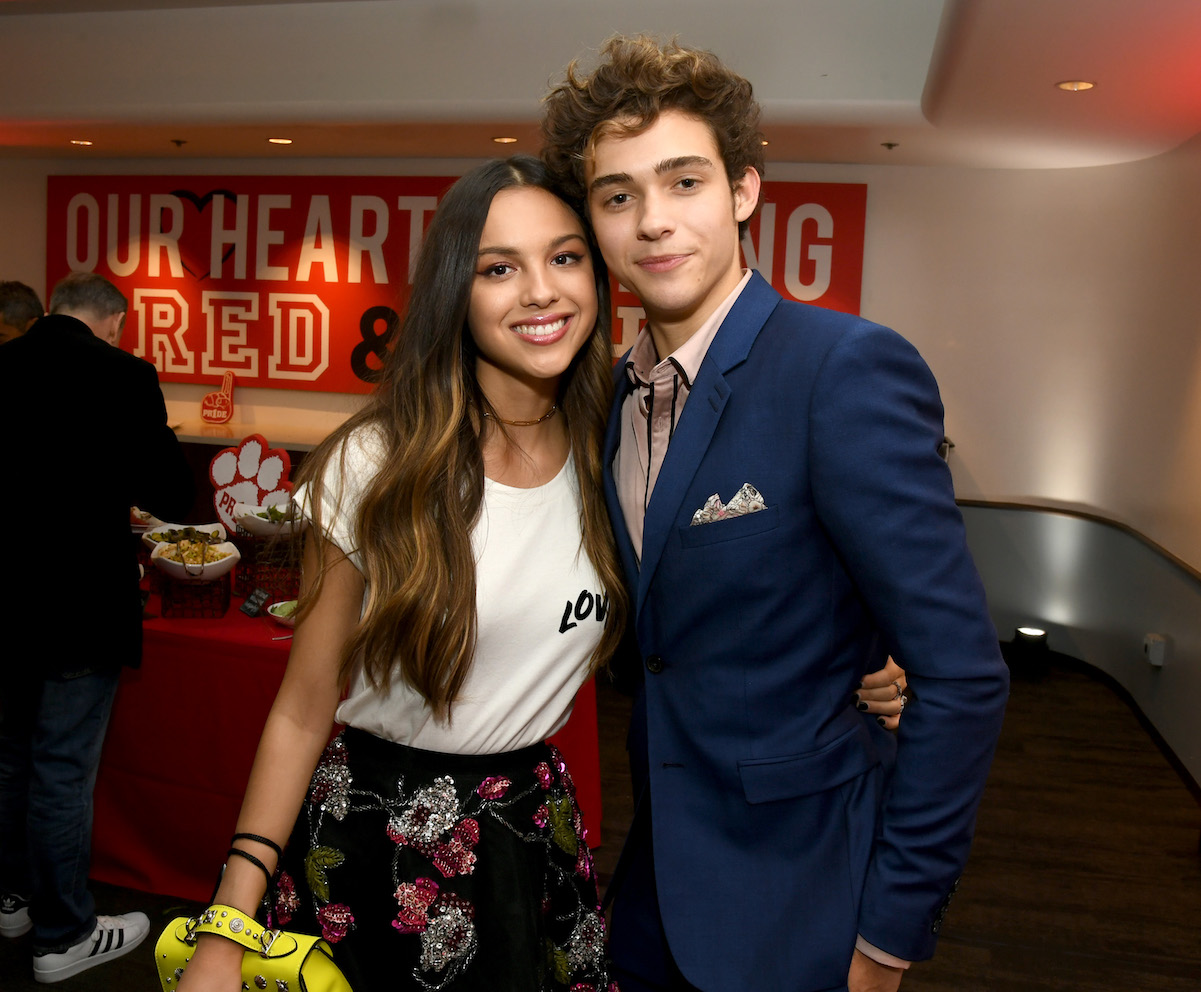 How Joshua Bassett has been involved in 'drivers license' drama
When Rodrigo released the first single independent of her Disney+ show, High School Musical: The Musical: The Series, "drivers license" in January 2021, people immediately jumped to conclusions that she wrote it about her co-star, Bassett.
However, Rodrigo tried to quiet the discussion herself by saying who the song is about is "not important."
"I completely understand why people are curious about the specifics of the song but, to me, who and what the song is about is not important," Rodrigo stated to British Vogue in an interview. "People are resonating with the song because it's so honest, raw and emotional."
After Rodrigo released "drivers license," Bassett put out two singles of his own. His rumored girlfriend, Sabrina Carpenter, also released her own song, "Skin." People have been connecting that all these songs reference another from the rumored love triangle, but each person involved has remained steadfast in not naming names.
'SNL' did a parody of Olivia Rodrigo's song 'drivers license'
RELATED: Joshua Bassett Denies 'Lie Lie Lie' Is About Olivia Rodrigo: 'Nobody Will Ever Know Who the Song Is About'
On the Feb. 20 episode of Saturday Night Live, Regé-Jean Page led a sketch about Rodrigo's song, "drivers license." In the sketch, they even referenced the drama involving the song, too.
"Olivia wrote about Joshua Bassett who's allegedly now with Sabrina Carpenter," Page's character said in the clip. "Listen!"
"It's got me thinking about my breakup," another character in the sketch said. "Like, maybe I'm Olivia and my b*tch ex Gina is Joshua Bassett. And Sabrina Carpenter, that's that b*stard Enzo from the garage."
Page's character replied: "If Olivia has taught us anything, it's that pain can be creatively generative, man."
The internet loved the sketch, which also included comparisons that "drivers license" was similar to Taylor Swift and Billie Eilish's music as well.
Joshua Bassett reacted to the 'drivers license' sketch
Bassett responded to the sketch by posting a TikTok of him "reacting" to the clip. He wrote that a "friend" said, "Dude you were on SNL last night!"
Bassett showed himself watching the line, "My b*tch ex Gina is Joshua Bassett." He paused the clip and sat in silence while Kacey Musgraves' song, "Happy & Sad" played in the background.
The Disney+ star captioned the TikTok: "Dream come true?"
Bassett and Rodrigo are currently filming the second season of their Disney+ show together. Regardless of the internet drama surrounding "drivers license," we can't wait to see them back in action as Nini and Ricky on the High School Musical spinoff soon to return to our screens.