Joshua Bassett Releases Another Single Following Release of Olivia Rodrigo's 'Drivers License'
Just two weeks after the release of "Lie Lie Lie" and three weeks after Olivia Rodrigo's "drivers license" dropped, Disney+ star Joshua Bassett gave fans another single, "Only A Matter of Time" on Jan. 28. The timing certainly made fans speculate, again, that this song is about the rumored love triangle among Bassett, Rodrigo, and fellow Disney star Sabrina Carpenter. Read on to find out what fans and Bassett had to say about his newest single.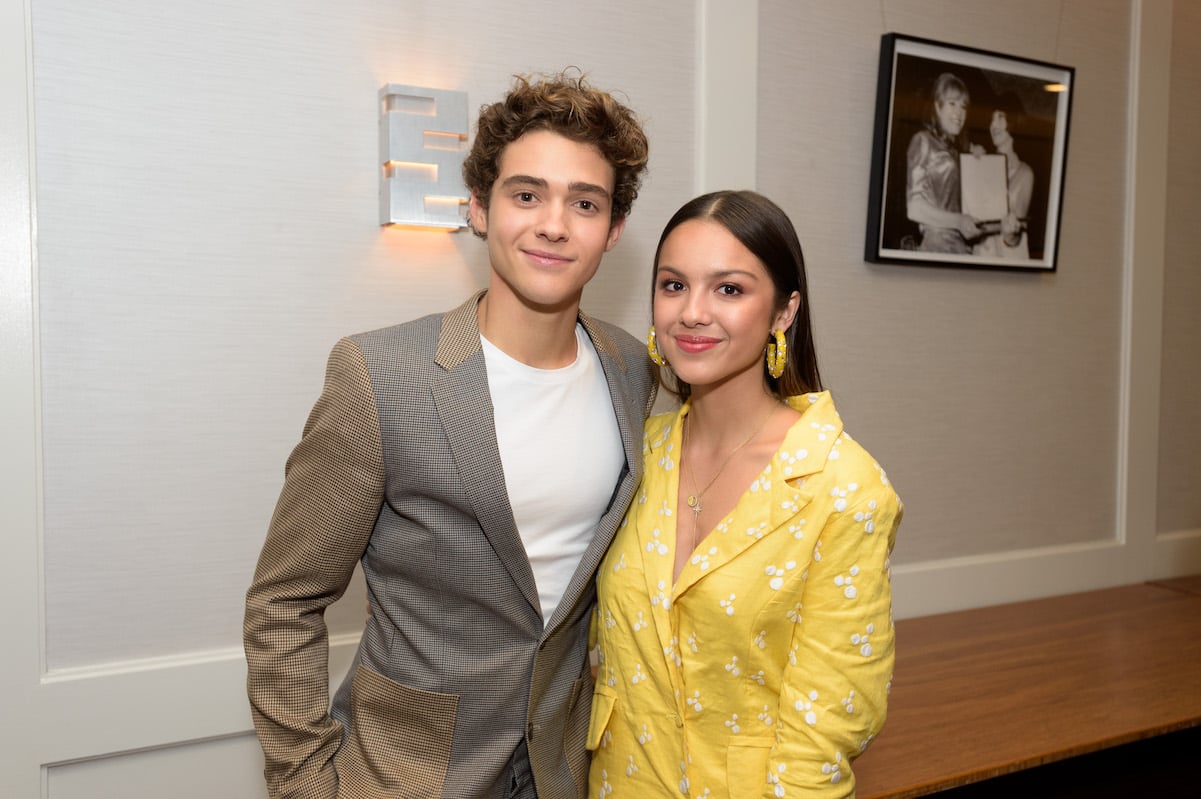 Joshua Bassett released new single two weeks after 'Lie Lie Lie'
While "Only a Matter of Time" is thematically similar to "Lie Lie Lie," the sonic elements of the singles are quite different. Both songs discuss someone lying about the song's narrator, but "Lie Lie Lie" is an upbeat song, and "Only a Matter of Time" is more of a slow ballad.
Some lyrics in the new song include: "When did you stop being kind? You twisted your words like a knife. I'm sure that you're hurting inside. Why would you make your pain mine? You're making me pay for your crimes. Darling, I'll be fine."
This song also follows the release of his rumored girlfriend Carpenter's song "Skin," which people also connected to lyrics from Rodrigo's "drivers license." In Rodrigo's song, she references the song's subject being with a "blonde girl," and in Carptener's song, she wonders if "blonde was the only rhyme."
Fans couldn't help but weigh in on the second song from Bassett in a two-week time period following Rodrigo's and Carpenter's song releases.
What fans had to say about the new song
Fans had plenty of thoughts about Bassett's new single on TikTok. Some were overwhelmed with the possible additional drama regarding these three people.
"I simply cannot handle this [right now]," one person wrote in Bassett's comment section on his TikTok about the new single.
Another empathized with Rodrigo, assuming that his new single is about her.
"I can't even look at you the same, poor Olivia [Rodrigo]," that person said about the new song's possible subject.
Another commented: "'You're probably with that blonde girl,'" quoting Rodrigo's lyrics in "drivers license."
One person commented that they just want more High School Musical: The Musical: The Series content. "Y'all out here starting drama, writing songs, I just need y'all to hurry up and finish HSMTMTS."
Joshua Bassett clarified that this song was written awhile ago
Because of speculation that "drivers license" is about him, and that "Lie Lie Lie" was a response to Rodrigo's song, Bassett got ahead of possible rumors and confirmed that he wrote this new song a long time ago in a TikTok comment.
"I wrote this song half a year ago, and this release has been scheduled for months," Bassett commented on his TikTok ahead of the song's release. "Very proud of this one and can't wait for you to hear!"
RELATED: Olivia Rodrigo Says Who 'Drivers License' Is About Is 'Not Important'